Active players who are locks for Canton and those on the cusp
Peyton Manning and Tom Brady are headed to the Hall of Fame, but what other active players are locks? And who else is right on the cusp of Canton-worthy status? Pat Kirwan reveals his list.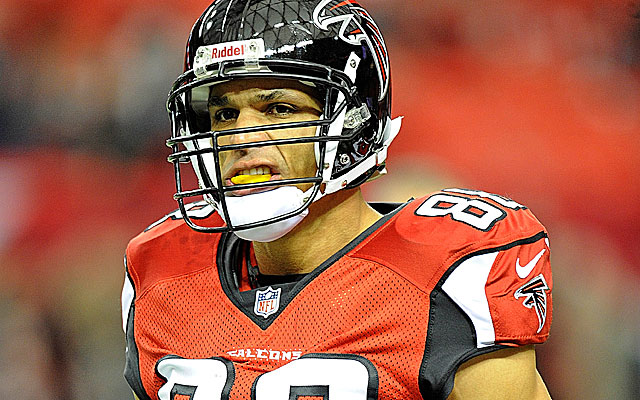 I asked a simple question about the Hall of Fame: Which active players are locks to go to Canton right now? I surveyed as many coaches and fans that I could find heading into Memorial Day weekend and the response on my Sirius radio show was overwhelming.
Players like Terrell Owens and Randy Moss are not under contract, but are still hoping to latch on with a team, so technically they don't fit the criteria to make this list, which is strictly for active players on a roster.
If either Owens or Moss signs, that will change. But like them or not, both wideouts are going to be in Canton one day. In regular and postseason games Owens has 1,132 receptions and 158 touchdowns. Moss has 1,036 receptions and 166 touchdowns.
A number of players are on the cusp of being a lock for the Hall of Fame but need at least one more year of excellence to convince me and, more importantly, the Hall of Fame voting committee that they deserve entry. After hours of debate and comparison of statistical data, as well as an investigation of just how prominent some players have been over their careers, here's the list of my "Already Hall of Fame Locks."
Following the list of HOF locks is a short list of players ready to join the ranks of the immortals if and when they have one more career year.
Already Hall of Fame Locks
1. Peyton Manning, QB, Denver Broncos: This is a no-brainer and statistics aren't required to make his case. But for the record 59,487 yards, 436 touchdowns, a 95.7 QB rating and 20 post season games with a Super Bowl win and 32 touchdown passes in those 20 games.
2. Tom Brady, QB, New England Patriots: Nothing has to be said for a QB who has started in five Super Bowls and has led his team to victory in three. In the regular season Brady already has thrown for 44,804 yards, 334 touchdowns and has a 96.6 QB rating. In the postseason he is 17-7 with 42 touchdown passes.
3. Drew Brees , QB, New Orleans Saints : 5,069 yards in 2008 is a good start. Brees has 45,919 passing yards in 169 starts and 324 touchdown passes and a 94.3 QB rating. In his 5-4 postseason record he has a Super Bowl win and 22 touchdown passes. Some will debate this selection.
4. Eli Manning, QB, New York Giants: Eli will put fans on both sides of the HOF debate but for me two Super Bowl wins and two Super Bowl MVPs -- both in wins over the Patriots -- opens the door for him. On top of that, he is 8-3 in the postseason, and 7-1 in his last eight playoff games.
5. Tony Gonzalez, TE, Atlanta Falcons : There is no debate about a first ballot for Gonzalez. He is already the leading tight end in receptions (1,242) and touchdowns (103). His 1-6 post season record isn't as strong as Shannon Sharp's 13-5 record with three Super Bowl wins, but his regular season production will be enough.
6. Charles Woodson, S, Oakland Raiders: Woodson has started a combined 219 games in the regular season and postseason with 56 interceptions, 30 forced fumbles, 11 touchdowns and 18 sacks. He has also defended 200 passes. Deion Sanders had 58 interceptions and nine touchdowns but did play in 59 fewer games.
7. Larry Fitzgerald, WR Arizona Cardinals: Can you imagine what Fitzgerald's numbers would be if the Cardinals had good quarterbacks throughout his career? In 146 total games he has 806 receptions, 86 touchdowns and 101 receptions over 25 yards. Michael Irvin is in the HOF with 837 receptions, 77 touchdowns and 98 receptions over 25 yards in 23 more games than Fitzgerald.
8. Ed Reed, S, Houston Texans : Reed has 70 interceptions, 155 passes defended, 8 touchdowns, and 6 sacks. Ronnie Lott had 72 interceptions and 7 touchdowns.
Close but not yet
Adrian Peterson, RB, Minnesota Vikings : Some say Peterson falls into the category of Terrell Davis, a great player who didn't do it long enough. Davis played in 86 total games with 10,158 combined yards rushing and receiving to go with 77 touchdowns. Peterson has 93 games, 10,783 total yards and 85 touchdowns. Consider Curtis Martin got in the Hall of Fame with 18,530 total yards and 108 touchdowns in regular and postseason play.
Reggie Wayne, WR, Indianapolis Colts : Wayne may fall into the same bind that Andre Reed and Tim Brown find themselves: Receivers with great numbers who continue to miss the cut. Wayne already has 968 receptions and 78 touchdowns. There are a number of receivers enshrined in Canton who don't have those numbers.
Pass rushers: There was some sentiment for DeMarcus Ware (115 sacks), Jared Allen (121 sacks) and Dwight Freeney (117 sacks) but I reminded the contributors Kevin Greene is not in the Hall of Fame and he has 168.5 sacks in his career.
Under consideration but need more than one year
Calvin Johnson, Ben Roethlisberger, Joe Thomas and Sebastian Janikowski all fall into this category. Janikowski is up against the reality that only one kicker is in the Hall of Fame (Jan Stenerud). Janikowski has 42 field goals over 50 yards, Stenerud had 17. Janikowski has 324 field goals with an 80.6 percent success rate. Stenerud has 373 field goals at 66.8 percent.
Lastly, if you want to make a case for a player I left out or tell me why someone on the list doesn't belong, email me, tweet at me or call into my Sirius show.
Pick Six Newsletter
Get the day's big stories + fun stuff you love like mock drafts, picks and power rankings.
Please check the opt-in box to acknowledge that you would like to subscribe.
Thanks for signing up!
Keep an eye on your inbox for the latest sports news.
Sorry!
There was an error processing your subscription.
As the world wonders if Mayfield should start, the Browns wonder if he should even be the...

After meeting in the Super Bowl, the Eagles and Patriots will face each other on Thursday

In March, Gotsis turned himself in after allegations of a 2013 incident surfaced
Manziel suffered a concussion after taking a bit hit in his second CFL start

As Mack and the Raiders continue their showdown, here's a look at similar situations from the...

It's still not clear how officials will be able to enforce the rule in real time