After Further Review: Focus on Packers DE Daniels, 49ers CB Brock
With Clay Matthews out, the Packers will need unheralded DE Mike Daniels to pick up the slack. The 49ers hope surprising CB Tramaine Brock can disrupt Green Bay's passing game.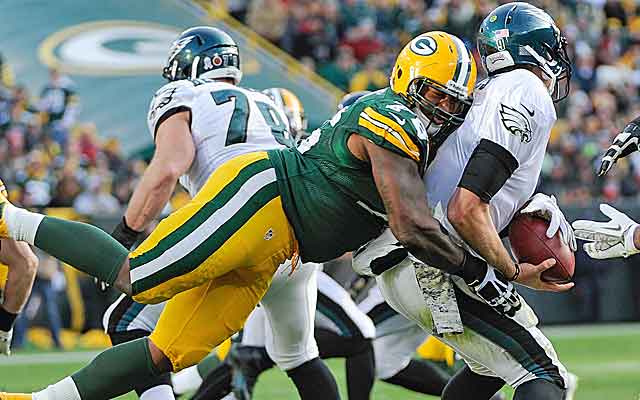 Every team has stars. You know them.
But you might not know some of the key players on the playoffs teams in action this week. During the regular season, I do one big After Further Review column, but for the opening week of the playoffs I am doing four mini After Further Reviews to highlight the four games.
The idea I had was to take one player you might not know on a team, who I think will be key to any playoff run they make. It might not be a household name, but the tapes I've watched show how critical these players are to the success of their teams. In the Green Bay-San Francisco NFC wild-card game, Aaron Rodgers , Eddie Lacy , Aldon Smith and Colin Kaepernick will get a lot of the attention, but there are two lesser-known players who will play key roles in whether their teams can advance. For Green Bay, it's defensive end Mike Daniels . For San Francisco, it's corner Tramaine Brock .Here's a look at both.
Mike Daniels, DE,
Green Bay Packers
Who is this guy? Daniels hasn't started a game this season. But he's been every bit as valuable as any of the Green Bay starters. The second-year player has been one of the Packers' best defensive players. As an inside rusher, he has 6 1/2 sacks, one behind team leader Clay Matthews . Daniels plays strong and tough from the inside and he's solid against the run. The Packers aren't great on defense, and without Matthews this week they will need to get some push against the San Francisco 49ers . They also have to be able to hold up against the run vs. a physical line. Daniels can do both. A fourth-round pick out of Iowa, he is short for a defensive lineman at just under 6-foot-1. But he plays with leverage, and as a former college wrestler he knows how to use his hands.Here's a look at a sack he got against the Minnesota Vikings earlier this season, showing off his ability to move as well as his power.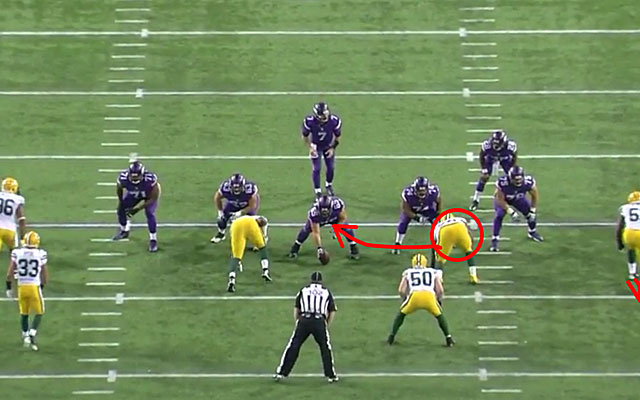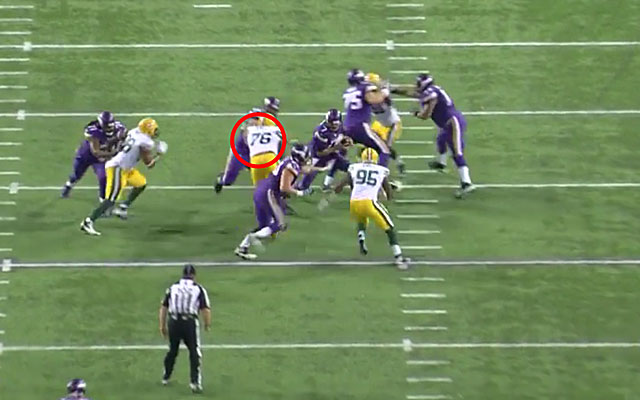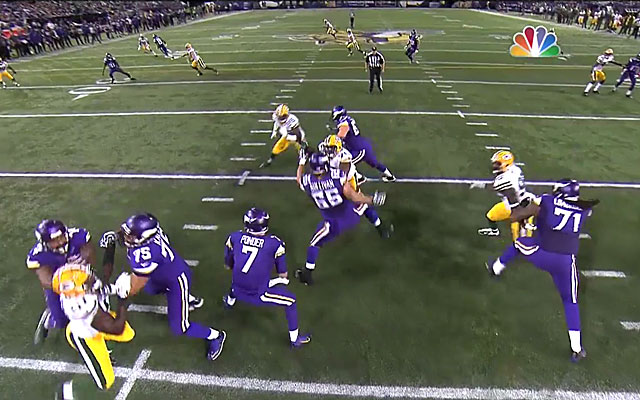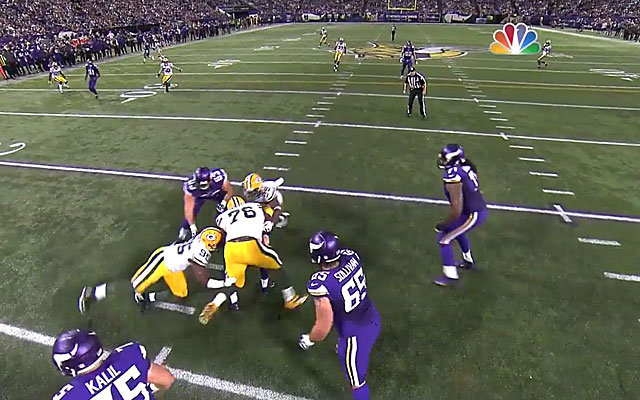 Daniels (red circle) is lined up on the outside shoulder of the guard, but he takes a hard inside move to attack center John Sullivan , one of the better centers in the league. With his power and leverage, he is able to knock Sullivan back and sack Christian Ponder . It's truly an impressive show of strength, but not as much as this next play below.
On this play, which you will see in the GIF below, Daniels didn't get credit for a tackle or an assist, yet his brute strength played a big part in Matt Forte being dumped for a 5-yard loss.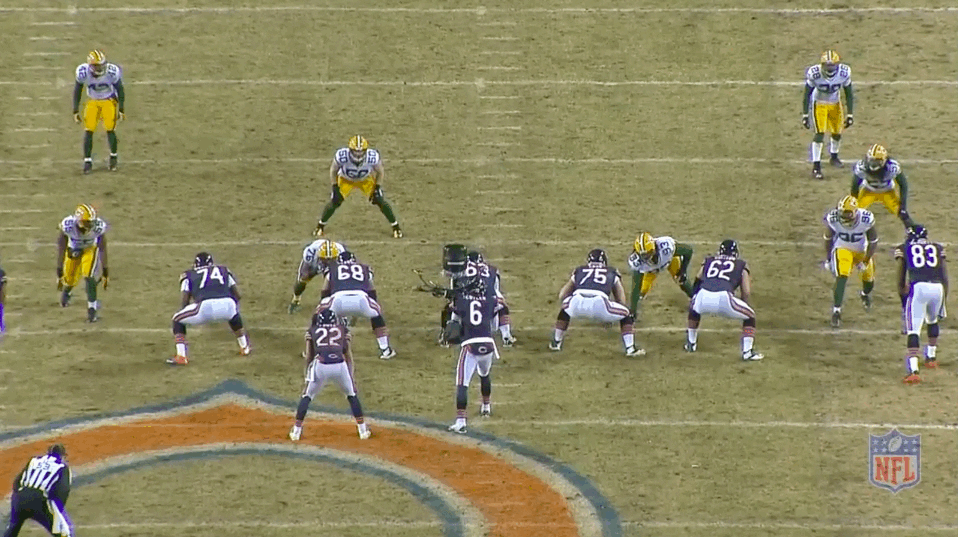 The Chicago Bears tried to cross-block Daniels with center Roberto Garza picking him up as left guard Matt Slauson pulls around to lead into the hole. But Daniels, as you can see, overpowers Garza and plugs up the hole. That forces Forte to bounce to the left where he is dumped for the big loss.If the Packers are to slow down the physical running style of the 49ers, who love to use similar types of runs, Daniels will have to come up big. He also has to be able to push the pocket inside against Kaepernick.
Tramaine Brock, CB, 49ers
I love when young, rising players get their chance and take advantage of it. That's what Brock has done. When the season started, Chris Culliver was expected to be the team's nickel corner, but he went down with a torn ACL.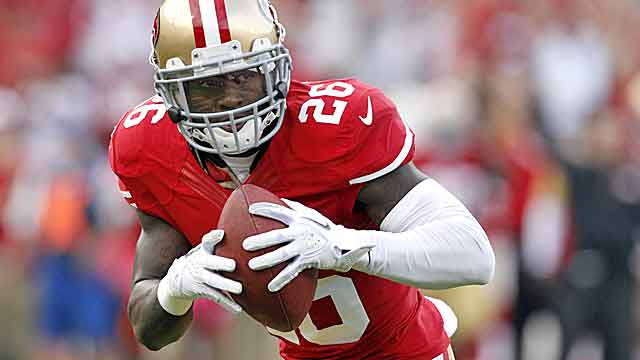 Then veteran Nnamdi Asomugha went down and Brock stepped in. When starting corner Tarell Brown went down with an injury, Brock stepped in to start and played well. He ended the season with six consecutive starts and has done a heck of a job. You might remember him for his play in the "Pick at the Stick," that game-winning interception by NaVorro Bowman to clinch a playoff spot against Atlanta two weeks ago. It was Brock's play on the slant that popped the ball into the air for Bowman to pick off. He's done a lot of that. When the 49ers signed him to a four-year, $16-million extension this fall, it was considered a good deal for a player doing good things as nickel corner. Now he can be so much more -- and that deal could be a real bargain for the 49ers. With Carlos Rogers likely out for Sunday's game against the Packers, Brock's importance to the defense rises. And this is a 49ers secondary that gave up 788 passing yards the past two weeks, not a good thing as you get ready to face Aaron Rodgers. Brock leads the 49ers in interceptions with five and has showed a willingness to tackle as well as play man coverage. Not bad for a player who went undrafted after playing at Bellhaven College in Mississippi in 2010 and signed his first deal with the 49ers for a $500 signing bonus. Brock went to junior college out of high school, then to Minnesota, but academic issues forced him to Bellhaven. That's where the 49ers uncovered him, the only team to offer him a deal. This week, Brock's man skills and toughness will be on display against Rodgers for all to see.Here's a look at an aggressive play he made last week against the Arizona Cardinals .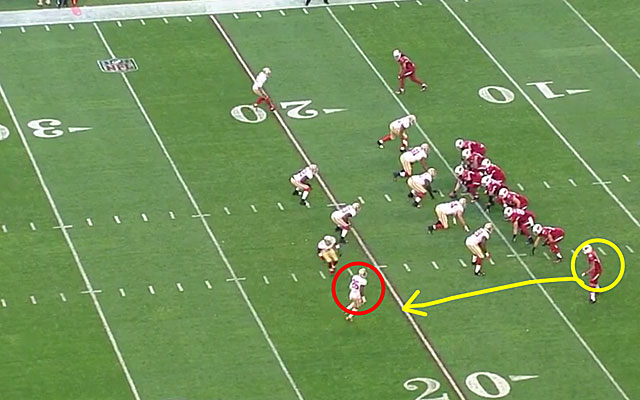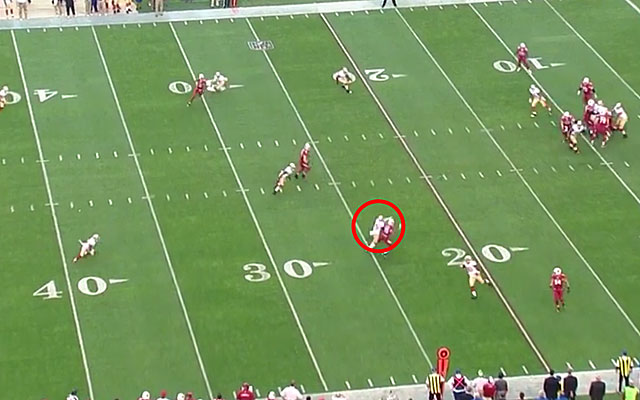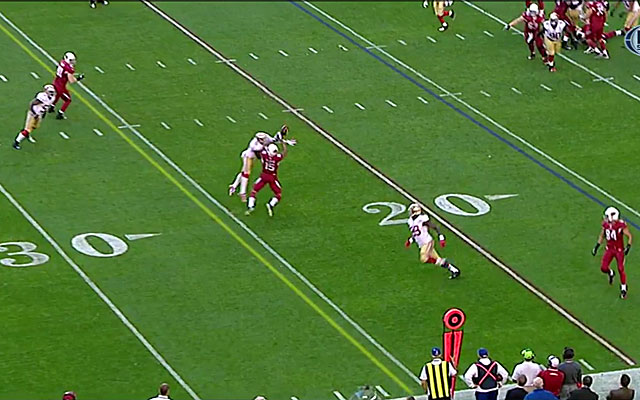 Brock (red circle) is in off-man coverage against Michael Floyd . As Floyd settles down for his short curl, Brock drives on the football and comes up to make the play and knock it away. He has good ball skills and he knows how to drive on the football, which are two things you need against Rodgers.
The Browns rookie quarterback is expected to see some first half playing time against the...

The Seahawks are trying to beef up their offensive line with George Fant out

Tom Brady had an interesting Sunday
Cutler's teammates rave about his arm and football IQ but can he keep playoff hopes afloat...

Odell Beckham broke all the rules for watching the solar eclipse on Monday

For the second straight year Siemian has won the starting job in Denver