After Further Review: TE Thomas a deadly target, poor blocker
Broncos TE Julius Thomas emerged this season as an elite receiving threat but he still blocks like he's playing college hoops. Don't expect that to be an issue against the Seahawks.
More SB coverage: XLVIII odds | Expert picks | SB weather | Latest news
For years, I've said that college basketball is full of potential NFL tight ends, guys athletic enough to play football, but not big enough to play down low in the NBA.
Tony Gonzalez and Antonio Gates made the transition, and so did Jimmy Graham.
Now we have Denver's Julius Thomas, the latest to make the move from the college hardwood to the NFL field with star power.
Thomas burst onto the scene early in 2013 after having one catch in his first two seasons with the Broncos, and I expect he will play a big role in Sunday's Super Bowl XLVIII against the Seattle Seahawks.
A former all-conference basketball player at Portland State, he didn't play football until his final year at the school in 2010. He caught 29 passes and the Broncos traded up to get him in the fourth round of the 2011 draft.
In Thomas' first two seasons with the team, his head was spinning and his ankles were hurting. He was learning how to read coverage and how to run routes, but his ankles limited him to the one catch.
So when he burst onto the scene with a breakout game in the 2013 opener against the Ravens, it caught a lot of people off guard. It sent fantasy owners scrambling. The Broncos had an idea what they had back in the summer when I visited with the team. They expected he would be a big part of their offense, but I don't even think they saw his 66-catch, 12-touchdown season.
Thomas was the perfect tight end for the Peyton Manning-led offense, a mismatch of sorts for linebackers and defensive backs alike, a player who could be lined up wide or in-line to create the one-on-one situations.
Now 250 pounds on his 6-foot-5 frame, Thomas looks more like a tight end than a basketball player. Unfortunately, he still blocks like a basketball player. He really struggles to get push in the run game, although he does make the effort.
But that's not his value. Nor will it be his value against Seattle. His value will come in the passing game.
I asked an NFL defensive back who has lined up against Thomas what makes the tight end so hard to defend.
"His height and length," the player said. "His route running is so-so, but if the ball is around him he will catch it. He can't block, so that's when you have to take advantage of him on first and second down. Great player."
I studied Thomas on tape and here's what I saw:
• The blocking is really bad. Sometimes, you wonder why he even bothers.
• He has great feel for the middle of the field and knows how to use his body.
• He uses his hands to highpoint the ball, making him an even bigger target.
• He's too fast for linebackers and too big for most corners and safeties.
• He gets on top of a defender quickly.
Here are some of the plays that caught my eye when watching Thomas.
This is a play from the Broncos' first game with the Chiefs this season in Denver. The Broncos are in 11 personnel (one back, one tight end and three receivers) and Julius Thomas is lined up on the wing on the right side inside of Demaryius Thomas.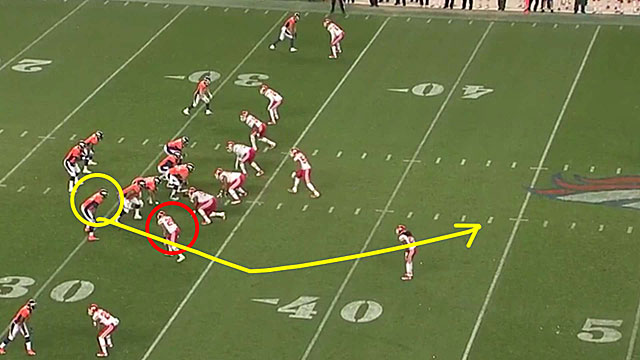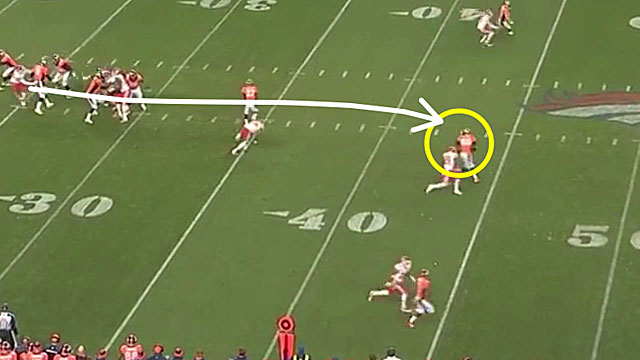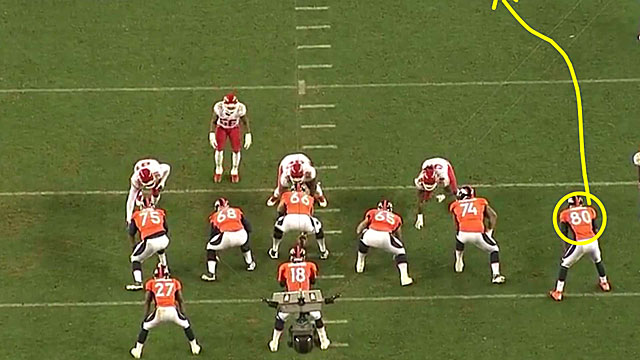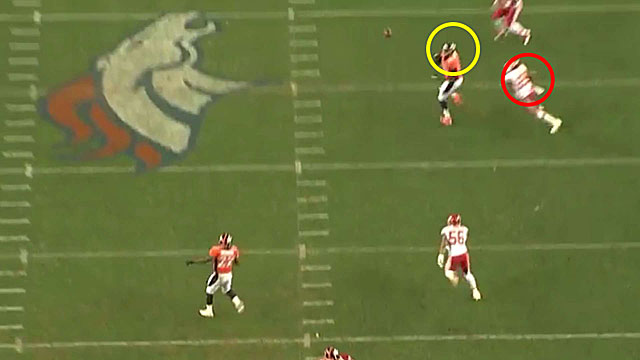 The Chiefs played a man-under, two-deep look. They matched up Pro Bowl safety Eric Berry on Thomas (yellow circle) in the slot. They also had a safety over the top. But the safety widened to help on Demaryius Thomas, which left Berry on Julius Thomas. Even for a safety as athletic as Berry, he was no match. Thomas got on top of him in a hurry and snapped his route inside where Manning had an easy throw for a big play.
Here's another play that shows the ability that Thomas has when lined up inside.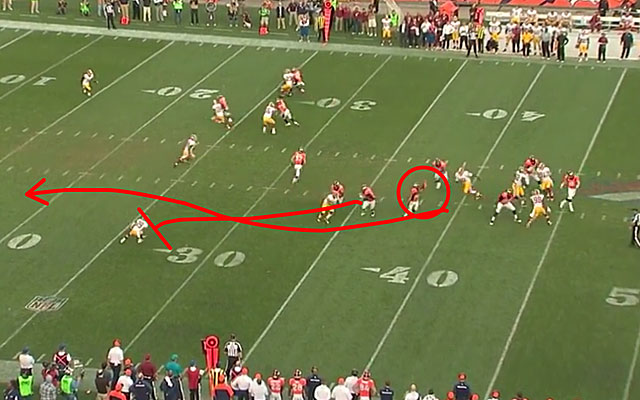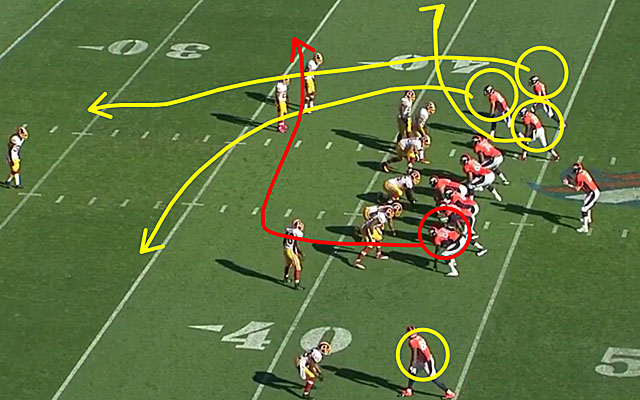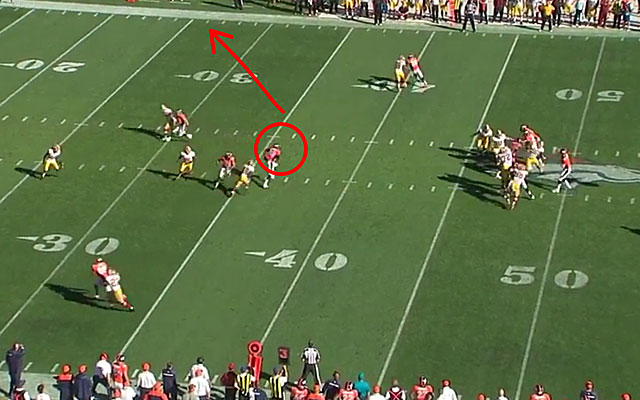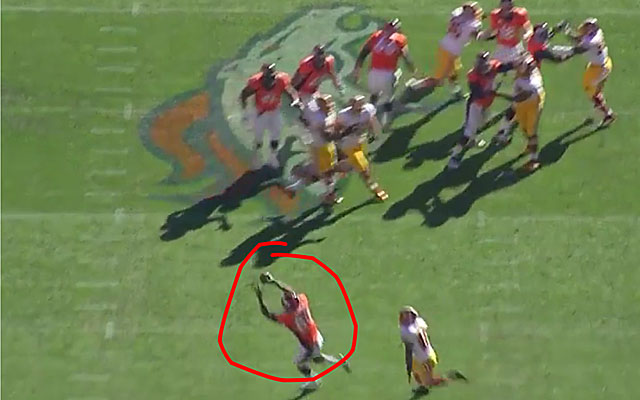 He is in the traditional tight end spot on the end of the line. The Broncos are in a bunch formation on the opposite side. Washington is matched up in man coverage with Jose Gumbs on Julius Thomas. The Broncos run Thomas across the field and tried to get a rub route with Eric Decker, but the defensive back came under it. Even so, Thomas had the speed to beat him across the formation for an easy throw and catch.
Here's a look at Thomas lined up wide against cornerback Brandon Carr in the Broncos' game with the Cowboys.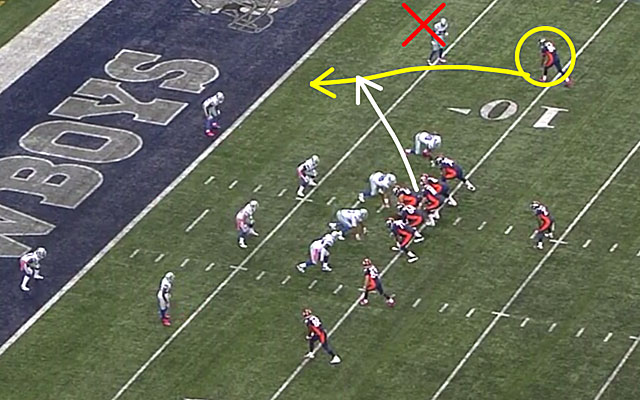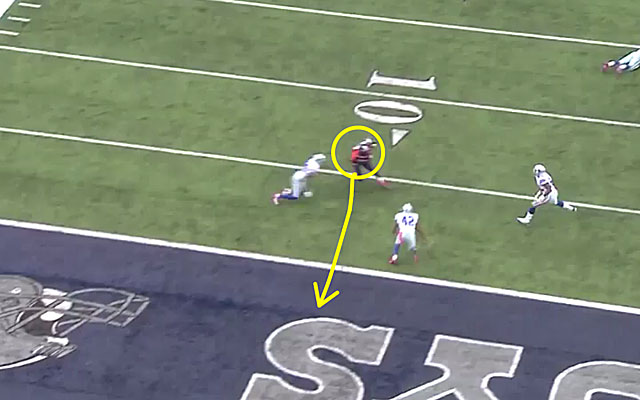 The Broncos went to a one-back look with three receivers to the left. That left Thomas in the one-on-one situation with Carr, who was playing off. With Carr off, Thomas ran a hard inside slant and Manning made an easy throw. Thomas then made Carr and safety Barry Church miss on his way to the end zone.
The most amazing play I saw all season from Thomas came in the Broncos' first game at San Diego. He was lined up offset on the right and the Broncos threw him a short out pass with the idea of picking up a first down. He turned it into a 74-yard touchdown catch and run. Here's a look: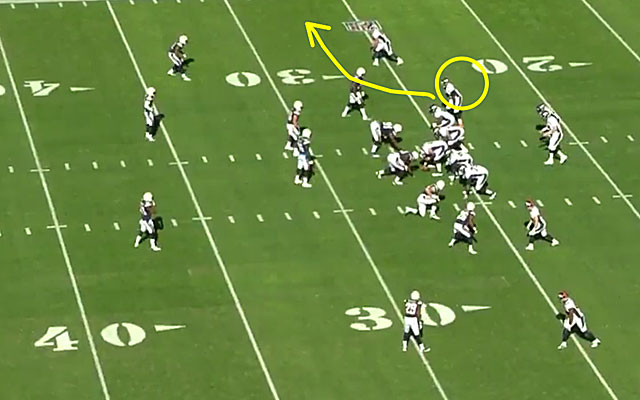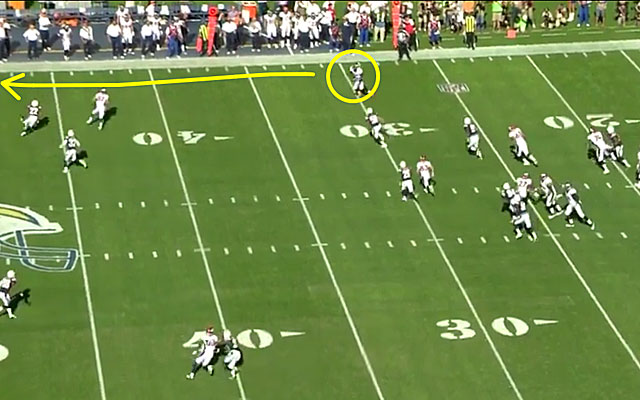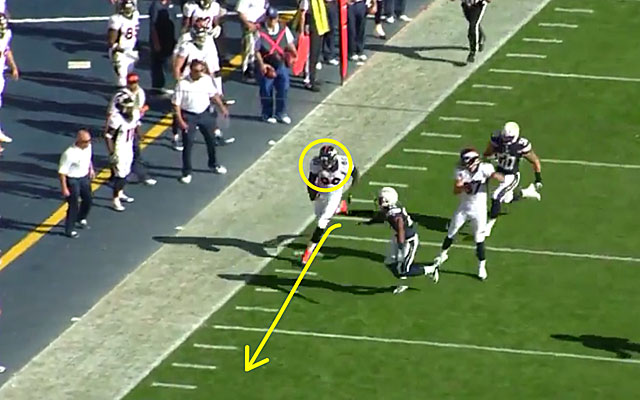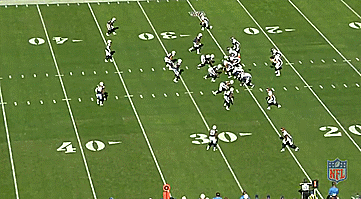 The most impressive thing is how Thomas just exploded up the sideline once he saw a little crease. His speed for a player that big was special on that play. That is pure talent.
That isn't to say he doesn't have warts. The biggest is his poor blocking. These basketball players have to work to be blockers. It doesn't come naturally. For Thomas, it's truly a work in progress. Here are two running plays that show how much he lacks in terms of getting the edge blocked.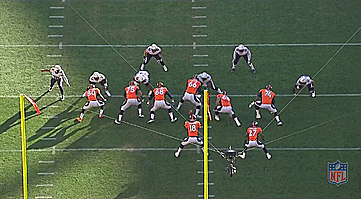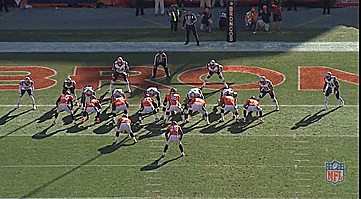 You can see by the two plays that he is getting blown up. It's not that he doesn't try, but rather he lacks the power and the leverage to do it the right way. He will get better as he matures and plays more. But for now saying he's a liability as a blocker is being kind.
The Seahawks did a nice job on Jimmy Graham and Vernon Davis in their two playoff games. But taking those two away was a priority based on the other players on the field. Thomas might not be that focus for Seattle with what Denver has outside. I expect to see Manning use Thomas in a variety of ways to create matchup situations he likes. He will spread Thomas out wide. He will use him on pick and rub routes. He will send him down the seam if the Seahawks are in their traditional Cover 3 look. Thomas' ability to be a factor in the passing game will be key Sunday. Just don't ask him to block.
Like everything with Luck, there's some good news and some bad news with his latest health...

The top would-be free agent wide receiver is officially off the market

A billionaire owner of the Pittsburgh Steelers is hoping to buy the Carolina Panthers
The crop of free agent offensive linemen just got better

Laurent Duvernay-Tardif might have just made one of the most unique jersey requests in NFL...

The new Raiders coach offered some details on what he wants from Marshawn Lynch