Agent's Take: Analyzing the 49ers' blueprint for long-term success
With young talent up and down the roster and a savvy personnel strategy, Joel Corry says the San Francisco 49ers are poised to be the next Patriots-like NFL franchise.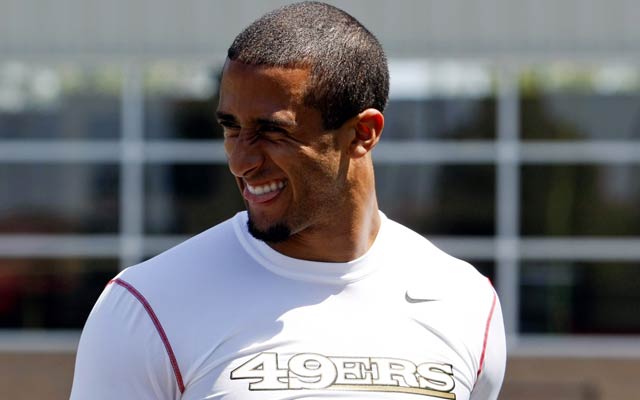 The New England Patriots are regarded by many as the NFL's best franchise. Despite not having won a Super Bowl in eight seasons, they have been championship contenders for nearly 15 years.
Thanks to one of the NFL's most talented rosters and sound salary-cap management, the San Francisco 49ers should have an extended window of opportunity as Super Bowl contenders. San Francisco could replace New England as the NFL's model franchise.
The 49ers have rebounded after falling on hard times during the early 2000s. San Francisco missed the playoffs for eight consecutive years (2003-10) in which they won only 36 percent of their games. Only three teams had a lower winning percentage during that time. The 49ers turned the corner in 2011 with a 13-3 season that ended in the NFC Championship Game after hiring Stanford's Jim Harbaugh as head coach.
While undergoing the rebuilding process, the 49ers seemingly adopted and improved upon the approach used by the Philadelphia Eagles when they went to five NFC Championship Games and one Super Bowl in an eight-year span during the 2000s. Emphasis was placed on building through the NFL Draft, signing key young players to salary-cap-friendly contract extensions before they approached free agency and using free agency judiciously to fill holes in the roster. The 49ers have added another element to the equation with their development of undrafted free agents.
Homegrown Talent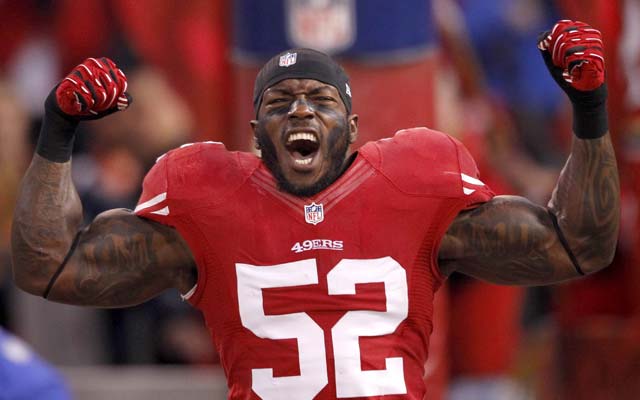 The 49ers are built primarily with homegrown talent as 41 of the 59 players (70 percent) on the Super Bowl XLVII roster (includes players on injured reserve) were either drafted or originally signed as undrafted free agents by San Francisco.
Sixteen of the 22 Super Bowl offensive and defensive starters were homegrown. Five of the 49ers' 10 first-round selections 2005-11 have earned Pro Bowl or All-Pro honors. Equally important, San Francisco has been adept at finding talent later in the draft. Seven of the Super Bowl starters were drafted in the third round or later, with two players garnering All-Pro recognition. Additionally, 17 percent of the roster (10 players) consisted of undrafted free agents.
The draft success started under Scot McCloughan, who joined the team in 2005 to run the personnel department before being named general manager in 2008. His 2007 draft was one of the best in franchise history. McCloughan struck gold with inside linebacker Patrick Willis, the 11th pick overall. Willis has earned first-team All-Pro honors five times in his six-year NFL career. Two-time All-Pro left tackle Joe Staley was taken with the 28th selection after acquiring an additional first-round pick from New England for the 49ers' first-round pick in 2008. Three other starters were obtained, including first-team All-Pro Dashon Goldson (fourth round), who signed with the Tampa Bay Buccaneers in free agency this offseason.
The 49ers didn't miss a beat in 2010 despite a mutual parting of the ways with McCloughan one month before the draft. Director of Player Personnel Trent Baalke, who was put in charge of personnel decisions, helped build the foundation of the offensive line by selecting right tackle Anthony Davis and All-Pro left guard Mike Iupati with the 11th and 17th overall picks. All-Pro inside linebacker NaVorro Bowman was taken in third round. The selection of Iupati was possible because McCloughan traded San Francisco's 2009 second and fourth picks for the Carolina Panthers' 2010 first-round pick during the 2009 draft.
Baalke, who was promoted to general manager in January 2011, followed up with another strong draft class in 2011 that included All-Pro outside linebacker Aldon Smith as the seventh overall pick and starting quarterback Colin Kaepernick in the second round. Smith's 33.5 sacks are the most for any NFL player during his first two seasons.
In 2011, second-, fourth- and fifth-round picks were surrendered to move up nine spots to draft Kaepernick. The 49ers were extremely fortunate to find their franchise quarterback in the second round after 2005 first-overall pick Alex Smith never quite fit that bill. He was traded to the Kansas City Chiefs in March for a 2013 second-round pick and a 2014 third-round pick, which becomes a second-round pick if the Chiefs have an 8-8 record or better during the 2013 season.
By most accounts, the 49ers had a stellar 2013 draft. They began the draft with 13 selections knowing that it would be difficult for that many picks to make their roster. Ultimately, 11 players were drafted. Depth was a primary concern since 19 starters return from last season's Super Bowl squad. An immediate need was addressed when safety Eric Reid was taken with the 18th pick after trading the 31st pick in the first round and a third-round pick to the Dallas Cowboys. Reid is expected to replace the departed Goldson at free safety.
Two players with first-round talent, defensive end Tank Carradine and running back Marcus Lattimore, who saw their draft stocks slip because of serious knee injuries, were selected in the second round and fourth rounds. Carradine was taken after trading down six spots with the Tennessee Titans while picking up a seventh-round pick and a 2014 third-round pick.
Lattimore will be brought along slowly and could "redshirt" his rookie year. Second-round pick Vance McDonald is expected to contribute in two tight end sets. The 49ers moved up six spots in a swap of second-round picks and also gave up a sixth-round pick to get him. Outside linebacker Corey Lemonier and wide receiver Quinton Patton were added in the third and fourth rounds.
The 49ers will have draft flexibility again in 2014 because of an NFL-high 10 picks. Another third-round pick could be gained as a compensatory selection for the net loss of 2013 free agents.
The 49ers haven't been immune from drafting mistakes. Their 2006 first-round pick, Manny Lawson (22nd overall), never developed into an impact pass rusher. The 2008 draft class was underwhelming, particularly first-round round pick (29th overall) Kentwan Balmer. He was traded to the Seattle Seahawks for a 2011 sixth-round pick after two disappointing seasons. Their 2010 second-round pick, Taylor Mays, was dealt to the Cincinnati Bengals for a 2013 seventh-round before his second NFL season.
The jury is still out on the 49ers' 2012 draft class. Their first-round pick, wide receiver A.J. Jenkins, didn't catch a pass in his rookie season. Second-round pick LaMichael James was inactive for a majority of the year before making a contribution as a change-of-pace running back and kick returner late in the season.
Player Contracts and Salary Cap Philosophy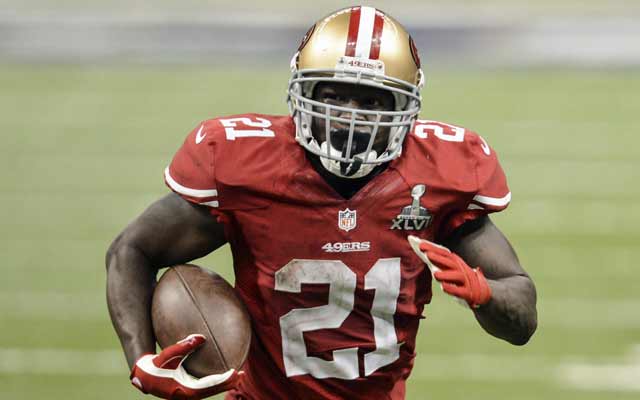 The 49ers are the NFL's most proactive team in signing core players to contract extensions well in advance of the expiration of rookie contracts. These extensions are designed to be beneficial to both the player and the team. The player receives guaranteed money much earlier than usual without incurring the risk of injury and poor performance associated with playing out the remainder of his rookie contract or experiencing the uncertainty of the free-agent market. The player also runs the risk of being underpaid if he outperforms his new contract or the salary landscape at his position changes.
The 49ers get players under contract long term typically at a discounted rate and with a favorable contract structure, which allows for better cap management. If a mistake is made on an extension or a player starts to decline in the latter stages of the deal, the 49ers can usually get out of the contract without too many adverse cap consequences.
This process began with 2004 second-round pick Shawntae Spencer, who received a four-year, $20 million contract extension in 2006 (with an additional $1.5 million in salary escalators) after his second NFL season. Their 2005 third-round pick, Frank Gore, was the next player to receive a lucrative early deal. He signed a four-year, $27.577 million contract extension in 2007 after rushing for an NFC leading 1,695 yards during the 2006 season as a second-year player.
Their 2007 first-round pick, Staley, signed a six-year, $40.2 million contract extension (with an additional $3 million in Pro Bowl base salary escalators) in 2009 before the third year of his five-year rookie contract. He has become a top-flight left tackle, but his deal hasn't kept pace with the marketplace despite the escalators. However, Staley received approximately $16.25 million more than he was scheduled to make before his rookie deal expired as a trade off.
The trend continued in 2010 with 2006 first-round pick Vernon Davis and 2007 first-round pick Willis. The 49ers made Willis the NFL's highest paid inside linebacker after his third season by signing him to a five-year, $50 million contract extension (with $29 million in guarantees).
More recently, the 49ers extended the contracts of 2010 first-round pick Davis and 2010 third rounder Bowman. Bowman signed a five-year, $45.25 million extension (with $25 million in guarantees) in 2012 before he completed his third season. Davis signed a five-year extension averaging $6.5 million per year in April with two years remaining on his rookie contract. The 49ers also reportedly have engaged in preliminary discussions with Iupati on a new deal.
The total number of years that players are under contract is typically at least six because more than one year is usually left on the rookie deals when extensions are signed. Since signing bonuses are prorated or spread out evenly over the life of a contract for a maximum of five years, the 49ers won't have a cap charge or dead money if a player is released during the latter years of the deal provided that his contract hasn't been restructured.
The cash flow in these extensions isn't comparable to contracts signed in free agency. Although Anthony Davis' deal makes him the NFL's second-highest-paid right tackle (by average yearly salary) behind only Gosder Cherilus, the other highly paid right tackles receive more money in the first three years of their deals. Davis has $15.9 million in his first three years while Cherilus and Phil Loadholt, who is the NFL's third-highest-paid right tackle, are at $20.5 million and $19 million after three years.
The 49ers have also protected themselves in their most lucrative deals through per-game active roster bonuses and other contract mechanisms, including salary de-escalators and conditional contract guarantees. The primary benefit of the roster bonuses is they provide the 49ers some financial relief with injuries. The per-game amount is only payable if the player is on the 46-man active roster for that particular game. For example, Anthony Davis has $1 million roster bonuses ($62,500 per game) in most years of his deal. If he suffers a season ending injury after playing eight games in 2015, he won't earn the remaining $500,000 of his 2015 roster bonus.
The 49ers have been hampered more so than any team by the current collective bargaining agreements change in the rules relating to renegotiating rookie contracts. Players drafted after 2010 are prohibited from signing new deals until the end of the third year of their rookie contracts. Without the prohibition, the 49ers might have already attempted to extend Kaepernick or Aldon Smith's contracts. As 2011 draftees, they will be eligible to sign new deals at the conclusion of the upcoming season
The 49ers have also applied the practice to undrafted free agents. Alex Boone, who saw his draft stock plummet in 2009 because of alcohol problems, signed a four-year contract extension late in the 2011 season averaging $1.635 million per year (with $2.64 million in guarantees and up to $2.1 million in escalators) as a reserve offensive lineman. Boone was a major surprise in 2012 as a first-year starter at right guard. It could be awhile before Boone can capitalize financially on his Pro Bowl-caliber play because he is under contract through the 2015 season.
Nose tackle Ian Williams, a 2011 undrafted free agent, signed a two-year, $3.2 million contract extension (with $600,000 in incentives) before the start of free agency. He is expected to replace Isaac Sopoaga in the starting lineup.
Free Agency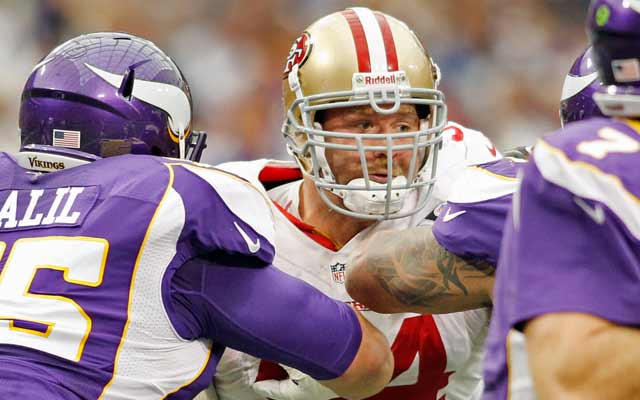 The 49ers haven't been major players in free agency for several years. San Francisco has had mixed success in the rare instances that they have signed high-priced free agents. Justin Smith signed a six-year, $45 million (with $20 million fully guaranteed) in 2008. He has been one of the best free-agent acquisitions in recent NFL memory. Smith has been selected to four Pro Bowls and earned All-Pro honors twice in his five seasons with the 49ers.
Nate Clements is at the other end of the spectrum. He signed a seven-year, $64.52 million contract (with $21 million guaranteed) in 2007, which made him the NFL's second-highest-paid cornerback. Clements never performed at an elite level in San Francisco before being released after four seasons.
Although the 49ers have typically waited until the signing frenzy at the start of free agency has ended before filling roster holes with moderately priced free agents on shorter-term deals, the pursuit of Peyton Manning last year demonstrates that they're still willing to add a high-priced free agent under the right circumstances.
San Francisco has had recent success in resurrecting the careers of first-round picks who didn't live up to potential elsewhere. For example, Carlos Rogers (ninth-overall pick in 2005) signed a one-year, $4.25 million deal in 2011. Following a 2011 Pro Bowl season, Rogers signed a four-year, $29.3 million contract. Donte Whitner (eighth-overall pick in 2006) also signed a three-year, $11.5 million contract in 2011. He was named to the Pro Bowl in 2012. Glenn Dorsey is the latest first-round pick acquisition. The 2008 fifth-overall pick signed a two-year, $6 million deal (with additional $1 million in incentives) in March.
The 49ers also rely on older players as short-term fixes. Center Jonathan Goodwin, who was 32 years old in 2011, signed a three-year, $9.1 million deal (worth up to $10.9 million with play-time incentives). He recently took a $1.2 million pay cut and eliminated $650,000 in incentives to remain with the 49ers. Thirty-five-year-old Randy Moss was lured out of retirement last year with a one-year, $1.75 million (with an additional $1.5 million in incentives). Thirty-eight-year old Phil Dawson signed a one-year, $2.35 million deal to shore up the kicking game. Additionally, 32-year-old Anquan Boldin, who is making $6 million in the final year of his contract, was acquired from the Baltimore Ravens for a 2013 sixth-round pick.
The 49ers have started experiencing one of the consequences of having a deep and talented roster. Every good player can't be retained with a salary cap. Paying All-Pro safety Goldson at the top of the safety market (more than $8 million per year) couldn't be justified especially after having the NFL's most expensive starting defense last year. Two important contributors -- tight end Delanie Walker and defensive tackle Ricky Jean Francois -- were also lost in free agency. They found lucrative deals with other teams.
The Future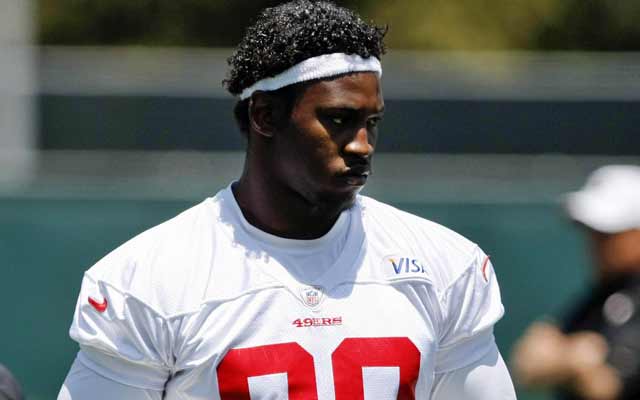 The 49ers will have some tough choices to make regarding contract extensions in the coming years. The rookie contracts of Kaepernick, Aldon Smith, Iupati and Michael Crabtree will expire after the 2014 season. Kaepernick will be the top priority. If Kaepernick's three playoff games during the 49ers' Super Bowl run are indicative of his future performance, he will become one of the NFL's highest-paid quarterbacks. Steve Young was the most recent 49ers quarterback who was near the top of the market.
Pro Bowl left tackles usually make more than Pro Bowl guards, so signing Iupati to a contract extension could be challenging if the 49ers subscribe to this constraint given that Staley has outperformed his contract. Since pass rushers are paid a premium, Smith might look at the five-year, $66 million contract extension that Clay Matthews signed, which made him the NFL's highest-paid outside linebacker, as a benchmark. Assuming Crabtree can make a full recovery from his Achilles tear, he will command a lucrative contract.
Decisions must also be made on Whitner and Justin Smith. They will be free agents after the 2013 season. Smith was recently named by NFL.com as the NFL's fourth-most-indispensable defensive player, but he might be an example of it's better to lose a player a year too early than a year too late since he will turn 35 during the 2014 season.
Gore could become a cap casualty in 2014. Running backs in their 30s usually don't command $6.45 million salaries, especially on teams with good depth at the position.
The 49ers will need to change how cap dollars are allocated after Kaepernick signs a new deal. It hasn't been necessary to manage the cap with the starting quarterback having cap numbers in excess of $15 million, which will be required at some point with Kaepernick.
It will be a surprise if Kaepernick's contract is structured like Joe Flacco's deal, where his peak cap number is over $30 million. It's more likely the 49ers use something similar to the Green Bay's approach with Aaron Rodgers, where the cap numbers are more manageable and without big fluctuations.
It may become more challenging for the 49ers to sign free agents to moderate one- and two-year deals with escalators and incentives. The team may be forced to start signing veteran players to more one-year minimum salary benefit contracts. A player receives his league-minimum base salary and a maximum of $65,000 as a signing bonus with these deals. The player's base salary counts on the cap at the minimum salary for players with two years of service (currently $555,000) instead of at his actual base salary. The 49ers only have one player, Kassim Osgood, with a minimum-salary benefit contract. There were four last year and none in 2011.
The 49ers have a blueprint in place that should give them an extended window of opportunity as Super Bowl contenders. As long as talent is continually amassed through strong drafts so aging veterans and players who price themselves out of San Francisco or find better opportunities for playing time in free agency can be replaced cost effectively, the 49ers could become the NFL's franchise to emulate.
---
Joel Corry is a former sports agent who helped found Premier Sports & Entertainment, a sports management firm that represents professional athletes and coaches. Before his tenure at Premier, Joel worked for Management Plus Enterprises, which represented Shaquille O'Neal, Hakeem Olajuwon and Ronnie Lott.
You can follow him on Twitter: @corryjoel
You can email him at jccorry@gmail.com 
The QB carousel could spin more than usual in 2018 with some big names likely on the move

The Pro Football Hall of Fame is one step closer to announcing the Class of 2018

Grab some turkey and get ready for this NFC North showdown
SportsLine's top NFL and college football experts pick a 4-team parlay that pays 10/1

After an epic collapse against the Saints, the Redskins are hoping to right the ship

Brice Irvin is not a happy camper right now