Agent's Take: Examining best contracts from players' perspective
Most contracts are assessed from the team's vantage point. But Joel Corry looks at which players did the best for themselves when they were in free agency.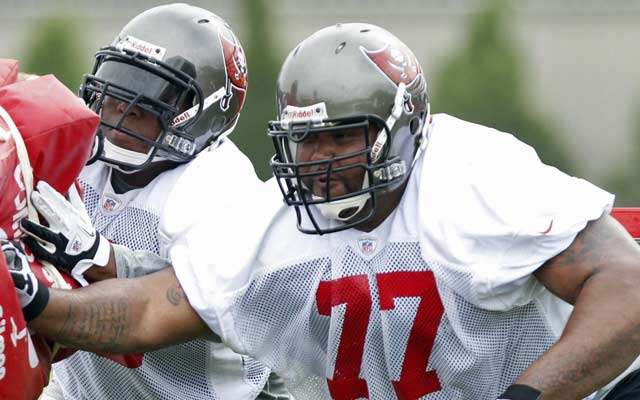 Most articles on the best contracts usually only reflect the viewpoint of teams, while the player's perspective is often neglected. Unlike in the NBA and MLB, contracts aren't fully guaranteed in the NFL, which diminishes the significance of the overall value of a deal and the average salary.
When assessing contracts, the most important metrics are compensation in the first three years of a multiyear deal and the amount of guaranteed money. The three-year total is useful in determining whether a contract is front-loaded or back-loaded. Back-loaded contracts are considered team-friendly deals.
Since salary guarantees are starting to become as customary as signing bonuses in NFL contracts, the existence of offset language in salary guarantees is also a factor in valuing contracts. An offset clause reduces the guaranteed money a team owes a player when he is released by the amount of his new deal with another team. Without an offset, the player receives his salary from the team that released him as well as the full salary from his new contract with another club. It is expected that contracts will be surpassed after they are negotiated but the best deals do not quickly become obsolete.
Here's a look at the best NFL contracts from the player's perspective at the positions used by the NFL for franchise player designations. Rookie contracts signed before the 2011 Collective Bargaining Agreement weren't given much consideration because those deals are strictly a function of draft position. Those contracts are best compared to the surrounding deals in its draft class and the previous deals in their respective draft positions.
OFFENSE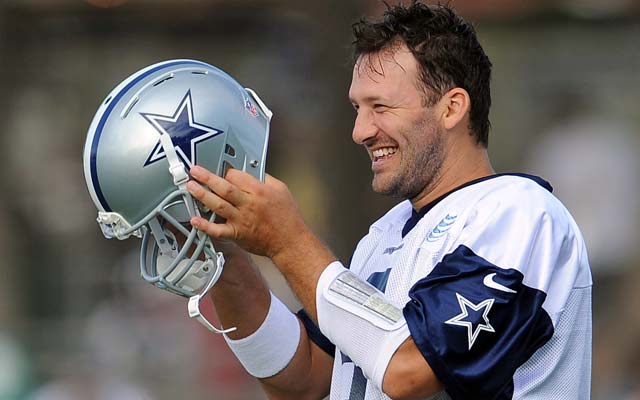 Quarterback
Joe Flacco-Baltimore Ravens ($120.6 Million/6 Years)
Flacco capitalized on an outstanding 2012 playoffs (1,140 passing yards, 11 touchdown passes and zero interceptions in four games) in which he led the Ravens to a Super Bowl XLVIII victory by signing a six-year, $120.6 million contract (with $52 million in guarantees). He was briefly the NFL's highest-paid player with a $20.1 million average per year until Aaron Rodgers ($22 million average per year) eclipsed him less than two months later. Flacco has the NFL's third best first three years cash flow with $62 million.
Flacco's deal is structured with a signing bonus and two option bonuses. Baltimore's other lucrative contracts are structured in a similar fashion. An option bonus is essentially an additional signing bonus that's usually paid in the second or third year of a contract to exercise later years in the deal. Since an option bonus is given the same treatment on the salary cap as signing bonus, it is prorated or evenly spread out over the life of a contract for a maximum of five years. Extremely high cap numbers in the later years of a lucrative deal are unavoidable with the signing and option bonus structure. Flacco could be in line for a contract extension in 2016 when there are three years remaining on his contract and his cap number is $28.55 million provided that his regular seasons start consistently approaching his playoff performances.  
Tony Romo-Dallas Cowboys ($108 Million/6 Year Extension)
Romo signed a six-year, $108 million contract extension in March despite a 1-6 record in elimination games and a 1-3 record in the playoffs. His prior contract gave him tremendous leverage in negotiations. Romo would have been an unrestricted free agent after the 2013 season because the three voidable contract years in his deal covering the 2014 though 2016 seasons would not have voided until the two-week period teams have to designate a franchise player was over.
Romo's $55 million in guarantees are the fifth largest amount of guaranteed money ever received in an NFL contract. He receives $57 million in the first three years of his new deal, which trails Matt Ryan ($63 million), Aaron Rodgers ($62.5 million), Joe Flacco ($62 million), Drew Brees ($61 million) and Peyton Manning ($58 million).
The Cowboys' perpetual salary cap problems should ensure that Romo is secure for the first four years of his contract because the cap charges associated with releasing him should be greater than his actual 2016 cap number, which is currently $15.135 million, after Romo restructures his contract for cap purposes. Dallas' $143.2 million of 2014 cap obligations and Romo's league high $21.773 million 2014 cap number make a contract restructuring a virtual certainty next year. Romo is also a likely candidate to restructure again in 2015 because his $25.273 million cap number ranks right behind Brees' league leading $26.4 million 2015 cap number. 
Running Back
Arian Foster-Houston Texans ($43.5 Million/5 Years)
Foster signed a five year, $43.5 million contract (with $20.75 million guaranteed) a few days before the Texans would have given him a $2.742 million restricted free agent tender. He has $30 million in the first three years of his deal. Foster made a smart move in signing a long-term deal instead taking his chances with restricted free agency. In order to break even after playing on his tender, Foster would have needed to sign a four-year contract this year averaging $10,189,500 per year (the value of his actual deal minus his $2.742 million tender). The long-term deals signed by 2012 franchise players Matt Forte and Ray Rice would have made it almost impossible for Foster to get such deal. They both signed contract averaging less than $8 million per year last July.
Chris Johnson-Tennessee Titans ($53.975 Million/4 Year Extension)
After a lengthy preseason holdout in 2011, Johnson signed a four-year, $53.975 million contract extension (including $30 million in guarantees) with two years remaining on his rookie contract. There was speculation that Johnson would be a cap casualty after an extremely slow start to begin the 2012 season as he only had 45 rushing yards in Tennessee's first three games. Johnson rebounded to finish the season with 1,243 rushing yards, but 405 of those yards came in three games. He could be released after the season without more consistency in 2013. If Johnson is released, the Titans will have essentially given him a one-year, $28.975 million extension since his rookie contract ran through the 2012 season.
DeAngelo Williams-Carolina Panthers ($43 Million/5 Years)
The Panthers raised a lot of eyebrows by signing Williams to a five-year, $43 million contract (with $21 million guaranteed) in 2011 when he was a 28-year-old unrestricted free agent. Williams got this contract despite missing a majority of the 2010 season with a foot injury and splitting carries with Jonathan Stewart when healthy. His deal is front loaded with $25 million in the first two years. Williams had 737 rushing yards in 2012, his third straight season with less than 1,000 rushing yards. Because of the structure of Williams' contract, releasing him this year would have added $1.4 million to Carolina's cap. Instead, he created $3.2 million of 2013 cap room by restructuring his contract but his $5 million 2013 salary was unchanged. Williams still has $30 million over his first three years, which is tied for third among running backs in this metric. He took a $7 million pay cut in the last two years of the deal when he restructured but has an opportunity to make $1.5 million of the money back as base salary escalators.
Wide Receiver
Larry Fitzgerald-Arizona Cardinals ($113 Million/7 Year Extension)
Fitzgerald's seven-year, $113 million contract extension in 2011 that made him the NFL's highest paid non-quarterback paved the way for other non-quarterbacks to get quarterback money. Calvin Johnson, Darelle Revis and Mario Williams have signed contracts with a comparable average salary as Fitzgerald's deal ($16,142,857 per year) over the last two years. When Fitzgerald signed his contract, it was significantly better than the other deals in the wide receiver market place. Fitzgerald's deal contains $45.5 million in the first three years and $45 million in guarantees. Brandon Marshall was second among wide receivers in 2011 with $28.7 million in his first three years. Santonio Holmes was second in wide receiver guaranteed money with $24 million.
Tight End
Zach Miller-Seattle Seahawks ($34 Million/5 Years)
Miller has primarily been a blocking tight end with Seattle since signing a five-year, $34 million contract ($17 million in guarantees) in 2011. That type of money is usually reserved for pass catching tight ends. Miller's $10 million 2013 salary is tops among tight ends this year. His eight catches for 142 yards against the Atlanta Falcons in the divisional playoff round was his most productive game with the Seahawks. In two seasons with Seattle, Miller has caught 63 passes for 629 yards. His Seattle receiving totals are less than his 2009 season with the Oakland Raiders in which he had 66 receptions and 805 receiving yards. With Percy Harvin operating out the slot (assuming he is healthy) and head coach Pete Carroll planning on getting Golden Tate more involved in the offense, Miller may not have a significant role as a receiving threat in 2013.
Offensive Line
Carl Nicks-Tampa Bay Buccaneers ($47.5 Million/5 Years)
Nicks became the highest-paid guard in NFL history with the five-year, $47.5 million contract (with $31 million in guarantees) he signed during Tampa Bay's spending spree at the start of free agency last year. Nicks is being paid like a top offensive tackle. By contrast, Pro Bowl left tackle Duane Brown signed a six-year, $53.4 million contract extension (including $22,081,500 in guarantees) before the start of the 2012 season. Only two offensive linemen on veteran deals (Joe Thomas and Ryan Clady) have more than Nicks' $32 million in the first three contract years.
Joe Thomas-Cleveland Browns ($80.5 Million/7 Year Extension)
The offensive tackle market has become stagnant since Thomas signed a seven-year, $80.5 million contract extension (including $37 million in guarantees and an additional $3.5 million in Pro Bowl escalators) in 2011. Ryan Clady and Jake Long were both seeking deals comparable to Thomas' but fell short. Clady came closest with the five-year, $52.5 million contract (includes $33 million in guarantees and an additional $5 million in base salary escalators) he recently received from the Denver Broncos. Thomas sets the bar for offensive linemen with $40 million in the first three years of his deal and $37 million in guarantees.
DEFENSE
Defensive End
Jared Allen-Minnesota Vikings ($73,260,072/6 Years)
Allen is in the final year of a six-year, $73,260,072 contract (with $31,000,069 in guarantees) that made him the NFL's highest paid defensive player. Although Allen signed his deal in 2008, it has kept pace with the defensive end market. The $38,380,169 he received in the first three years of his deal still ranks third in this metric at the position. Most players with lucrative multi-year contracts, especially non-quarterbacks, are usually released or asked to take a pay cut at some point before their contracts expire. Allen is scheduled to earn his entire contract, which makes him a rarity.
Charles Johnson-Carolina Panthers ($76 Million/6 Years)
Johnson signed a six-year, $76 million deal (with $32 million in guarantees) in 2011 after a breakout 2010 season where he had 11.5 sacks. The Panthers made re-signing Johnson their top priority once the lockout ended but it's unlikely that he would have received a similar contract from another team. Johnson's $30 million signing bonus is the largest signing bonus ever received by a defensive player. He also has $46 million in the first three years of his deal, which is second among defensive linemen.
Mario Williams-Buffalo Bills ($96 Million/6 Years)
Mario Williams became the highest paid defensive player in NFL history by signing a six-year, $96 million contract (with $50 million in guarantees and $4 million in not-likely-to-be-earned incentives) in 2012. Williams' $53 million in his first three years is the yardstick for such compensation with non-quarterbacks. He got off to a slow start in 2012 because of a wrist injury, which required midseason surgery. The two-time All-NFL selection had 10.5 sacks during his debut season in Buffalo. Six sacks came in the last seven games once Williams was healthy. Williams should earn his $13 million 2014 salary despite an $18.4 million cap number next year. The Bills would have $17.8 million in cap charges if Williams was released.
Defensive Tackle
Haloti Ngata-Baltimore Ravens ($61 Million/5 Years)
Ngata signed a five-year, $61 million contract (with $35 million guaranteed) in 2011 as Baltimore's franchise player. Among high-end contracts (average yearly salary above $10 million per year), Ngata has the most front loaded five-year contract in the NFL. Forty million of Ngata's compensation (65.6 percent) is in the first two years of the deal. Ngata's $44 million in the first three contract years and $35 million in guarantees easily leads the way with veteran defensive tackle deals. Geno Atkins should bridge the considerable gap between Ngata's deal and the rest of the defensive tackle market when he signs a new contract. Atkins' rookie deal expires after the 2013 season.
Linebacker 
D'Qwell Jackson-Cleveland Browns ($38.5 Million/5 Years)
When Jackson signed his five year, $38.5 million contract ($14 million in guarantees and $3,999,999 in base salary escalators) shortly before the 2012 free agency period started, his deal became the benchmark for inside/middle linebackers (Stephen Tulloch, Curtis Lofton, David Hawthorne) in free agency. He is fortunate that the Browns re-signed him because there wasn't much of a demand for inside/middle linebackers during the initial wave of free agency last year. Tulloch re-signed with the Detroit Lions ($25.5 million, five years, $11.25 million guaranteed). Lofton ($27.5 million, five years, $15 million in guarantees, $3 million in base salary escalators) and Hawthorne ($19 million, five years, $8.5 million in guarantees) both signed with the New Orleans Saints. Jackson's 2014 through 2016 base salaries each increased by $1,333,333 because he had more than 95 percent playtime in 2012.
DeMarcus Ware-Dallas Cowboys ($78 Million/6 Year Extension)
Although Ware will be playing defensive end as the Cowboys switch from a 3-4 defense to a 4-3 defense this year, he was an outside linebacker in 2009 when he signed his six-year, $78 million contract extension. The $40 million in guarantees in Ware's deal is a record for linebackers. Ware had been the highest-paid linebacker since the middle of the 2009 season until Clay Matthews signed a five-year, $66 million contract extension with the Green Bay Packers in April. Ware's $41.115 million three-year cash flow is second among linebackers.
Safety
Dashon Goldson-Tampa Bay Buccaneers ($41.25 Million/5 Years)
Goldson took advantage of the San Francisco 49ers letting him enter the free-agent market instead of designating him as a franchise player for a second time at $7.454 million. His five-year, $41.25 million contract is the richest deal signed by a defensive player in free agency this year. Goldson's $22 million in guarantees are the most in a veteran safety deal. His salary guarantees do not contain offsets. The deal makes Goldson the NFL's second-highest paid safety on a veteran contract (by average yearly salary). Tampa Bay utilized the same "pay as you" structure as in their other lucrative contracts. Goldson's cash and cap numbers are the same in each contract year because he is receiving salary guarantees instead of a signing bonus. Since there isn't any signing bonus proration, the Buccaneers won't have any dead money (a cap charge for a player when he is no longer on the roster) if Goldson is released during the latter years of the deal provided that his contract hasn't been restructured.
Cornerback
Brandon Carr-Dallas Cowboys ($50.1 Million/5 Years)
Carr didn't have the impact on Dallas' defense last year that was anticipated when he signed a five-year, $50.1 million contract. The Cowboys' seven interceptions tied a franchise record for the fewest interceptions in a season. Dallas will be playing a lot of cover-2 under new defensive coordinator Monte Kiffin. Teams that play cover-2 defenses typically don't heavily invest in cornerbacks. Carr's $26.5 million in guaranteed money and $33 million in the first three years both rank second among cornerback deals. His $16.3 million 2013 cap number was the highest cornerback figure in the NFL before he lowered it to $5.432 million in a contract restructuring to help Dallas become cap compliant when the 2013 league year started. Carr wasn't a potential cap casualty prior to restructuring because his $14.3 million base salary was fully guaranteed without offsets. Since Carr's 2014 through 2016 cap numbers each increased by $2.717 million in the restructuring, it will be difficult for the Cowboys to get out the deal before 2016.
SPECIAL TEAMS
Kicker/Punter
Sebastian Janikowski-Oakland Raiders ($16 Million/4 Years)
Janikowski is the only kicker in the $4 million-per-year club. He signed a four-year, $16 million contract (including $9 million in guarantees and an additional $750,000 in incentives) in 2010. Three hundred thousand dollars of Janikowski's incentives are based on his touchback percentage on kickoffs. The remaining $450,000 is for kicking field goals at least 62 yards and breaking the NFL record for the longest field goal. Janikowski has made $75,000 in incentives during the first three years of his deal. Of that, $25,000 was earned for a top-five touchback percentage ranking in 2010 and $50,000 was for kicking a 63 yard field goal in 2011, which tied the NFL record.
---
Joel Corry is a former sports agent who helped found Premier Sports & Entertainment, a sports management firm that represents professional athletes and coaches. Prior to his tenure at Premier, Joel worked for Management Plus Enterprises, which represented Shaquille O'Neal, Hakeem Olajuwon and Ronnie Lott.
You can follow him on Twitter: @corryjoel
You can email him at jccorry@gmail.com 
Beckham got injured during the 2017 preseason and then fractured his ankle after just four...

The Eagles were one of the most aggressive teams in the NFL in 2017, and it helped them win...

The ex-Dolphins offensive lineman was detained over a threatening social media post
The Titans are getting ready to unveil a uniform that won't be 'anything close' to any other...

The NFL announced on Friday that 32 compensatory draft picks have been awarded to 15 teams