Agent's Take: Examining protocol within the Martin-Incognito case
The situation between Richie Incognito and Jonathan Martin escalated quickly. Former agent Joel Corry examines how he would have handled the flap from both party's perspectives.
A majority of the public primarily thinks of an agent's job as negotiating contracts. If someone represents athletes for an extended period of time, it's inevitable that he or she will handle or oversee difficult matters on behalf of clients. In my 16 years as an agent, I dealt with several crisis situations with clients. None of the situations involved bullying, hazing or harassment. It isn't always possible but resolving a situation with as little information becoming public was an important consideration, especially when a client would be cast in a negative light.
I've put myself in the place of Jonathan Martin and Richie Incognito's agents to examine how they have handled the ordeal on behalf of their clients. Martin and Incognito both have extremely competent representation. Martin is represented by Priority Sports. Some of Priority's other clients include Arian Foster, Sean Lee and Haloti Ngata. Athletes First represents Incognito. Their higher-profile clients include Jamaal Charles, Clay Matthews and Aaron Rodgers.
I recognize that analyzing the situation from the outside looking in may be unfair when key details or information aren't available, the type of the relationship Martin and Incognito have with their agents isn't known and there isn't access to the rationale behind some of the actions each side's representatives have taken or considered but rejected. New details have been continually emerging, influencing the perspective on the ordeal. This probably isn't going to stop until the NFL's investigation is complete and there is a resolution.
An agent's knowledge of locker-room dynamics depends on the type of relationship he has with his clients. Unfortunately, some agents rarely communicate with their clients outside of negotiating player contracts. This isn't the case with Martin and his representatives since he made them aware of Incognito's treatment of him at some point. Ideally, Martin's agent wasn't caught by surprise with his decision to leave the team and was part of the decision-making process. Going public is one of the last options to take. However, Martin's agent may have felt like he had exhausted all other avenues before involving the media.
I would have suggested to Martin that he have a conversation with Incognito about how he was being treated. Martin taking the suggestion may not have been feasible considering his reported reaction to Incognito's use of racial epithets toward him. A conversation only would have been encouraged if I had gotten a sense that it was something Martin was comfortable doing based on his reaction to my suggestion.
Martin's agent did the right thing by approaching Miami Dolphins general manager Jeff Ireland with the problem. If Ireland's solution was suggesting that Martin punch Incognito, as it has been reported, then that's disappointing. Ireland's suggestion shouldn't be too surprising considering he had asked Dez Bryant about his mom being a prostitute in a pre-draft interview. My experience was that front offices were usually much more helpful than Ireland was if I alerted them to a serious problem between a client and another player on the team.
I may have asked for a trade or permission to shop Martin to other teams depending upon how much Martin had shared with me about the situation and given Ireland's reported response. That's something Martin's agent may have done but Ireland dismissed as an option. Contacting the National Football League Players Association for assistance also would have been a step taken in an effort to find a solution behind closed doors.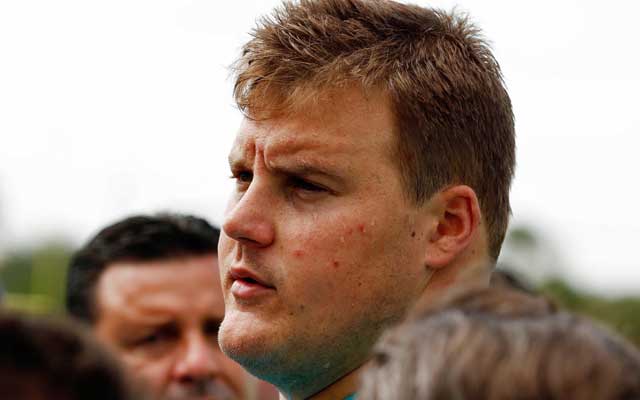 I would not have signed Incognito as a client after he fired his original agent because of his well-documented history of trouble. I've always felt that the clients an agent represents not only reflect on him or her but the agent's other clients. Maybe it's just a coincidence or a part of the process when a firm represents over 50 NFL players but Athletes First represents Aaron Hernandez and Von Miller, who have also been in the sports headlines recently for the wrong reasons.
I would have immediately called Incognito as soon as Adam Schefter made his report on ESPN to have a candid conversation with him about the allegations and to learn any additional damaging information that could become public. Incognito's agent wouldn't be expected to know about his behavior toward Martin because that's not the kind of thing a client would share with his agent even if they had a close relationship.
Incognito would have been advised to stay off all social media and to refrain from granting any interviews until further notice. Clients don't always follow an agent's advice so Incognito's agent may have taken this step. Antagonizing Schefter wasn't constructive. He probably put his past transgressions under the microscope more than they would have been. It may have been more productive for Incognito's agent to contact Schefter if he had a good relationship with him to put the information he received in better context or for an off-the-record conversation.
Discussing the situation with the Dolphins' front office would have been a priority Sunday to explain Incognito's intentions with his actions. The front office may have already had some knowledge of Incognito's actions since the coaching staff reportedly instructed him to toughen up Martin.
Once the decision to suspend Incognito for conduct detrimental to the team was made, Athletes First could have delivered a short statement to the media on behalf of Incognito. Filing a grievance against the Dolphins with the NFLPA's help, as Incognito is expected to do, is understandable considering he is losing $235,294 in weekly salary during the suspension and can also be fined a maximum of one week's salary.
I would have arranged one midweek interview for Incognito with a member of the media I trusted where the types of questions to be asked would have been discussed in advance. Incognito would have been instructed to take accountability for his actions in the interview, give some insight into the thought process behind his actions toward Martin and pledge his full cooperation with the NFL's investigation.
Fallout from the incident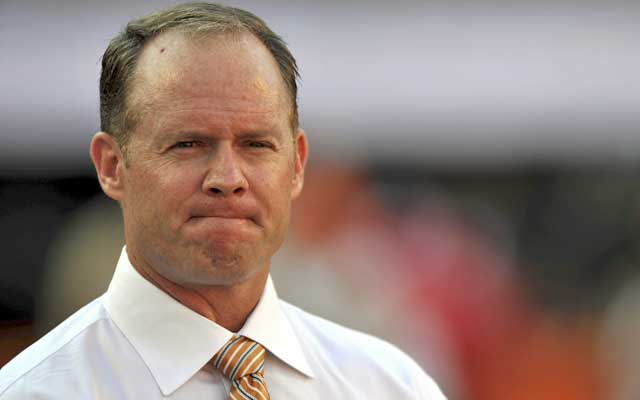 The Miami situation is a black eye on the NFL. It will not be a surprise if commissioner Roger Goodell takes steps to curtail hazing activities if he doesn't eliminate them altogether.
The ordeal is also an embarrassment and a distraction to the Dolphins. Owner Stephen Ross could clean house by firing general manager Ireland, head coach Joe Philbin and other high-ranking front-office executives in football operations based on the results of the NFL's investigation or if the ordeal negatively impacts the team on the field for the rest of the season.
Incognito and Martin have probably played their last games with the Miami Dolphins. It's hard to envision a scenario where Martin would be welcomed back into Miami's locker room given the strong support of Incognito by teammates. Incognito will be an unrestricted free agent after the season.
The ordeal might end the NFL careers of Incognito and Martin. Incognito won't generate any interest in the first wave of agency but it's conceivable that some team could sign him to a contract close to minimum salary with very little security where there wouldn't be adverse salary cap consequences if they decided he was more trouble than he was worth.
The Dolphins trading Martin or releasing him in the offseason could be the likely result. Martin would be subject to waivers if released, where any team could claim him. There will be some teams that will not want Martin because they will label his as a soft player. Others might be reluctant because they will wonder whether he can be trusted in the locker room after going public with the problems in Miami. Martin's best bet for continuing his NFL career could be with the Indianapolis Colts and San Francisco 49ers. These teams should be comfortable with Martin as a player and a person because of the Stanford connections on their coaching staffs. 
---
Joel Corry is a former sports agent who helped found Premier Sports & Entertainment, a sports management firm that represents professional athletes and coaches. Prior to his tenure at Premier, Joel worked for Management Plus Enterprises, which represented Shaquille O'Neal, Hakeem Olajuwon and Ronnie Lott.
You can follow him on Twitter: @corryjoel
You can email him at jccorry@gmail.com
White said he didn't even watch his own game-winning touchdown when watching Falcons film

SportsLine tapped into its Vegas sources to see which NFL teams professional bettors like this...

SportsLine's computer model simulated every Week 7 NFL game 10,000 times with very surprising...
He'll reportedly appeal the suspension

Rodgers is eligible to return after eight weeks and the Packers reportedly aren't giving up...

The Packers think the hit is dirty, but the NFL apparently disagrees