Agent's take: Free agency winners (Ware, CBs), losers (Allen, RBs)
Agent's take: DeMarcus Ware gets paid while Jared Allen, another over-30 sack specialist, loses out. We pinpoint other winners (CBs) and losers (RBs) from the signing frenzy.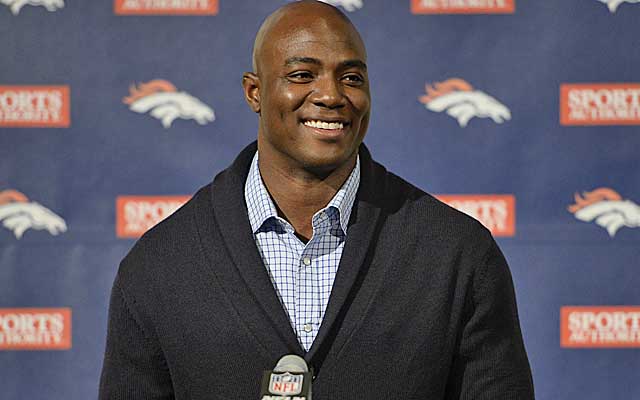 More NFL offseason: Mock Drafts | Prospect Rankings | Pro Days | Top free agents
With the signing frenzy during the first wave of free agency practically over, here's a look at the winners and losers.
Winners
DeMarcus Ware (DE) -- Denver Broncos : The Dallas Cowboys released Ware after he refused to take a pay cut to lower his $16,003,750 salary cap number. Ware, who turns 32 before the start of the season, bucked the trend of pass rushers over 30 not commanding lucrative contracts in free agency. His three-year, $30 million deal (with $20 million in guarantees) makes him the NFL's only pass rusher making at least $10 million per year on a contract signed after turning 30. $16.5 million is fully guaranteed at signing while Ware is making $13 million this year. The $13 million is a $250,000 raise from the $12.75 million he was scheduled to make from the Cowboys this year.
Jairus Byrd (S) -- New Orleans Saints : Byrd's six-year, $54 million contract is the richest deal in NFL history for a safety. The deal contains $26.3 million in guarantees, which is a record for a veteran safety contract. It eclipses the $22 million guaranteed in the five-year, $41.25 million contract Dashon Goldson signed with the Tampa Bay Buccaneers last year. Byrd also sets the standard for safeties with $27.9 million in the first three years of his deal.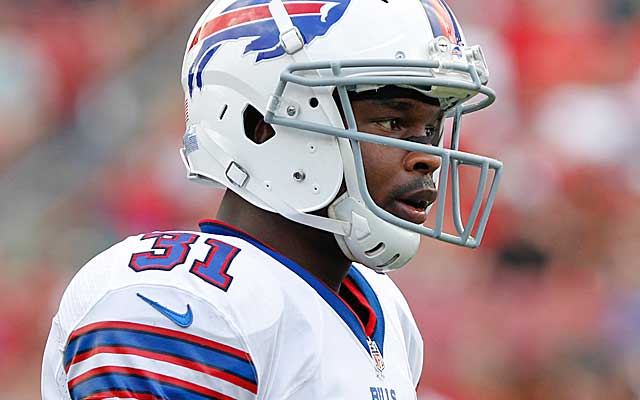 Everson Griffen (DE) -- Minnesota Vikings : Griffen re-signed with the Vikings for $42.5 million over five years (with $19.8 million guaranteed) during the three-day window prior to free agency where the agents of players can negotiate with NFL teams. He has only started one game during his four-year NFL career, posted 17.5 career sacks and never had more than 60 percent defensive playtime in a season. Griffen's deal dwarfs the four-year, $22 million contract extension of Brian Robison , his defensive end counterpart on the Vikings, whose contract is worth a maximum of $28.2 million through difficult-to-achieve salary escalators and incentives. Robison signed in 2013 while in the midst of a nine-sack season.
Cornerbacks: The cornerback market has rebounded in a big way from last year when Cary Williams ' three-year, $17 million contract ($10.5 million in guarantees and an additional $2 million in escalators and incentives) with the Philadelphia Eagles was the top multi-year deal. Brent Grimes started the reversal of fortunes by re-signing with the Miami Dolphins for $32 million over four years (with $16 million guaranteed). Sam Shields returned to the Green Bay Packers with a four-year, $39 million deal, which includes a $12.5 million signing bonus. Vontae Davis followed suit by remaining with the Indianapolis Colts for $36 million over four years (with $20 million in guarantees and an additional of base salary escalators). The richest deal belongs to Aqib Talib . He received a six-year, $57 million deal (with $25.5 million in guarantees) from the Denver Broncos.
Branden Albert (OT)-- Miami Dolphins: Albert landed in Miami after being the subject of trade talks between the Dolphins and Kansas City Chiefs prior to the 2013 NFL Draft. He got the top offensive lineman deal in free agency at $47 million over five years with $26 million in guarantees. The trade falling apart worked to Albert's benefit financially. He was reportedly seeking a contract comparable Pro Bowl left tackle Duane Brown 's ($8.9 million average per year/$22,081,500 in guarantees) with the trade.
Paul Soliai (DT) -- Atlanta Falcons : Soliai fared much better than he did in free agency in 2012 when he signed a two-year, $11.5 million deal with the Miami Dolphins after being their franchise player in 2011. This time around, he got a five-year, $32 million contract (with $14 million in guarantees and an additional $1 million in salary escalators). Randy Starks , who started at defensive tackle with Soliai in Miami, only got a two-year, $10 million deal (with another $1 million in incentives) to remain with the team. Soliai is making $11 million this year, which is more than the base value of Starks' deal.
Karlos Dansby (ILB) -- Cleveland Browns : Dansby's career year in 2013 where he led NFL inside linebackers with 6.5 sacks and tied for first at the position with four interceptions (two returned for touchdowns) was rewarded with a four year, $24 million contract. The 32-year-old has $12 million, the first two years of his deal, guaranteed.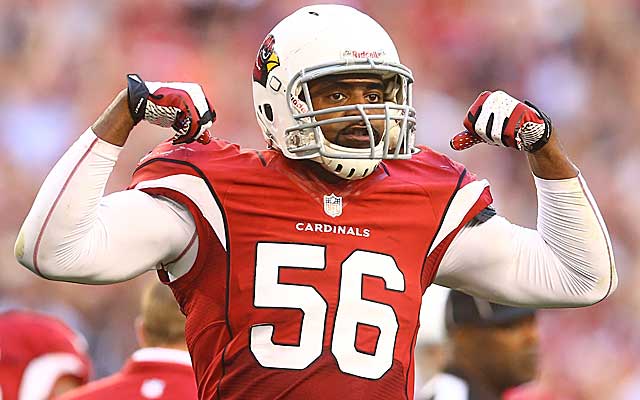 Matt Cassel (QB) -- Minnesota Vikings: Cassel bet on himself by voiding the 2014 contract year ($3.7 million salary and $500,000 in incentives) of the two-year deal he received from the Vikings last year. He re-signed for $10.5 million over two years (worth up to $13 million with incentives). Cassel is making $5.75 million this year, a $2.05 million raise, of which $5.65 million is guaranteed.
Losers
Dominique Rodgers-Cromartie (CB): According to Pro Football Talk, Rodgers-Cromartie turned down $54 million over six years from the Denver Broncos. The Broncos focused on other cornerbacks after their offer was rejected and signed Aqib Talib to a six-year, $57 million deal. Rodgers-Cromartie, who had the second lowest completion percentage among cornerbacks in 2013 on passes when targeted at 44.1 percent (30 completions in 68 pass attempts), will likely have a difficult time getting another comparable offer as free agency becomes a buyer's market.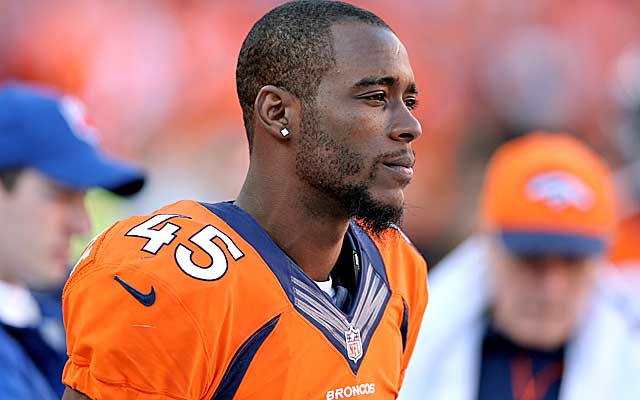 Running backs: Lucrative free agent running back contracts are a rarity. The top contracts in free agency have been below the $4 million per year deals Reggie Bush and Steven Jackson got last year to set the market. Toby Gerhart and Donald Brown lead the way with three-year, $10.5 million deals from the Jacksonville Jaguars and San Diego Chargers respectively. Darren McFadden took a one-year, $1.75 million deal (with an additional $2.25 million incentives) to return to the Oakland Raiders. Only $100,000 of McFadden's contract is guaranteed. Ben Tate is the best bet to top Bush and Jackson's deals. Interest in LeGarrette Blount, Maurice Jones-Drew and Knowshon Moreno has been lacking.
Jared Allen (DE): Allen was the initial target of the Denver Broncos to bolster their pass rush before they signed DeMarcus Ware to a three-year, $30 million contract. According to NFLMedia's Ian Rapoport, Allen indicated that he would retire if can't get a "fair contract". Since Allen's market is probably going to be closer to the four-year, $17 million contract (worth up to $22 million with incentives) Chris Clemons received from the Jacksonville Jaguars than Ware's deal, his playing days could be over.
T.J. Ward (S) -- Denver Broncos: Ward left the Cleveland Browns to sign a four-year, $22 contract (with $13.5 million guaranteed). It seems odd that Cleveland gave Donte Whitner a four-year, $28 million deal (with $13 million in guarantees) instead of re-signing one of the NFL's best in-the-box safeties. Whitner has $11 million in the first year of his deal while Ward is getting $7 million. Whitner's cash flow is better after two years at $15.5 million than Ward's, who has $13.5 million.
Julian Edelman (WR): Edelman, who set career highs with 105 receptions for 1,056 receiving yards in 2013, hasn't drawn much action since rejecting a three-year offer from the New England Patriots right before free agency started. The Cleveland Browns, a rumored suitor for Edelman, signed restricted free-agent wide receiver Andrew Hawkins to a four year, $13.6 million offer sheet instead of pursuing him. Golden Tate , who didn't rank in the NFL's top 30 in receptions or receiving yards, signed a five-year, $31 million deal (including $13.25 million in guarantees) with the Detroit Lions . If interest remains tepid, Edelman's best option could be returning to New England on a deal averaging less than the $5.7 million per year contract Danny Amendola , who Edelman outperformed in 2013, signed with the team last year.
Observations
Darrelle Revis (CB) -- New England Patriots : It didn't take Revis long to find a new home after refusing to restructure his contract for the Tampa Bay Buccaneers or other teams in their attempts to trade him. Revis signed a two-year, $32 million contract with the Patriots. In all likelihood, he has a one-year deal for $12 million ($11.5 million guaranteed), which is essentially the cornerback franchise tag number ($11.834 million) because his compensation in 2015 is $20 million. The Patriots have an option that must be exercised before the end of the 2014 league year (early March 2015) relating to the 2015 contract year that triggers a $12 million roster bonus payment on April 1, 2015. The 2015 contract year was included primarily for salary cap purposes. Since $10 million of Revis' $12 million is a signing bonus, his cap number this year is $7 million. The structure of the deal puts pressure on the Patriots to renegotiate before option exercise date if they want to keep Revis long-term.
Eric Decker (WR) -- New York Jets : Decker's five-year, $36.25 million (with $15 million guaranteed) with the New York Jets received mixed reviews. Some think Decker is overpaid where his deal should be less than Golden Tate's ($31 million/5 years) because he is merely a product of the Denver Broncos offense. Others feel that the Jets got good value because he isn't being paid like a No. 1 wide receiver, which is now his role. Decker's numbers are expected to take a hit with Geno Smith throwing him the ball instead of Peyton Manning . If Decker has 75 receptions for 1026 receiving yards and six touchdowns, then he's produced like an average No. 1 wide receiver. The Jets haven't had a 1,000 yard receiver since 2007 when Jerricho Cotchery caught 82 passes for 1,130 yards.
Lack of blockbuster deals: With the unexpected increase of the salary cap to $133 million, teams aren't exercising the same type of fiscal restraint in free agency as they did last year. The more liberal spending has only resulted in two contracts (Darrelle Revis and DeMarcus Ware) averaging over $10 million per year. Neither deal is for more than three years. In 2012, five free agents ( Brandon Carr , Cortland Finnegan , Vincent Jackson , Peyton Manning and Mario Williams ) hit the $10 million per-year mark on long term deals.
---
Joel Corry is a former sports agent who helped found Premier Sports & Entertainment, a sports management firm that represents professional athletes and coaches. Before his tenure at Premier, Joel worked for Management Plus Enterprises, which represented Shaquille O'Neal, Hakeem Olajuwon and Ronnie Lott.
You can follow him on Twitter: @corryjoel
You can email him at jccorry@gmail.com
One of the biggest penalties in Thursday's game was a controversial flag that went against...

If Ezekiel Elliott gets suspended, it likely won't come until Week 5 at the earliest

The NFL is apparently concerned that the Chargers might not be viable in Los Angeles
Everything you need to know for Week 3 of the 2017 NFL season is here

You can find every official injury designation for each NFL team shortly after its Friday report...

The Bengals are the only NFL team Aaron Rodgers has played against without earning a win