Agent's Take: What to expect from the Redskins this offseason
The Redskins maybe a hot mess at the moment, but the team has a ton of cap room heading into the offseason. Former agent Joel Corry maps out what could be in store for Dan Snyder's franchise.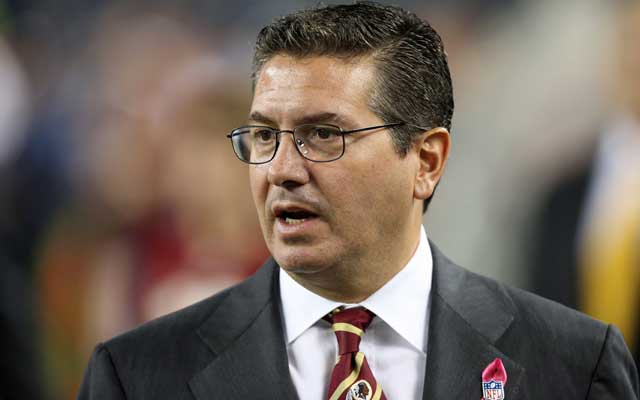 The 2013 season has been a nightmare for the Washington Redskins . After winning its first division crown since 1999 by closing the 2012 regular season with seven straight victories, the team was expected to be in a position to repeat as NFC East champions and advance past the Wild Card playoff round. Instead, the Redskins have lost five games in a row to drop to 3-10 and were eliminated from playoff contention with four games left in the season.
Robert Griffin III 's  comeback from the ACL and LCL tears he sustained in his right knee against the Seattle Seahawks during last season's playoffs hasn't gone smoothly. To make matters worse, the St. Louis Rams own Washington's 2014 first-round pick, which would be the second overall pick if draft order were set today. The selection was part of a package of draft choices (2012, 2013 and 2014 first round picks and 2012 second round pick) given up to move from the sixth slot to second spot in order to take RG3 in the 2012 NFL Draft. With three weeks left in the season, here's a look at key issues regarding the Redskins.
Head coach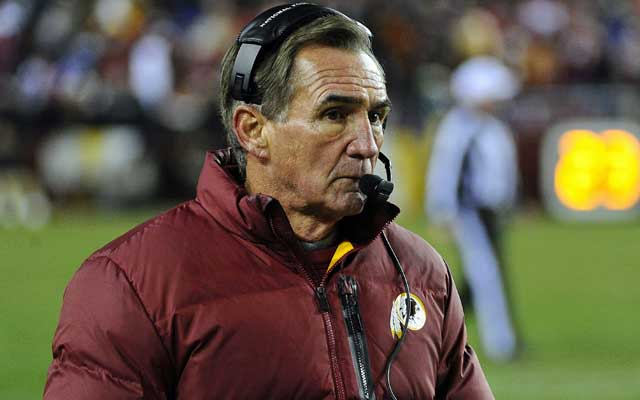 Mike Shanahan was supposed to be the Redskins' savior when he was hired after a 4-12 season in 2009. The five-year, $35 million contract Shanahan received from owner Daniel Snyder made him one of the NFL's highest-paid coaches and gave him control over personnel decisions. Shanahan has a 24-37 record during his tenure in Washington with one playoff appearance. He only has one playoff victory since winning Super Bowl XXXIII during the 1998 season.
Washington's collapse had already put Shanahan's job in jeopardy before ESPN's report on Sunday, which the team quickly refuted, that he was on the verge of quitting after the 2012 season because Snyder's favoritism toward RG3 was undermining the team concept. Snyder has a history of building close relationships with his star players so special treatment of RG3 wouldn't be uncharacteristic.
Shanahan avoided questions about the report after Washington's embarrassing 45-10 blowout loss to the Kansas City Chiefs. The Washington Post has reported that Snyder was angered by the story and it has damaged his relationship with Shanahan.
It seems inevitable that the Mike Shanahan era will come to close at the end of the season, if not sooner. He is Snyder's seventh coach since he bought the Redskins in 1999. None of the others have lasted more than four years or finished out their contract. Snyder will owe Shanahan $7 million for the final year of the contract if he is fired unless his termination is for cause, which would trigger a grievance from Shanahan for the money.
According to CBS Sports NFL Insider Jason LaCanfora, the Redskins will likely pursue Baylor's Art Briles if there is a coaching vacancy. Briles had an excellent relationship with RG3 when he coached him in college. He signed a contract extension in November, which runs through the 2023 season. The contract contains a buyout in the neighborhood of $5 million but it wouldn't preclude him from leaving Baylor for the NFL. A risk of hiring Briles is RG3 could be more empowered than he already is.
There will probably be speculation about Jon Gruden as a candidate despite ESPN's statement that he is not expected to pursue coaching opportunities for the 2014 season. Gruden and Redskins general manager Bruce Allen have an extensive working relationship dating back to their days together with the Oakland Raiders in the late 1990s. Allen was also Gruden's hand-picked general manager when he was coaching the Tampa Bay Buccaneers. Some proven coaches may not be interested in the Redskins because of the atmosphere surrounding the job. Dealing with it probably wouldn't faze Gruden after working for Al Davis.
A coaching change could also mean a shake up in the front office because scouting and evaluating players aren't Allen's strong suits. His expertise is salary-cap management. He left the Buccaneers with over $45 million in cap room when he was fired as general manager in 2009. Former San Diego Chargers general manager A.J. Smith, a longtime friend of Allen's, is serving in advisory capacity on personnel matters this year. He could have an expanded role because of a coaching change.
RG3's sophomore slump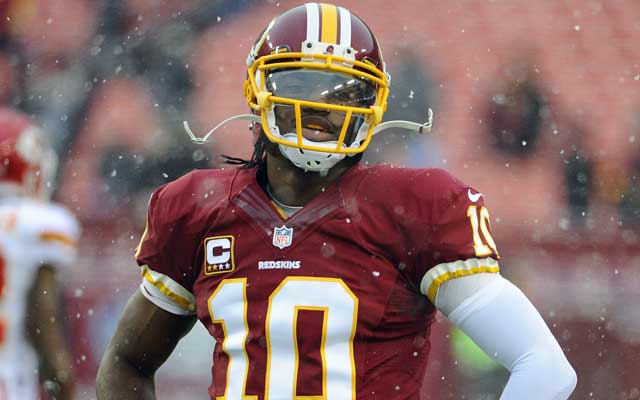 RG3 had a fantastic rookie season with the Redskins' usage of the read option or zone-read. The scheme helped RG3 become the NFL's Offensive Rookie of Year while setting NFL rookie records for passing rating (102.4) and quarterback rushing yards (815 yards). He has struggled in evolving from a read-option quarterback to more of a pocket passer in his second season. RG3 is slow in his progressions, holds the ball too long and lacks pocket presence. Defenses have also been better prepared against the read option after an offseason to study the scheme.
RG3's 2013 season isn't measuring up to his 2012 rookie campaign statistically either. His passing rating has declined to 82.2 and his completion percentage has dropped to 60.1 percent from 65.6 percent. His interceptions have risen to 12 after only throwing five last year.
Some of RG3's struggles are understandable considering he spent the early part of the season shaking off rust from his surgery and regaining confidence in his knee. The knee injury appears to have robbed RG3 of some of the explosiveness that made him the NFL's most dangerous dual-threat quarterback. The difference has been noticeable enough that players from opposing teams have questioned whether RG3 should be playing because they believe his knee still isn't 100 percent.
Shanahan is thinking about shutting down RG3 for the rest of the season because he is concerned about the amount of sacks the quarterback is taking. His position is a reversal from last week when he stated that RG3 needs the experience to develop as a quarterback. Snyder is committed to RG3 after mortgaging the future to get him regardless of backup quarterback Kirk Cousins ' performance if he starts the final three games. Cousins, who was selected in the fourth round in 2012, played really well last year in his only start when RG3 initially injured his knee. At some point, the Redskins will trade Cousins before his rookie contract expires after the 2015 season, possibly in the off-season if they can get a high draft pick in return for him.
The offseason will be important in RG3's development as a quarterback. He will be able to spend time honing his passing skills instead of rehabbing an injury. How much RG3 progresses could be impacted by a coaching change. Mastering a new offensive scheme is a time consuming endeavor, particularly for a young quarterback. Sam Bradford 's progress was slowed by the St. Louis Rams having three offensive coordinators with different offensive schemes in his first three NFL seasons. 
Salary cap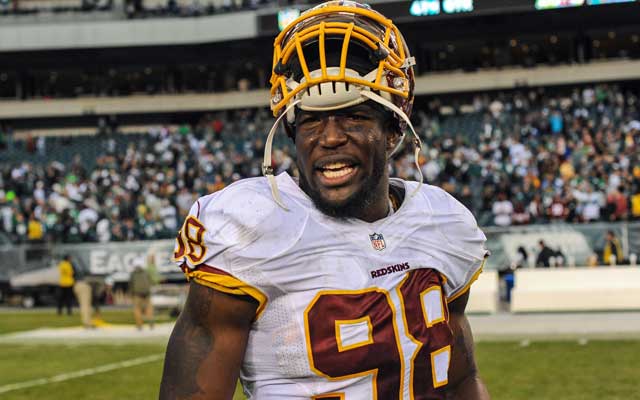 The Redskins will be on a level playing field in 2014 for the first time since 2011 because the $36 million salary cap penalty assessed right before the start of free agency will be in the past. They have been operating with an $18 million lower salary cap in the last two years for violating unwritten spending rules relating to front loading contracts and releasing players to avoid signing bonus acceleration during the uncapped 2010 season. Although the penalty is self-inflicted, it has significantly hindered Washington's ability to improve depth and sign free agents.
The Redskins are in excellent shape with the 2014 cap. There are approximately $109.5 million in 2014 cap obligations with 49 players under contract while the top 51 cap numbers count on the cap during the offseason. This figure doesn't give the complete picture because almost $14.5 million in cap room will be gained when the remaining years of four contracts ( London Fletcher , Brandon Meriweather Josh Morgan and Brian Orakpo ) void a few days after the Super Bowl. The Redskins should have close to $27 million of cap room if the salary cap is set at $125 million. Additional cap space could come from defensive end Adam Carriker, whose 2014 cap number is slightly under $6.8 million, being released or taking a paycut. He hasn't played since tearing a quadriceps tendon early in the 2012 season. The Redskins would pick up $4.7 million of cap room by releasing him.
Free agency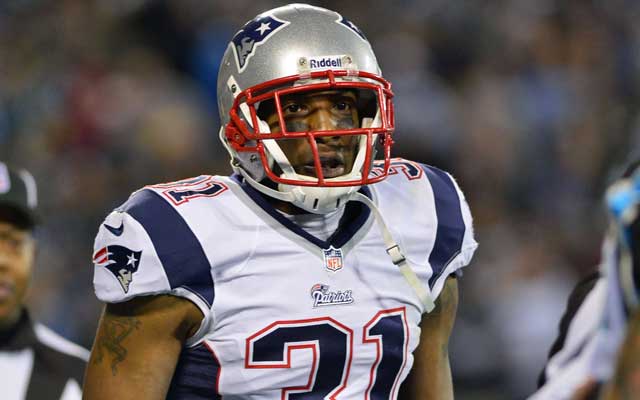 The Redskins will have 17 unrestricted free agents after the season, including the entire starting secondary. The most important player headed to free agency is outside linebacker Brian Orapko. He has 8.5 sacks in his return from tearing his left pectoral muscle last season for a second time. According to Greg Bedard of The MMQB, Orakpo was tied for eighth among edge rushers in pressuring opposing quarterbacks with a 9.7 percent pressure rate on passing plays through Week 13 of the season. Since Orakpo views himself as an elite pass rusher, he will want to be paid accordingly. Keeping Orapko will probably require a long-term deal in excess of $10 million per year with over $30 million in guarantees. Using the franchise tag is an option given Washington's cap situation. The linebacker franchise tag number will be right around $11 million in 2014.
The lack of top draft picks because of the RG3 trade increases the likelihood that the Redskins will be aggressive in free agency. Recent history suggests that the days of overpaying for aging veterans (Bruce Smith, Deion Sanders, etc.) are in the past. However, the frustrating season may tempt Snyder to overspend in free agency like he did with safety Adam Archuleta in 2006 and defensive tackle Albert Haynesworth in 2009.
Revamping the secondary should be the top priority for the Redskins regardless of their contract status. The play of the safeties has been a long-standing issue for the Redskins. Jairus Byrd could be an option if the Buffalo Bills don't use a franchise tag on him for a second straight year. He will be seeking a contract in line with the top of the safety market. Dashon Goldson 's five-year, $41.25 million contract ($22 million guaranteed and $26 million in the first three years) with the Tampa Bay Buccaneers is the most recent salary benchmark.
It also wouldn't be a surprise if the Redskins renewed their pursuit of cornerback Aqib Talib , assuming he isn't designated as a franchise player by the New England Patriots. The Redskins targeted Talib in free agency this year but the cap penalties were an obstacle in signing him. His well-documented off-the field problems won't be an issue because he has been a model citizen since being dealt to the Patriots at last year's trading deadline and Allen was Tampa Bay's general manager when he was drafted. Talib could be looking for a contract between the Jason McCourty (slightly more than $8.6 million per year, $17 million in guarantees) and Brandon Carr / Cortland Finnegan neighborhoods ($10 million average per year, $26.5 million-$27 million in guarantees) provided he can regain the form he displayed early in the season before injuring his hip.
---
Joel Corry is a former sports agent who helped found Premier Sports & Entertainment, a sports management firm that represents professional athletes and coaches. Prior to his tenure at Premier, Joel worked for Management Plus Enterprises, which represented Shaquille O'Neal, Hakeem Olajuwon and Ronnie Lott.
You can follow him on Twitter: @corryjoel
You can email him at jccorry@gmail.com
Welcome to the NFL's version of a dress rehearsal

It sure sounds like the players are planning for a work stoppage when the latest CBA expir...

One of the league's best players is still looking for a new long-term contract
'It's completely different,' Wentz says about entering his second season with the Eagles

Tavon Austin, Matt Kalil and Joe Flacco headline our list of the NFL's most player-friendly...

Richardson has played for four NFL teams, and hasn't appeared in an NFL game since 2014