Agent's Take: What's in store for Patriots, 49ers this offseason
After falling short of the Super Bowl, the offseason begins for the Patriots and 49ers. Here's what to expect in free agency, the draft and potential salary cap cuts.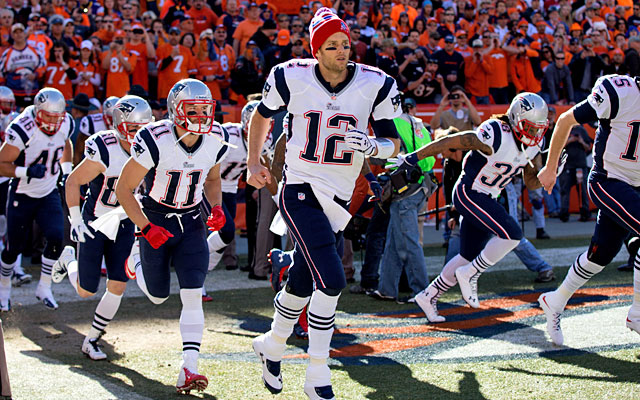 More NFL coverage: XLVIII odds | Expert Picks | Latest news
With most of the attention focused on the Super Bowl teams, here's a preview of things to come for the two conference championship game runners-up.
All things considered, the Patriots should view the season as a success. The revamped receiving corps took an unexpected hit when Aaron Hernandez was released because of murder charges. Pro Bowl tight end Rob Gronkowski was lost for the season in Week 14 with a torn ACL after a slower than expected recovery from forearm and back surgeries kept him out of the first six games. The defense was decimated by season-ending injuries to Pro Bowl linebacker Jerod Mayo and defensive tackles Vince Wilfork and Tommy Kelly.
Salary cap: New England has slightly under $3.9 million of salary cap room based on a projected cap of $126.3 million for the 2014 season. In the offseason only the top 51 cap numbers count on the cap.
Placing a restricted free-agent tender on long snapper Danny Aiken, presumably at the lowest amount of $1.389 million, will take up almost $900,000 of additional cap space. Strong safety Adrian Wilson and defensive tackle Isaac Sopoaga are likely cap casualties. Wilson was put on injured reserve during the preseason with a hamstring injury after signing a three-year, $5 million deal in the offseason. Sopoaga, who was acquired from the Philadelphia Eagles with a 2014 sixth-round pick for a 2014 fifth-round pick, only managed two tackles with the team and was inactive during the playoffs. Releasing them will create $3,666,666 of cap room.
Wilfork's $11.6 million cap number must be lowered either through a paycut or contract extension. The five-time Pro Bowl selection has the fourth-highest cap number among NFL defensive tackles and the second highest on the team behind Tom Brady ($14.8 million). The 32-year-old is entering the final year of his contract with an $8 million 2014 salary while recovering from a ruptured Achilles tendon.
Pro Bowl guard Logan Mankins is the best candidate to restructure his contract. He has New England's third-highest cap number at $10.5 million. Mankins, who is under contract through the 2016 season, could create almost $3.6 million in cap room by converting $5.395 million of his $6.25 million base salary into signing bonus.
Hernandez filed grievances against the Patriots for over $6 million in salary, including a $3.25 million deferred payment of his signing bonus that is due March 31. The Patriots have a $7.5 million cap charge relating to the final three years of signing bonus proration from the $12.5 million signing bonus he received in his 2012 contract extension.
If Hernandez is charged in connection to the July 2012 double murder in Boston -- before him signing his extension -- language in his contract should give the Patriots grounds to recoup his entire signing bonus and end his grievance. Hernandez's contract contains a clause where he represents and warrants that there weren't any existing circumstances when he signed his deal that would prevent his continued availability throughout the contract. Committing or participating in a double murder should meet this standard. There's another clause explicitly stating that the Patriots wouldn't have entered into the contract except for Hernandez's representations. At a minimum, the Patriots would gain $3.25 million in cap space from the unpaid signing bonus installment. Any additional cap relief would come only from money that was recovered from Hernandez, which may not be any given his circumstances.
Free agency/draft: The Patriots' initial focus will be on trying to retain key contributors among their 11 pending unrestricted free agents before free agency starts March 11. Cornerback Aqib Talib should be the top priority. His injuries during the past two AFC Championship Games derailed New England's Super Bowl chances. Talib demonstrated that he can be a shutdown cornerback when healthy with his coverage of Jimmy Graham, A.J. Green and Vincent Jackson before being sidelined for three games with a hip injury during the middle of the season. He could be looking for a contract between the Jason McCourty (slightly more than $8.6 million per year, $17 million in guarantees) and Brandon Carr/Cortland Finnegan neighborhoods ($10 million average per year, $26.5 million-$27 million in guarantees). Putting a franchise tag on Talib at slightly more than $11.25 million could be difficult given New England's cap constraints. It wouldn't be a surprise if the Washington Redskins targeted him in free agency. Redskins general manager Bruce Allen was the Tampa Bay Buccaneers' general manager when they drafted him and Raheem Morris, Washington's secondary coach, was one of his head coaches while he was with the club.
Julian Edelman took advantage of injuries and inexperience with the receiving corps to post career highs of 105 catches and 1,056 receiving yards while playing under a one-year deal worth $1.015 million (includes incentives earned). New England's long history of regarding wide receivers as dispensable could put Edelman in another uniform next season if he looks to top the five-year, $28.5 million deal (with $10 million in guarantees and worth a maximum of $31 million through incentives) that Danny Amendola signed to replace Wes Welker.
New England could renew its pursuit of Emmanuel Sanders to improve its outside receiving threats. The Patriots signed Sanders to a one-year, $2.5 million offer sheet as a restricted free agent before it was matched by the Pittsburgh Steelers.
LeGarrette Blount emerged as the lead ball-carrier during the latter part of the season. His 166 rushing yards and four touchdowns against the Indianapolis Colts in the divisional playoff game may have elevated his free-agency status. He would like to remain with the Patriots but BenJarvus Green-Ellis was allowed to leave in free agency when he received a three-year, $9 million deal (with an additional $1.05 million in incentives) from the Cincinnati Bengals.
Inside linebacker Brandon Spikes may have worn out his welcome. He was put on injured reserve for the playoffs partially as a disciplinary measure. Rookie Jamie Collins emerged in his absence. Spikes' playing time had already been cut before Mayo's injury because of pass coverage deficiencies.
The Patriots could look to upgrade at tight end early in the draft because of Gronkowski's inability to stay healthy and Hernandez's incarceration. Defensive tackle could also be a draft priority because Wilfork and Kelly are both on the wrong side of 30.
Outlook: Even with some losses of key contributors to free agency, the Patriots should be Super Bowl contenders during the 2014 season if the injury bug doesn't bite them again. The young wide receivers should improve as second-year players and develop a better rapport with Brady.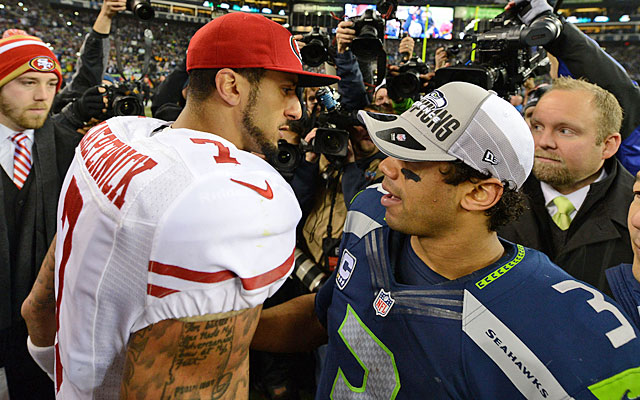 With three NFC Championship Game appearances and one Super Bowl trip in the past three seasons, the 49ers are starting to follow in the footsteps of the Philadelphia Eagles of the early 2000s. Those Eagles went to five NFC Championship Games and one Super Bowl in an eight-year span without winning a ring.
Salary cap: The 49ers have around $8.6 million of cap room before factoring in tenders for restricted free agents (Perrish Cox and Demarcus Dobbs) and exclusive rights players on expiring contracts (Michael Wilhoite).
Cornerback Carlos Rogers, 32, was a rumored cap casualty before Chris Culliver suffered a season-ending ACL tear in the preseason. Rogers has an $8,094,531 cap number for 2014. The 49ers will gain slightly more than $5.1 million of cap room by releasing him.
Linebackers Patrick Willis ($6.863 million cap number) and Ahmad Brooks ($7.5 million cap number) are candidates to restructure their contracts. The 49ers can gain up to $6.2 million of cap room if their deals are restructured.
Frank Gore's situation is worth watching even though he finished ninth in the NFL in rushing with 1,128 yards. Gore is scheduled to make $6.45 million next season, the last year of his contract, and turns 31 in May. Running backs in their 30s usually don't command such a high salary, especially on teams with good depth at the position.
It is unusual for running backs to sustain or improve their production in their 30s, especially if they have had a heavy workload. Gore is second among active players with 2,187 career rushing attempts and tied for 29th all-time. Although Gore is still performing at a high level, just 11 running backs have ever hit the 1,000-yard rushing mark at 31 years old.
Marcus Lattimore, who is essentially "redshirting" this season as a rookie because of a serious knee injury suffered in college, is the wild card. If the 49ers are comfortable that he is ready to take on a heavy workload, the 49ers might ask Gore to take a paycut.
Gore's situation could take a turn for the worse if he isn't sensitive to the marketplace for older running backs. Only five running backs, including potential cap casualty Chris Johnson, are scheduled to make more than Gore next season. Darren Sproles and Steven Jackson, who are both 30 years old, will be the highest-paid older running backs with salaries of $3.5 million and $3 million.
Free agency/draft: The 49ers have 10 unrestricted free agents, including wide receiver Anquan Boldin, strong safety Donte Whitner, center Jonathan Goodwin, kicker Phil Dawson and cornerbacks Tarell Brown and Eric Wright.
Boldin, acquired from the Baltimore Ravens for a 2013 sixth-round pick after he refused to take a $2 million paycut off of his $6 million salary, was invaluable because of Michael Crabtree's Achilles injury. The 33-year-old would like to remain with the 49ers. The three-year, $17.5 million deal Reggie Wayne signed with the Indianapolis Colts as a 32-year-old could be Boldin's salary benchmark.
Whitner might price himself out of San Francisco, just like Dashon Goldson did last year, considering that LaRon Landry signed a four-year, $24 million contract (including $14 million in guarantees) with the Colts in free agency this season. Craig Dahl, who signed a three-year, $5.25 million deal (worth a maximum of $7.5 million through incentives) in March, could be the contingency plan. Brown rejected an offer similar to the four-year, $14 million deal the 49ers gave Tramaine Brock in November. Wright is a much cheaper option.
Goodwin, 35, is contemplating retirement. He took a $1.2 million paycut during the offseason to avoid being released. The 49ers may look for his replacement in the draft even if he decides to play another season.
The 49ers are one of the most proactive teams in signing core players to long-term deals before the expiration of their rookie contracts. Quarterback Colin Kaepernick, guard Mike Iupati and Crabtree are entering their contract years.
Re-signing Kaepernick, scheduled to make $1,073,766 in 2014, should be the top priority. Although he needs to continue developing as a pocket passer, the going rate for a franchise quarterback starts at $18 million per year. The Chicago Bears recently signed Jay Cutler to a seven-year, $126 million deal (with $54 million guaranteed). If the 49ers aren't comfortable paying Kaepernick at this level, letting him play out his deal and franchising him in 2015 for over $17 million is an alternative.
Extending Iupati could be challenging if the 49ers attempt to stick with the traditional offensive line salary hierarchy. Typically, left tackle is the highest-paid position on a team's offensive line. Joe Staley signed a six-year, $40.7 million contract extension (with an additional $3 million in Pro Bowl base salary escalators) in 2009 before the third year of his five-year rookie contract. He has become a top-flight left tackle but his deal hasn't kept pace with the market despite the escalators. Andy Levitre signed a six-year, $46.8 million contract (includes $16 million guaranteed) with the Tennessee Titans during free agency to become the NFL's fourth highest-paid guard (by average yearly salary). His deal should be the salary floor for Iupati.
Linebacker Aldon Smith's four-year rookie contract also expires after the 2014 season. The 49ers have an option for a fifth year, which must be exercised by May 3, because he was a first-round pick (seventh overall in 2011). The fifth year is guaranteed for injury upon exercise. It becomes fully guaranteed if Smith is on the team's roster at the start of the 2015 league year. Smith's option year salary will be the transition tag number (average of the 10 highest salaries) at linebacker this year, which is expected to be around $9.6 million. The 49ers may take a wait-and-see approach before making a long-term commitment to Smith because of his off-field issues.
The 49ers have 12 picks in this year's draft before the awarding of compensatory picks, including five selections in the first three rounds. This gives the 49ers tremendous flexibility to move up or trade picks for future draft choices because it might be difficult for so many picks to make their team. Wide receiver, offensive- and defensive-line depth and cornerback are among their biggest draft needs.
Outlook: The 49ers should have an extended window of opportunity as Super Bowl contenders despite playing in the NFL's toughest division. The Arizona Cardinals missed the playoffs even though they had a 10-6 record. The St. Louis Rams brought up the rear of the NFC West at 7-9 but have a lot of good, young talent and own the second overall pick in this year's draft, which they are looking to turn into more picks by trading down.
---
Joel Corry is a former sports agent who helped found Premier Sports & Entertainment, a sports management firm that represents professional athletes and coaches. Before his tenure at Premier, Joel worked for Management Plus Enterprises, which represented Shaquille O'Neal, Hakeem Olajuwon and Ronnie Lott.
You can follow him on twitter: @corryjoel
You can email him at jccorry@gmail.com
The Vikings become the first team to play in a Super Bowl held in their home stadium

Belichick was predictably mum in regards to Brady's status

R.J. White, who nearly won the Las Vegas SuperContest, locks in his pick for the NFC Championship...
Everything you need to know about the AFC and NFC title games

The Patriots are looking to win back-to-back Super Bowls but will have to take out the surprising...

Gronk is one of the toughest players to defend in the NFL, so how will the Jaguars handle...