All-Prisco Team: Manning (duh!), Sherman and surprises along way
Peyton Manning and Richard Sherman dominate Super Bowl headlines and headline the All-Prisco Team. But Four Browns? The best at each position make it, regardless of team performance.
If you simply glanced at my All-­Pro team below, you'd think the Cleveland Browns were playing in the Super Bowl. They, of course, didn't come close.
That's what makes my All­-Pro team different than most. I reward players for playing well, not for being on good teams. That's why there are four Browns on my All­Pro team, three of them on offense.
If you ever want a lesson on the value of the quarterback position, take a look at the Cleveland offense. I have three All-­Pros from that unit: Left tackle Joe Thomas, center Alex Mack and receiver Josh Gordon. Yet they finished ranked 18th in total offense.
That should also say a lot about this team. It doesn't matter who you play for, what your team's record was, or any of that stuff. This team is about performance.
A couple of other notes:
• I picked right and left tackles and right and left guards. The real All-­Pro teams do no designate. That's why all left tackles make the team. That's not fair. The positions are different.
• I have 12 defensive players because there some teams play a 3­4, others a 4­3. It's hard to separate the two. So for this team, I picked four linebackers to go with four defensive linemen. Hey, it's my team.
• The easiest pick by far was Peyton Manning at quarterback. Of course, you knew that.
Offense
QB­­ Peyton Manning, Broncos: He set a new standard for passing this season, setting marks for yards and passing touchdowns. Hard to believe he is 37.
RB­­ LeSean McCoy, Eagles: He led the league in rushing to earn his spot on the team. He is also a big factor in the passing game.
FB­­ Mike Tolbert, Panthers: He is sledgehammer as a lead blocker, but he can also run it when need be and can catch the football.
WR­­­ Josh Gordon, Browns: This second­-year player averaged 18.9 per catch with bad quarterbacks. Can you imagine if he had good ones?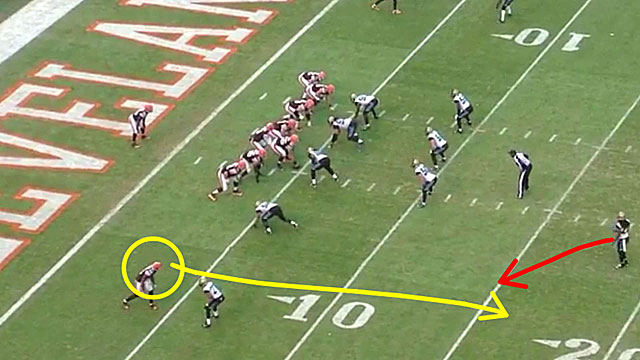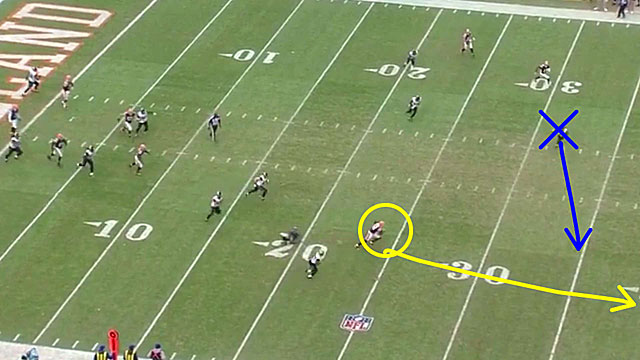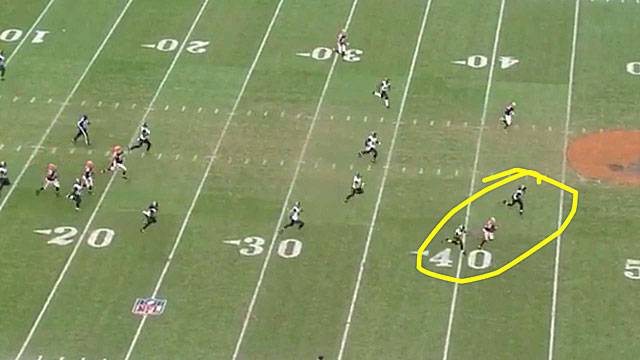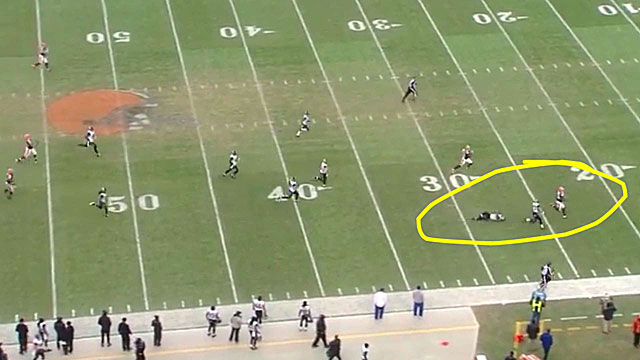 WR­­ Calvin Johnson, Lions: He averaged 17.6 per catch and had 14 touchdowns. How do you stop him?
TE­­ Jimmy Graham, Saints: Forget his showing against Seattle. He was the NFL's best tight end and had to fight through injuries.
LT­­ Joe Thomas, Browns: He had one of his best seasons in 2013 while a lot of other left tackles had down seasons or were injured.
LG­­ Evan Mathis, Eagles: He didn't get voted to the Pro Bowl ­­ he was named as a replacement ­­ but he deserves to be the left guard on all All­-Pro teams. He was really good this season.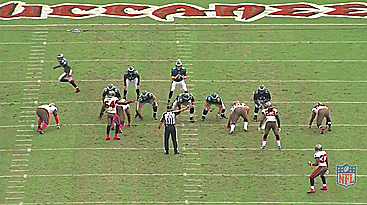 C­ Alex Mack, Browns: This free­-agent-­to­-be is about to become a very rich man. He is good in the run game and does a nice job in pass protection.
RG­­ Larry Warford, Lions: As a rookie, he was dominant on the right side of the Lions' line. He has a chance to be truly special.
RT­­ Phil Loadholt, Vikings: He is a big reason why Adrian Peterson runs so well for the Vikings despite no passing game. Edges out Denver's Orlando Franklin.
K­­ Matt Prater, Broncos: He was special kicking field goals and of course led the league in touchbacks on kickoffs.
Defense
E­­ J.J. Watt, Texans: He remained a dominant player despite his numbers being down.
T­­ Gerald McCoy, Bucs: This third­-year player was the best inside player in the league. He is quick and athletic and is tough to block.
T­­ Ndamukong Suh, Lions: Forget the sideshow, he's a heck of a football player. He and McCoy are a heck of a 2010 draft class for tackles.
E­­ Robert Quinn, Rams: He had 19 sacks and a ton of pressures. It's scary how good he could be in the coming years.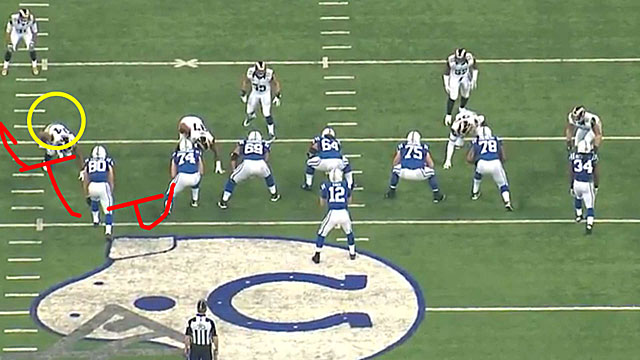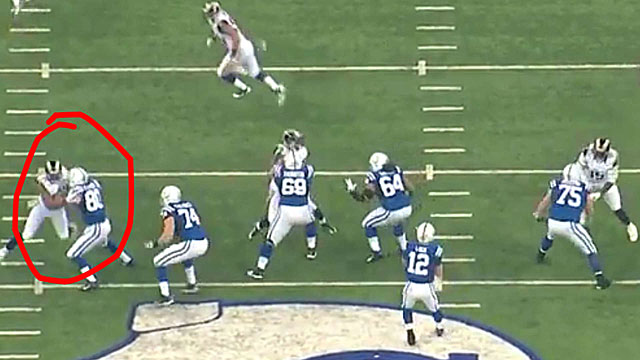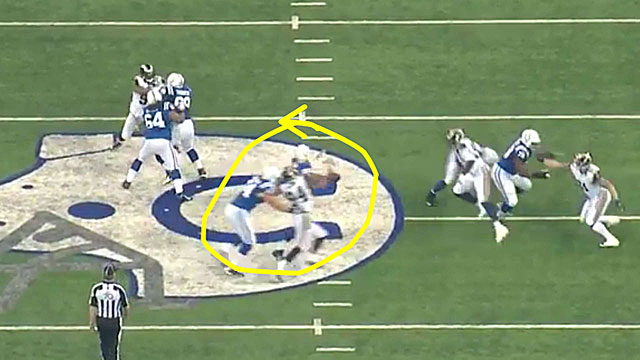 OLB­­ Lavonte David, Bucs: It's a shame he isn't going to the Pro Bowl. He can cover and tackle. He is the only linebacker with at least five sacks and five interceptions.
ILB­­ Luke Kuechly, Panthers: This tackling machine was a big reason why the Panthers won the NFC West. He is also good against the pass.
ILB NaVorro Bowman, 49ers: He is the elite linebacker on the 49ers now, passing Patrick Willis. He is much better in coverage than Willis. It's a shame he suffered the torn ACL in the NFC Championship Game.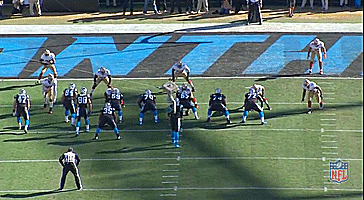 OLB­­ Robert Mathis, Colts: He led the NFL in sacks with 19 1/2 and showed that he can get it done without Dwight Freeney.
CB Richard Sherman, Seahawks: Yes, he talks a big game. And, yes, he holds a lot. But he gets away with a lot of it and he's one of the best cover players in the league, leading the league with eight interceptions.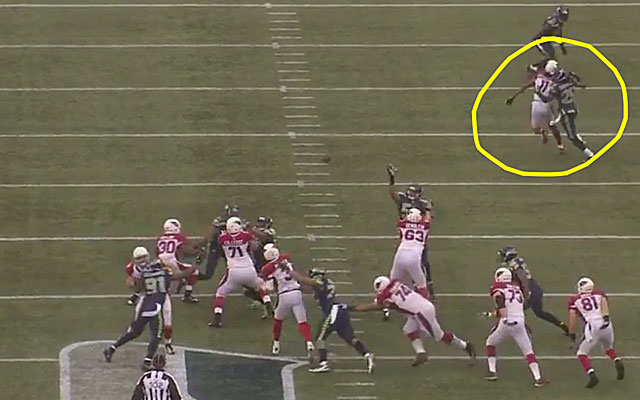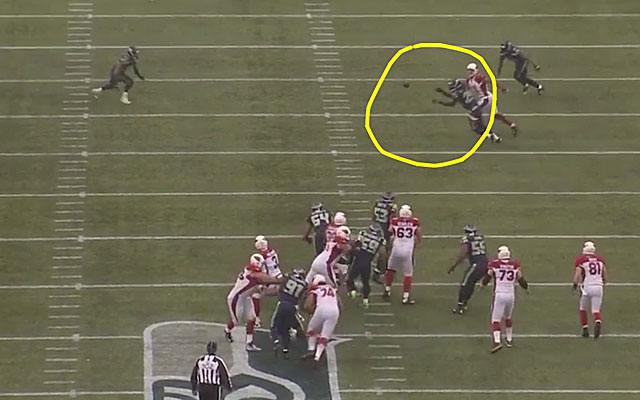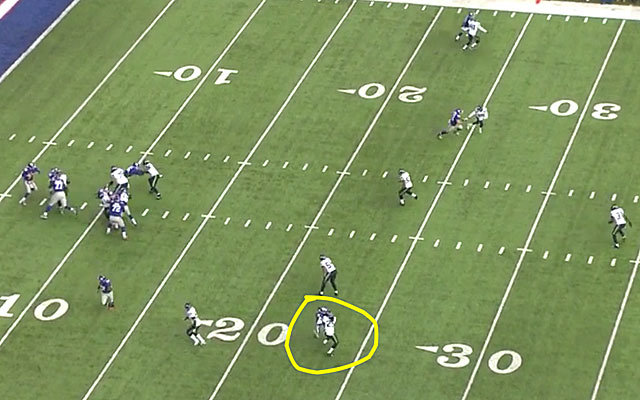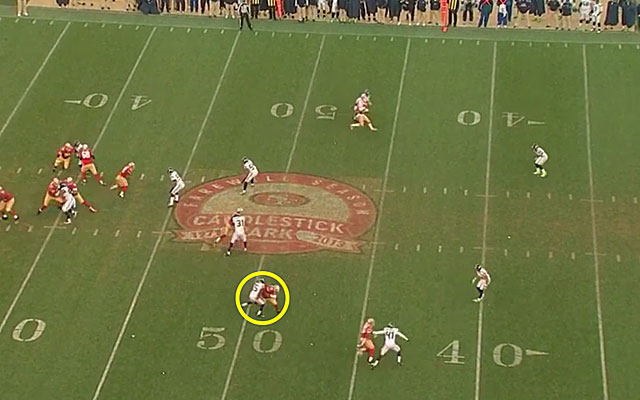 CB­ Patrick Peterson, Cardinals: He is a big corner who excels playing man­to­man coverage. He will be a Pro Bowl player for a long time.
FS ­­Earl Thomas, Seahawks: He is the prototype free safety, a guy who can run and tackle. He has the range you need in a free safety and had five interceptions this season.
SS­ T.J. Ward, Browns: He is especially good in the run game and has improved in coverage. He is an unrestricted free agent this spring too.
P­­ Brandon Fields, Dolphins: He was second in net yards, tops in average and had 33 inside punts inside the 20.
Specialists
KR ­­ -- Cordarrelle Patterson, WR, Vikings: The rookie averaged 32.4 per kickoff return and took two back for scores.
Coverage -- Jeremy Lane, Seahawks: He's played some nickel corner this season, but he excels on special teams.
Breaking down why the underdogs are very dangerous against the Patriots

All of the information you need to know about the 2018 Super Bowl

Here's all the details you need to know on watching Super Bowl LII between the Patriots and...
No one wants to give the Eagles any respect

Here's a look at the NFL's entire postseason schedule for 2018

Here's everything you need to know about Super Bowl LII