Arizona Cardinals Twitter not amused with NFL Network
The Seattle Seahawks are not unbeatable at home. The Arizona Cardinals would just like to make sure everyone knows that.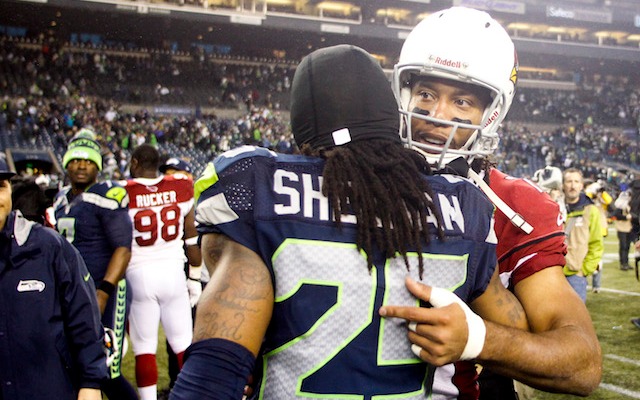 The Seattle Seahawks have looked pretty unbeatable at home this season, including on Saturday, when Seattle beat New Orleans 23-15 to advance to the NFC Championship game. 
The Seahawks win over the Saints prompted the NFL Network to send out a tweet asking, "Are the Seahawks...Unbeatable at home?" 
The answer is no and a certain NFL team in Arizona decided to let the NFL Network know that the answer is no. 
No. RT @nflnetwork: Are the Seahawks...Unbeatable at home? pic.twitter.com/tG24uzaj8M

— Arizona Cardinals (@AZCardinals) January 12, 2014
It was less than a month ago when the Cardinals went into Seattle and beat the Seahawks 17-10, despite the fact that Arizona quarterback Carson Palmer threw four interceptions. The NFL Network's next tweet should probably read, "The Seahawks are almost unbeatable at home" because the Seahawks really are almost unbeatable at home. 
Since the beginning of the 2012 season, the Seahawks are 16-1 at home, including Saturday's win over the Saints. The only loss in that 17-game span was December's loss to the Cardinals.  
Carolina will not be allowed to conduct an internal investigation

The longtime Bengals coach and the team are planning to part ways after the season ends

Stephen Oh has his finger on the pulse of Bill Belichick's team and just locked in a pick for...
Everything you need to know heading into Week 15 is right here

Haden has been out since Week 10 with a fractured fibula

There's also the possibility Goodell steps aside early if his potential successor is progressing...