Arrest warrant issued for Darren Sharper in New Orleans rape case
New Orleans police has issued an arrest warrant for former Saints safety Darren Sharper on two counts of aggravated rape.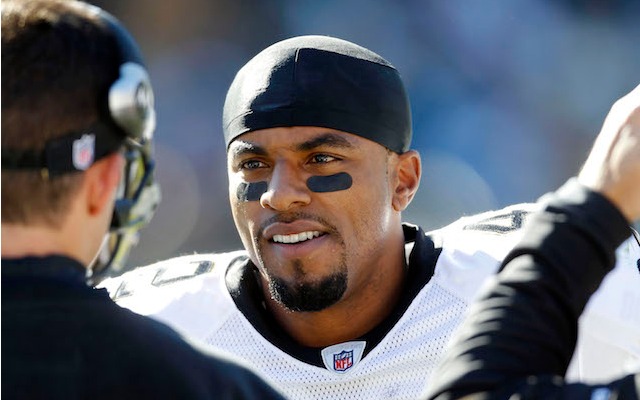 New Orleans police announced on Thursday that an arrest warrant has been issued for former NFL safety Darren Sharper. Sharper and an accomplice are wanted on two counts of aggravated rape, a police spokeswoman told the New Orleans Times-Picayune.
The warrant comes one week after Sharper was in court Los Angeles, where he entered a plea of not guilty to a felony charge of drugging and raping two women. Sharper was also charged with four counts of furnishing a controlled substance and one count of possession of a controlled substance
During that hearing, Sharper's bail was also raised from $200,000 to $1 million, according to USA Today. The prosecution had requested that Sharper's bail be raised to as high as $10 million.
Sharper has been accused of raping at least eight women in five different states. The Los Angeles case and the New Orleans case are the only ones so far where he's facing charges. However, Sharper's also under investigation in Arizona, Nevada and Florida. 
The 38-year-old former safety is currently under a judge's orders to remain in Los Angeles. At Sharper's Feb. 20 court hearing, the judge set several bail terms, including one that requires Sharper to stay in Los Angeles County. Sharper also isn't allowed to go to clubs or talk to any women he met after the first alleged rape occurred in Los Angeles on Oct. 30, 2013.
Sharper's attorneys have maintained his innocence, "All of these were consensual contact between Mr. Sharper and women who wanted to be in his company, who voluntarily ingested alcohol and drugs in many cases," Sharper's lawyer, Leonard Levine, told the judge at the Feb. 20 hearing. 
If convicted on either aggravated rape charge in New Orleans, Sharper will likely be spending the rest of his life in prison. According to the statement issued by New Orleans police, an aggravated rape conviction can carry a potential life sentence of hard labor.
The 32-year-old running back is done for the year

Brandon Williams was involved in a scary situation in the first half against Denver

The Broncos are turning back to Osweiler after an injury to Siemian
The Cowboys legend admits he's not on 'great' terms with the Cowboys suspended running bac...

Here's the latest information on injured Steelers linebacker Ryan Shazier

The Titans quarterback has had a frustrating season but maintains that's not an excuse for...