Bears first-round pick Kyle Fuller out for game after ankle injury
Kyle Fuller, the 14th overall pick in the 2014 draft, will miss the rest of Bears game against the Jaguars after injuring his ankle on the opening kickoff.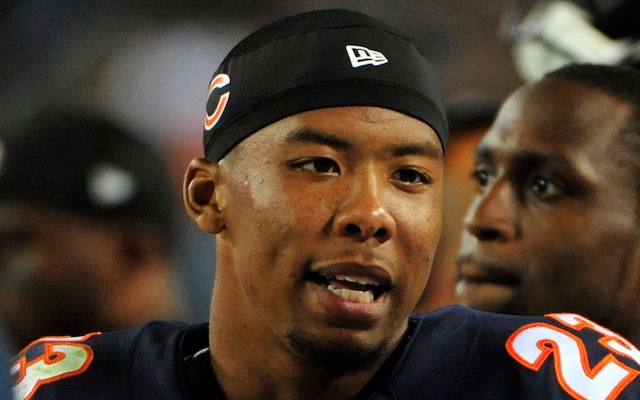 More NFL: Photos |  Videos & GIFs |  Training Camp updates | Manziel watch
Kyle Fuller's night ended almost before it started. The Chicago Bears rookie injured his right ankle on the opening kickoff against Jacksonville on Thursday. The Bears have announced that Fuller will not return to the game. 
After being taken off the field, Fuller was up and moving around on the sideline and didn't appear to be seriously injured. Since it's only the preseason though, the Bears are likely just being cautious with the 14th overall pick in the 2014 NFL Draft. 
Fuller has had a solid training camp so far, Bears receiver Alshon Jeffery has even gone on the record saying that Fuller's going 'to be a star in this league.' However, from a national standpoint, Fuller's probably still mostly known as the guy who sparked the fight that led to the brief suspension of Martellus Bennett. 
If Thomas is right, that means it's bad news for DeShone Kizer's chances of starting early

The NFLPA denied the accusation and fired right back at the league

The Raiders bangwagon continues to take on passengers ahead of the 2017 season
Madden season is almost here again. Here's everything you need to know.

The Rams' No. 1 pick is anything but fazed after taking his lumps during a brutal rookie s...

Breaux, who emerged as the Saints' No. 1 cornerback during the 2015 season, could miss 4-6...