Bears WR Alshon Jeffery makes amazing 25-yard TD catch
At the end of the half against the Cowboys, Bears quarterback Josh McCown threw a 25-yard prayer into the end zone that Alshon Jeffery somehow managed to catch.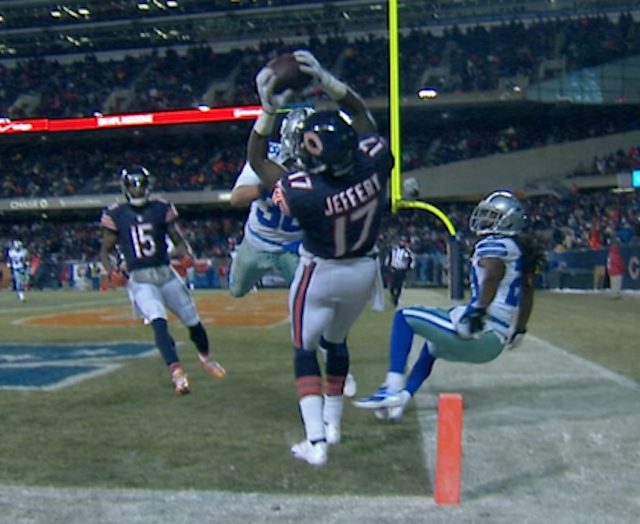 With under 20 seconds to go until halftime at Soldier Field and Chicago sitting at the Cowboys 25-yard line, it looked like the Bears were going to have to settle for a field goal to end the half. However, quarterback Josh McCown had a better idea, why not throw the ball up for grabs in the end zone to Alshon Jeffery?
That's exactly what McCown did and as you can see below, Jeffery somehow made the catch in the corner of the end zone despite the fact that he was being double-teamed by the Cowboys secondary.
Jeffrey finished the first half with five catches for 84-yards and a touchdown. 
(Wink of the CBS Eye to BuzzFeed Sports)
Smith is facing up to seven years in prison if convicted

Plus everything else you need to know about Week 2 of the 2017 NFL preseason

This is why being a rookie in the NFL isn't fun
The Raiders running back went Beast Mode on reporters

Elway tried his best to emphasize how complicated the situation is

The executive director NFLPA has an ugly prediction for the future of the NFL