Bengals owner Mike Brown treated for medical incident in Arizona
Bengals owner Mike Brown won't attend the team's game in Arizona on Sunday after having a 'minor medical incident.'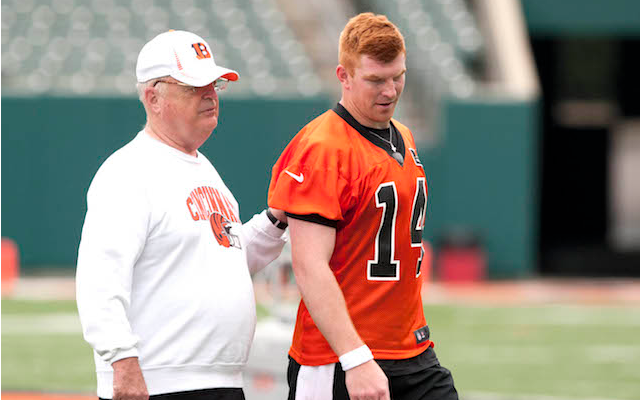 Bengals owner Mike Brown won't attend the team's game against Arizona on Sunday after suffering a minor medical incident. 
In a statement, the Bengals didn't specify what the incident was, but the team did say that Brown will be flying back to Cincinnati immediately. 
The 79-year-old has been the team's owner since his father, football legend Paul Brown, passed away on Aug. 5, 1991. Besides being the Bengals owner, Mike Brown also serves as the team's president and general manager. 
Plus the Eagles' formula for winning late, the AFC playoff mish mash and a budding young Vikings...

Here are the Week 11 grades for every team that played Sunday

The Eagles move to 9-1 after beating the Cowboys by four touchdowns
Peterman threw five interceptions in the first half before getting yanked

The Vikings' coach addresses the team's cloudy quarterback situation after their eighth win...

Green Bay could have brought in a veteran quarterback but decided to stick with Hundley