Bernie Kosar complained about his offensive line during sobriety test
Bernie Kosar couldn't stand on one leg during his DUI arrest because he has bad ankles thanks to an offensive line that 'couldn't block' for him during his 12-year NFL career.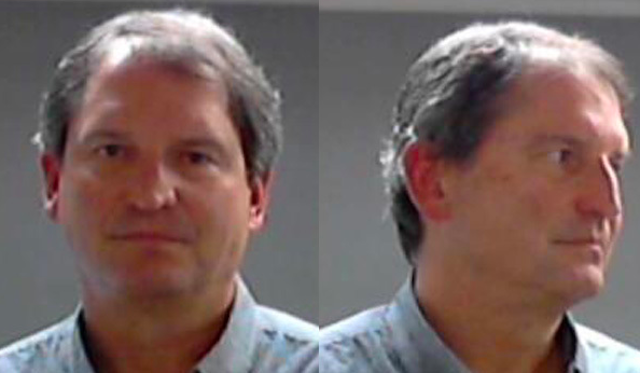 It might be Bernie Kosar's fault that he was arrested for DUI on Sunday, but it's not his fault he was unable to perform some of the the sobriety tests. In the police report from Kosar's arrest, the former Cleveland Browns quarterback blamed his former offensive line.
The officer asked Kosar if he had any physical problems that would prevent him from doing standard sobriety tests such as standing on one-leg or a walk-and-turn. Kosar told the officer that he did have some physical problems, specifically, he told the officer that he had a lot of surgeries on his knees and ankles because his line couldn't block. Kosar was an NFL quarterback from 1985-1996. 
According to the police report, Kosar also had some trouble with the alphabet. The officer asked Kosar to recite the alphabet beginning at 'E' and ending at 'W.' Kosar made it three letters before he slipped up, telling the officer, "E, F, G, P, L, M, N, O, Q..."
This all happened after Kosar handed the officer two credit cards when he was asked for his ID. Kosar also refused a breathalyzer test, according to the police report. 
Kosar had been pulled over for going 75 mph in a 50 mph zone at approximately 2:40 a.m. ET on Sunday. The 49-year-old has pleaded not guilty to the DUI charge, his next court appearance is scheduled for Dec. 9. 
Wondering which NFL team are going to win in Week 3? You came to the right place

Carl Johnson, the NFL's former VP of officiating, is facing domestic violence allegations in...

The Falcons look like a team capable of repeating as NFC champions and returning to the Super...
After two consecutive weeks of ineptitude on offense, Giants fans are already sick of Ben...

Our computer model simulated every Week 3 NFL game 10,000 times with very surprising resul...

Without Nelson, the Packers' offense struggled in a loss to the Falcons