Better-Than players: Bills' surprise Week 1 starting QB Tuel leads list
Who is Jeff Tuel? The Bills' starting QB for Week 1 was undrafted out of Washington State and is one of 20 on our 2013 Better-Than list.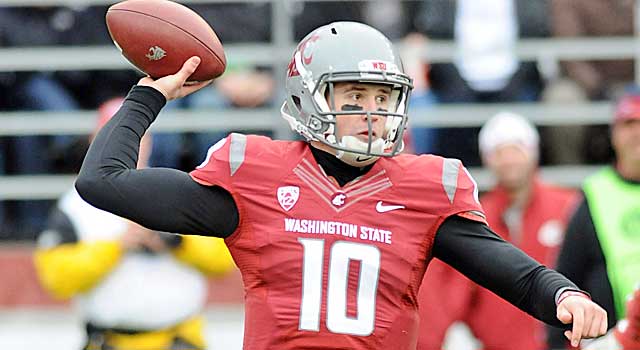 With Jeff Tuel set to start at quarterback for the Buffalo Bills in the opener against the Patriots, it means for the first time since the modern-era draft (1967) an undrafted rookie will a regular-season opener in his first season.
That is simply amazing, and has many asking the same question: Who is hell is Jeff Tuel?
Tuel played at Washington State where he showed off some NFL skills, but also was benched at times after starting five games as a freshman, had a laundry list of injuries, played behind a bad offensive line and was 5-22 as a starter.
While watching the Pac-12 as an Arizona State alum, he always intrigued me. After the 2012 season, which included watching him lead the Cougars to an upset of Washington, I took a closer look and liked what I saw. That's why I put him on my Better-Than team before the April draft. That team was made up of players I think will be better than the scouts do.
I've put together the team for years here, with some good and some bad, but it's always fun to look back and see how the players are doing. With Tuel set to start for the Bills, even if it is because of injuries, I thought it a good time to see where my 2013 Better-Than players stand heading into the final preseason game.
It starts with Tuel, but he is not alone in his success. Of the other 20 players, it appears just a couple are in danger of being cut and several will start. That's not bad considering there isn't a first-round pick in the group.
Here's a look at how they are doing.
49ers DE Cornellius Carradine: He is on the non-football injury list as he recovers from a torn ACL suffered late last season at Florida State. The 49ers expect him back at some point this season.
49ers LB Corey Lemonier: The 49ers traded up to get him in the third round and he's had a good preseason as he makes the move to a 3-4 rush linebacker from defensive end. Lemonier will be a nice backup to Aldon Smith and Ahmad Brooks, deepening a linebacker unit that is already top notch.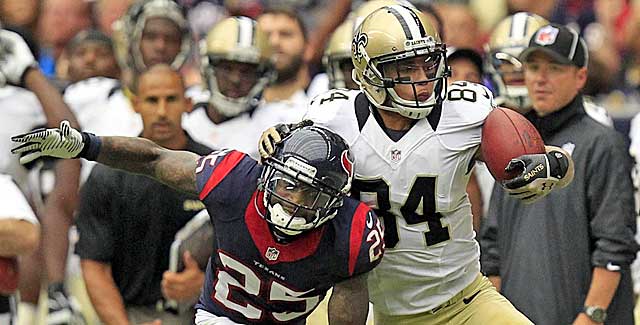 Saints WR Kenny Stills: This fifth-round pick from Oklahoma has been really good so far for the Saints, a team that loves to throw the football. He has five catches and is averaging 17.2 yards per reception. He also has a touchdown.
Packers RB Johnathan Franklin: The third-round pick out of UCLA will be used as a change-of-pace back to Eddie Lacy. He has 13 carries for 24 yards and hasn't done much to impress. He just doesn't seem to have the same burst he had in college. Maybe he's thinking too much.
Buccaneers DT Akeem Spence: The fourth-round pick out of Illinois already is starting. The team raves about his strength and power. He had two tackles for losses last week against the Dolphins.
Steelers CB Terry Hawthorne: He missed time early in camp because of a knee injury and has been forced to play catch-up. A fifth-round pick out of Illinois, he likely will earn a roster spot.
Cowboys LB Brandon Magee: This undrafted linebacker flashed in his second preseason game, but suffered a concussion and missed last week's game. He has speed and athletic ability and has a chance to stick.
Dolphins LB Michael Clay: This undrafted linebacker from Oregon was cut on Tuesday. He could still end up on the practice squad.
Bills WR Marquise Goodwin: This former Olympic sprinter showed off his speed on a 107-yard kickoff return against the Colts. He has also done some good things in camp as a receiver and could push for time there. How does his speed last until the third round in this era?
Rams WR Stedman Bailey: The third-round pick out of West Virginia has done a nice job. He is a polished route runner who seems to be coming on after a slow start.
Chiefs TE Travis Kelce: He had an impressive start, but has only one catch for 17 yards this preseason after missing last week's game (bruised knee). The second-round pick could be more of a factor because starter Tony Moeaki went down last week (fractured shoulder).
Seahawks DT Jordan Hill: He was doing a good job, and would have been in the opening-day rotation, but he suffered a partially torn biceps muscle. He is expected to miss 3-6 weeks.
Titans C Brian Schwenke: This fourth-round pick from Cal was expected to push for the starting center spot, but he missed too much time with a hamstring injury that set him back. Rob Turner is expected to open as the starter.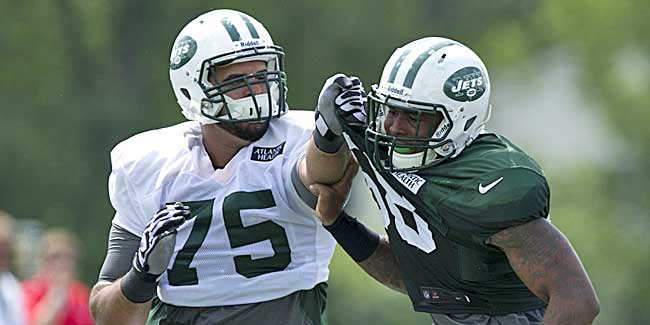 Jets T/G Oday Aboushi: He is battling to be the team's swing tackle, or top backup. He has done some good things, but he is in a battle. The fifth-round pick from Virginia has a chance.
Cowboys WR Terrance Williams: The third-round pick from Baylor is expected to be the Cowboys' third receiver to go with Dez Bryant and Miles Austin. He has two catches in the preseason, but has impressed in practice. Missed one game because of a concussion.
Raiders T Menelik Watson: With Jared Veldeer out (biceps) and Alex Barron struggling, Watson will open as the starting left tackle. He has never played left tackle. This second-round pick from Florida State is still learning, but has great athletic ability and should develop into a quality player.
Lions DE Devin Taylor: He has had an impressive summer for the Lions since the pads went on. At South Carolina, he played in the shadows of Melvin Ingram and Jadaveon Clowney. But this fourth-rounder has pass-rush skills. At 6-foot-7, he the frame to get bigger and also has the ability to knock down passes.
Patriots WR Josh Boyce: This fourth-round pick from TCU is in a battle with Aaron Dobson and Kenbrell Thompkins, two more rookies, for playing time. He has five catches in the preseason.
Falcons TE Levine Toilolo: He received a lot of reps because Tony Gonzalez was home spending time with his family in the early part of camp. That's important because Toilolo missed a lot of offseason time because of Stanford's late graduation. He has already impressed with his blocking.
Eagles NT Bennie Logan: He was the captain of the Better-Than team, the guy I highlighted, and he has lived up to the hype. The third-round pick out of LSU could be in line to eventually start.
The Vikings, led by Case Keenum, are one of the NFL's best teams

The Vikings' pass rusher revealed the latest addition to the family after sacking Matthew...

It's time to hook up that jersey of your favorite NBA player with some Black Friday deals
A Dallas Cowboys Salute to Service thermal pullover makes for the best early Black Friday...

It's time to hook up that jersey shirt of your favorite NFL player with some Black Friday...

Our computer model simulated every Week 12 NFL game 10,000 times with very surprising resu...