Bill Belichick loves Christmas carols
Bill Belichick really loves Christmas carols. It's probably the best surprise of the holiday season.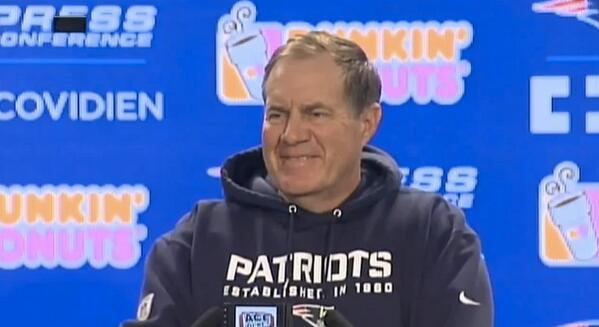 You already know how I feel about Bill Belichick news conferences. (Spoiler: I love them.) So obviously I'm digging any video that involves the Patriots head coach being asked about Christmas carols, especially when he replies in a sly, semi-happy fashion.
That happened and the good folks at Fox Sports happened to rip it off and plug it on YouTube for our collective glory. Enjoy:
Nobody will mistake Joe Looney for his star teammates

Osweiler is being benched in favor of DeShone Kizer

Madden season is almost here again. Here's everything you need to know.
Rob Gronkowski, in an attempt to stay healthy, is turning over a new leaf in 2017

Cyrus Mehri says players have gone backward under Smith's leadership

Preseason Week 3 is go time -- jobs are won and depth charts are solidified