Bills OL Eric Wood blames ESPN for Michael Sam's lack of offers
Bills offensive lineman Eric Wood says it's ESPN's fault that teams are avoiding Michael Sam.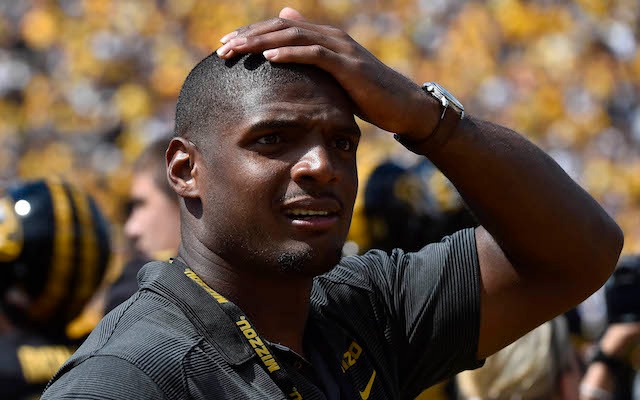 The free agent market hasn't been too kind to Michael Sam so far. The former Rams defensive end was cut by St. Louis on Saturday and has yet to sign with another team. 
Bills offensive lineman Eric Wood has a theory on why no one has signed Sam yet and his theory is that it's ESPN's fault. 
@RossTuckerNFL blame that on espn. No one wants the distraction

— Eric Wood (@EWood70) August 31, 2014
ESPN made headlines in late August when it reported on Michael Sam's showering habits. The network eventually apologized, but that did nothing to calm Rams coach Jeff Fisher. Fisher was furious with the report, he even called ESPN unethical.
As for Sam, if he can't find an NFL team to sign with, he can always head to Canada. According to NFL.com, the Montreal Alouettes have reached out to Sam, but have yet to hear back. The Alouettes are the only CFL team Sam could sign with because they own his Canadian football rights. 
The Titans are getting ready to unveil a uniform that won't be 'anything close' to any other...

The NFL announced on Friday that 32 compensatory draft picks have been awarded to 15 teams
Jonathan Martin's old high school was forced to close on Friday after he appeared to threaten...

It doesn't look like the Jaguars will be making any front office changes anytime soon

The Buccaneers quarterback received a citation after causing a car wreck February 13