Bon Jovi tells Buffalo: I won't let you down
Bon Jovi and the ownership group he heads is trying to do damage control in Buffalo.
• 1 min read
More NFL: Photos |  Videos & GIFs |  Training Camp updates | Manziel
With the rumblings that, despite a stadium lease that mandates the Bills stay in Buffalo through at least the 2019 season, a prospective ownership group led by Jon Bon Jovi was reportedly checking out potential stadium sites in Toronto recently.
That led Andre Reed to say some not nice things about Bon Jovi's lead singer, and a number of signs at the Pro Football Hall of Fame induction ceremony offered their negative opinions about his potential acquisition.
Thus, Bon Jovi made an appeal to the people of Buffalo on Sunday, writing to the Buffalo News that he wants to keep the franchise in western New York.
"I know how much the Bills mean to the people of this region," Bon Jovi wrote. "So I want you to hear this from me: I'm not risking it all to let you down.
"If we are given the chance to be the next owners of the Buffalo Bills, I promise you that we will bring the same passion that you do every Sunday, every day."
Bon Jovi heads an ownership group that also includes the Toronto-based Rogers Family and Larry Tanenbaum, chairman of the Maple Leaf Sports & Entertainment. Bon Jovi, in this setup, would own 1/3 of the team, and his group was one of three that officially have put in bids to buy the Bills.
"My family and I are prepared to make this life-changing commitment to be part of the Bills," Bon Jovi wrote. "This is not a hobby or an acquisition. Building a winner on and off the field will be job one and I intend to spend as much time on the ground in Buffalo as needed to accomplish that goal ... Our objective is simple: to carry on the legacy of Ralph Wilson and make the Bills successful in Buffalo."
So with this, everything is cool now, I assume. Er ...
After a few hours of feedback on the Bon Jovi letter, I can sum up the near-unanimous reaction thusly: "Nice try. Now beat it."

— Tim Graham (@ByTimGraham) August 3, 2014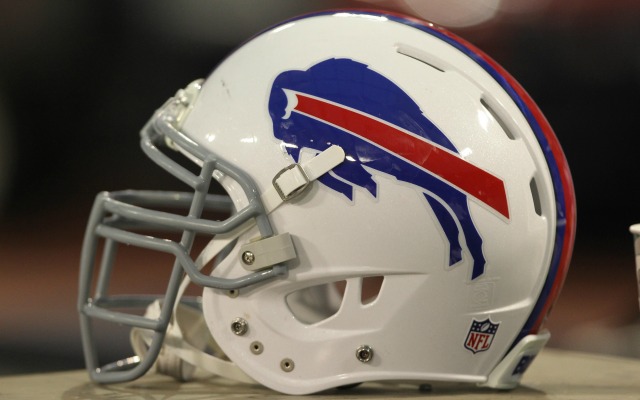 The top would-be free agent wide receiver is officially off the market

A billionaire owner of the Pittsburgh Steelers is hoping to buy the Carolina Panthers

The crop of free agent offensive linemen just got better
Laurent Duvernay-Tardif might have just made one of the most unique jersey requests in NFL...

The new Raiders coach offered some details on what he wants from Marshawn Lynch

The mystery is over, we finally know what baby Sienna looks like