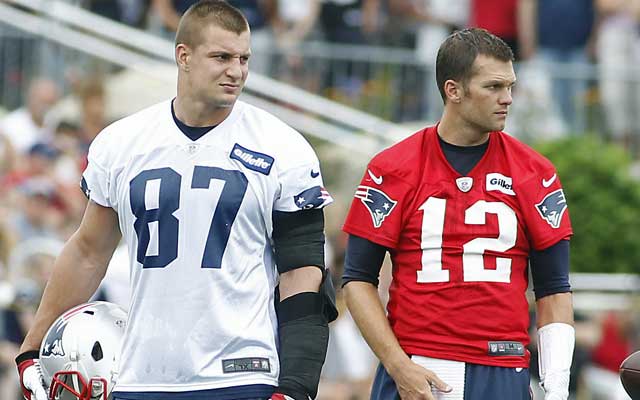 When asked in the offseason about how much longer he'd want to play, 37-year-old Patriots quarterback Tom Brady answered that by countering the notion that older quarterbacks can't maintain their high level of play performance.
"You know, you don't have to suck when you get older," he said at the time. "It's hard to explain this to people, but the commitment I make, in terms of keeping my body in shape and my nutrition right, should make me healthy. I feel better today than when I was 25, and I know that's hard for people to believe, but I do. I work at it. Basically, I work all offseason to prepare my body to not get hurt."
Asked some variation of that question this week, Brady gave an even more pointed answer.
"When I suck, I'll retire," Brady told WEEI radio, via the Boston Herald. "I don't plan on sucking for a long time."
And though Brady has been better in his 30s than in his 20s, CBSSports.com's Ryan Wilson researched the numbers and then called last year's performance "decidedly mediocre."
That probably doesn't bother Brady, though.
"I've had a lot of people over the years tell me the things I couldn't do, and I think that's always been great motivation for me to go out there and accomplish things that I think I can do," he said. "Hopefully, it's to continue to play at a high level for a really long period of time."