Brandon Boykin: Chip Kelly not racist, but has trouble relating to players
Brandon Boykin clarified that he doesn't feel Kelly is racist, but that he has trouble relating to players.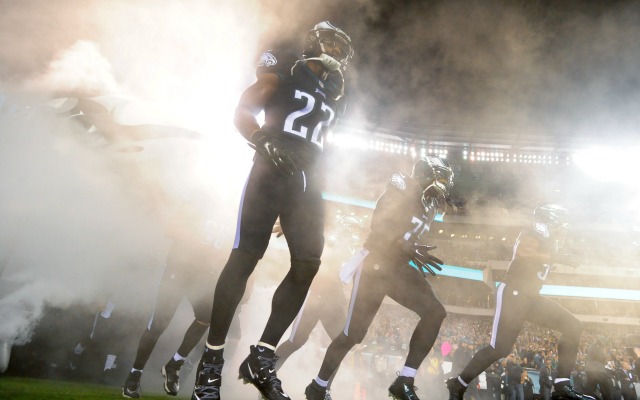 New Pittsburgh Steelers corner Brandon Boykin clarified his remarks about Chip Kelly on Sunday after sending a text message Saturday saying that Kelly is "uncomfortable around grown men of our culture." 
Boykin, who was traded to the Pittsburgh Steelers on Saturday in exchange for a conditional fifth-round draft choice, sent a text message to Comcast SportsNet in which he stated that Kelly "can't relate and that makes him uncomfortable. He likes total control of everything, and he don't like to be uncomfortable."
Boykin added: "Players excel when you let them naturally be who they are, and in my experience that hasn't been important to him, but you guys have heard this before me."
On Sunday, Boykin clarified his comments to Jeremy Fowler of ESPN.
Directly from Boykin - Doesn't feel Chip a racist, feels he doesn't relate to players (hard to talk to), that's why players are speaking out

— Jeremy Fowler (@JFowlerESPN) August 2, 2015
Boykin is not the first former Eagle to allude to Kelly having issues with black players. Running back LeSean McCoy, who was traded to the Buffalo Bills for linebacker Kiko Alonso back in March, had this to say of Kelly when speaking with the media in May:
You told The Philadelphia Inquirer in April that Chip doesn't "like or respect stars." What was the problem with you and Chip, and how did that relationship end?

The relationship was never really great. I feel like I always respected him as a coach. I think that's the way he runs his team. He wants the full control. You see how fast he got rid of all the good players. Especially all the good black players. He got rid of them the fastest. That's the truth. There's a reason. ... It's hard to explain with him. But there's a reason he got rid of all the black players -- the good ones -- like that. [Editor's note: The Eagles declined to comment on McCoy's statements.]

How many other players have shared that thought with you?

Oh, man. People have heard it. I mean ... Stephen A. Smith has talked about it. Other players have talked about it. But that's one of the things where you don't even care no more. I'm on a new team, ready to play. So it's nothing to do with Chip. I have no hatred toward him, nothing to say negative about him. When he got [to Philadelphia], I didn't know what to expect. When he let DeSean go last year, I was like: "C'mon. DeSean Jackson?" So it is what it is.
In March, former Eagle Tra Thomas, who did not play for Kelly but served as an offensive line assistant the last two seasons, said of Kelly's roster moves, "One of the things that you're seeing right now, and these are the things that you have heard from the locker room from different players is that ... they feel like there is a hint of racism."
At the time of McCoy's allegations, here's what we wrote about the assertion that race was motivating Kelly's moves:
It's impossible to know from the outside whether there's any truth to these accusations. We're not in Philadelphia's locker room to see what's happening. But we will note that five of Philadelphia's six picks in last weekend's NFL Draft are black players, as are the two running backs signed to replace McCoy -- DeMarco Murray and Ryan Mathews (Mathews is half-caucasian) -- and fellow free agent signings Byron Maxwell, Walter Thurmond, Miles Austin (half-caucasian), Seyi Ajirotutu and E.J. Biggers.
A common thread with the players Kelly has moved on from during his time with the Eagles does seems to be that he has had difficulty getting along with many of them. McCoy and Kelly famously did not have a good relationship, and Boykin agitated for a larger role in the defense than he was given, speaking out multiple times in the media. Both were subsequently traded.
It's clear Kelly and Boykin did not see eye to eye on what the cornerback's role should be. Kelly tends to have very strict attributes he looks for in players and does not stray from them, even if a player who falls outside those attributes performs well (which Boykin certainly did; he was arguably the team's best defensive back the last two seasons).
Kelly likes tall wide receivers and cornerbacks, so even though DeSean Jackson, Jeremy Maclin and Boykin were good players for the Eagles, they did not fit his vision for players at those positions and thus are no longer on the team. He wants his running backs to get north and south quickly rather than moving and shaking in the backfield, so he moved on from McCoy and signed Murray and Matthews, who are runners more in the one-cut-and-go style Kelly prefers.
Stilll, the perception that Kelly's personnel moves are race-related could impact future free agents' decisions to play (or not play) for the Eagles. That obviously has not become a problem yet.
Pick Six Newsletter
Get the day's big stories + fun stuff you love like mock drafts, picks and power rankings.
Please check the opt-in box to acknowledge that you would like to subscribe.
Thanks for signing up!
Keep an eye on your inbox for the latest sports news.
Sorry!
There was an error processing your subscription.
The NFL reportedly won't take any further action against Keim

The future Hall of Famer doesn't sound like he wants to chase a ring elsewhere

The Packers QB likes the idea of tying his value to a percentage of the cap, but good luck...
The move puts Cooks among the top wide receivers in the NFL in terms of salary

After a lengthy period of time away from football, the former second-round pick is back

The 44-year-old member of the 2018 Hall of Fame Class hasn't played in an NFL game since 2...