Brandon Browner will fight NFL with 'all legal resources available'
Seahawks cornerback Brandon Browner promised on Wednesday to fight the NFL 'with all legal resources available' after losing the appeal surrounding his one-year suspension.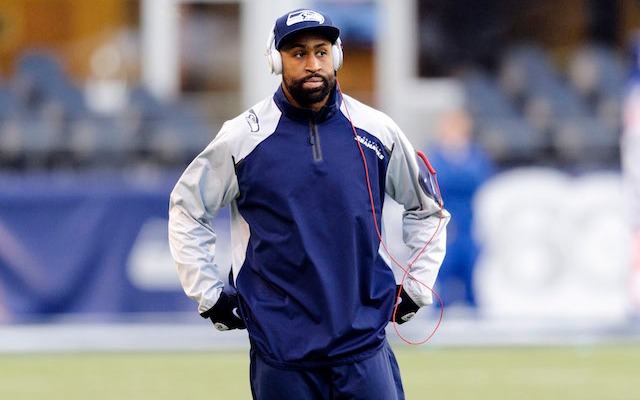 Seahawks cornerback Brandon Browner may have lost his appeal, but that doesn't mean his fight is over. The suspended cornerback released a statement on Wednesday saying that he 'disagrees with the circumstances' of his one-year suspension and will fight the NFL 'with all legal resources available.'
Browner's agent, Peter Schaffer, echoed that sentiment on Twitter. 
As the great Revolutionary war Admiral J.P. Jones said when refusing to surrender to the British "I have not yet begun to fight" @bbrowner27

— Peter Schaffer (@peterjschaffer) December 19, 2013
CBS Sports NFL Insider Jason La Canfora reported on Wednesday that it was very likely that Browner would sue the league. 
Browner was hit with a one-year suspension for violating the league's substance abuse policy on Nov. 25. The suspension didn't start right away though because Browner decided to appeal. In early December, the NFL offered to reduce Browner's suspension by three months, but Browner turned that offer down in hopes of getting the suspension completely tossed. 
Instead, Browner's appeal was rejected and now his one year suspension will begin right away. Here's the complete text of Browner's statement following the announcement of his suspension on Wednesday. 
I want to thank the Seahawks organization for the incredible opportunity they gave me when they took a chance on a player who was out of the NFL and playing in the CFL for 4 years. I also want to thank all of my teammates, coaches, trainers, staff and the 12's for their support, respect, and friendship and for helping me grow into the player, father and person I am today. I have been treated with class by everyone associated with the Seattle Seahawks and for that I am forever grateful. Although I disagree with the circumstances surrounding my actions and I apologize for anything that causes any unflattering reflections of my family and the Seahawks. I believe in my innocence and will continue to fight with all legal resources available to me. Go Hawks!!!
Baker Mayfield and Josh Allen took the field, but RBs and defensive front seven players stole...

Joseph cited Drew Brees when explaining why he's not concerned about the Oklahoma quarterb...

'She was dead serious,' Feely said
Place your bets, you proud and degenerate Americans

The Lions fired Jim Caldwell and kept some assistants in place, so Patricia is setting his...

Is there an NFL conspiracy that will help the Patriots win another Super Bowl? We investig...