Brandon Moore changes mind, retires instead of playing in Dallas
A few hours after agreeing to a deal with the Cowboys, former Jets guard Brandon Moore has changed his mind.
• 1 min read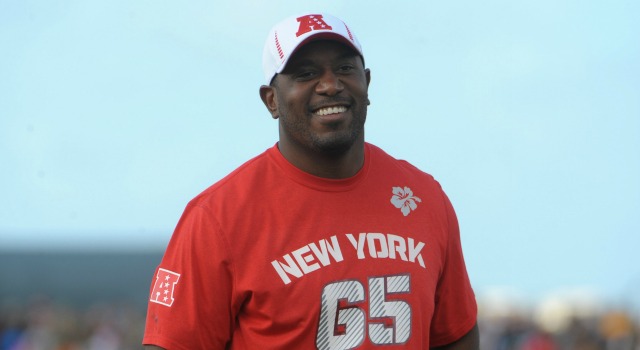 Though CBS Sports' Jason La Canfora reported late Tuesday night that former Jets guard Brandon Moore had signed a deal to continue his career with the Cowboys, Moore has changed his mind after sleeping on the decision.
Instead, Moore has decided to retire, according to La Canfora.
"I'm a man of my word. I hated letting Bill [Callahan, the Cowboys offensive coordinator] down," Moore told Foxsports.com on Wednesday morning.
La Canfora writes Moore's contract would have been worth a guaranteed $1.75 million with a chance to make a maximum of $2 million. But Moore is financially secure enough that he didn't need the money and instead decided he was done playing football.
More from La Canfora:


Dallas was viewing him as a starter with injuries hitting them at the guard spot. However, after Gilmore went back over deal details around 4 a.m. Wednesday and signed off on everything, he received a call from Moore indicating he wanted to remain with his family and he would step away from the game.

"Brandon called me this morning and said he had slept on everything and he was ready to retire," Gilmore said.

Gilmore's agency, Priority, places an emphasis on programs designed on transitioning players to the next stage of their lives and Moore attained the financial security to where he opted to walk away from the rigors involved in the game and move on with a post-playing career.


Previously, the Cowboys had discussed signing free-agent guard Brian Waters.
Follow Josh Katzowitz on Google+
Mike McClure has made over $1 million playing DFS and gives his best daily fantasy football...

The veteran linebacker is the franchise's all-time leader in sacks

It's unclear when Timmons, a free-agent signing in the offseason, will make his Dolphins d...
The 'Peanut Punch' is coming to the FBI

Wondering which NFL team are going to win in Week 3? You came to the right place

Carl Johnson, the NFL's former VP of officiating, is facing domestic violence allegations in...