Brandon Spikes, Aqib Talib allege Patriots falsify injury reports
Former Patriots Aqib Talib and Brandon Spikes both believe that New England isn't completely truthful with its injury reports.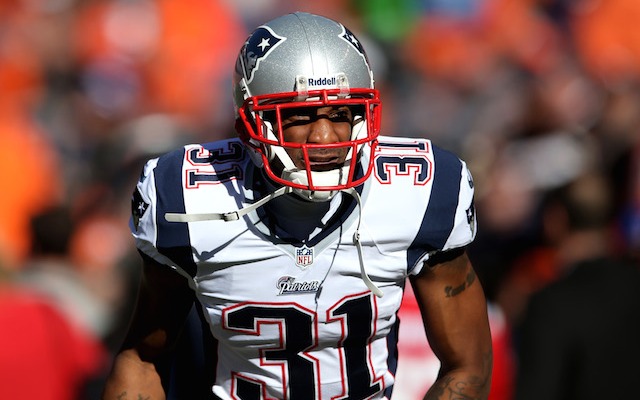 More NFL offseason: Mock Drafts | Prospect Rankings | Pro Days | Top free agents
When it comes to filing injury reports, apparently the New England Patriots aren't completely honest, at least according to linebacker Brandon Spikes and cornerback Aqib Talib. The two former Patriots, who both signed with new teams this offseason, said this week that New England is putting out inaccurate injury reports. 
Spikes, who signed with Buffalo on March 15, isn't quite sure why the Patriots placed him on injured reserve back in January. The linebacker played in all 16 of New England's regular season games before being placed on IR, a move that cost him a chance to play in the postseason.
"I heard they put me on IR and stuff like that. That was just a false report," Spikes told WGR-AM in Buffalo on Monday, via ESPN.com.
Although it was reported that the IR move was a mutual decision, Spikes' agent disagrees with that assessment, "The team's decision to place Brandon on injured reserve was not a mutual decision, nor need it be," Gary Uberstine said in a statement. "Brandon had every intention to keep playing throughout the playoffs, despite the pain he was experiencing throughout the season."
Spikes was placed on injured reserve with a bad knee, but he said it was an injury he could have played with, "That was just from the labor throughout the season, man. It was just -- you know how it is -- it's a tough 16 games. All I needed was rest and rehab," Spikes said. 
Apparently, misreporting injuries is a regular thing in New England, "That's just how things go there," Spikes said. "Almost like what happened with [Aqib] Talib and his hip."
So what happened with Talib's hip? It was never injured during Talib's one and a half seasons in New England, even though the Patriots said it was. Talib was listed on several weekly injury reports in 2013 with a hip injury that was non-existent. 
"The Patriots have their way of reporting stuff, but I haven't had a hip problem since Tampa," Talib said. "The injury I had was actually a quad injury. It was reported as a hip injury, but that's how they do things."
The NFL frowns upon teams that aren't completely truthful on injury reports, so the league probably won't be thrilled to hear that's how the Patriots 'do things.' If the NFL doesn't at least investigate these allegations, it could lead to more teams fudging their injury reports next season. 
There is a lot on the line for everyone involved in Conference Championship weekend

Jackson thinks that Winston needs to just be himself

SportsLine's No. 1 NFL expert just locked in his teasers for NFL conference championship w...
Wentz is doing everything he can to help Nick Foles lead the Eagles to the Super Bowl

Bell reportedly showed up for only the last five minutes of the team's walkthrough

Two super-sized runners and a pair of tall wideouts have the skills to shine during a week...