Brett Favre accepts his 'share of the blame' for divorce with Packers
Remember when Brett Favre unretired and suffered a breakup with the Packers? He's now taking some of the blame for the split.
• 1 min read
Remember the summer of 2008? Birds were chirping, the sun was shining, and the Aaron Rodgers era in Green Bay was about to get started.
Then, Brett Favre had to unretire a couple months before the season, spoiling an off-season of optimism. What followed was an ugly divorce between Favre and the Packers, as the team opted to stick with Rodgers instead of handing the keys back over to Favre, who was eventually traded to the Jets.
Now that Favre is set to be inducted into the Packers Hall of Fame on July 18, he recently spoke with ESPN about the events of that summer. And he took his  "share of the blame" for the breakup.
"I think at some point what crossed my mind was, 'How did it ever get to this point?' " Favre said. "To be arguably one of the most successful players in Packers history, and I would think [a player who was] well-received by the fans, especially up to that point, you're just thinking, 'How did it get to this point?' "
"Of course, we've talked about that, and I take my share of the blame as well, but it was just hard. It was a surreal feeling."
Because it's been awhile, let's rehash the split. In March 2008, Favre announced his retirement after 16 seasons with the Packers. Luckily for the Packers, they already had Favre's replacement ready, as the team had selected Rodgers in the 2005 NFL Draft.
Then, Favre expressed his interest to return to the team in July. But the Packers continued to back Rodgers, which was an extremely risky move at the time because no one had an idea of just how dominant Rodgers would quickly become.
Favre was traded to the New York Jets in August. 
"Emotions were running high, but all in all I think it was pretty cordial, considering the circumstances," Favre said of his meetings with the Packers that summer.
Favre would end up playing one season in New York before finishing out his career with two more seasons with the Vikings. In his career, Favre accounted for 508 passing touchdowns -- 442 of those came while in a Packers jersey.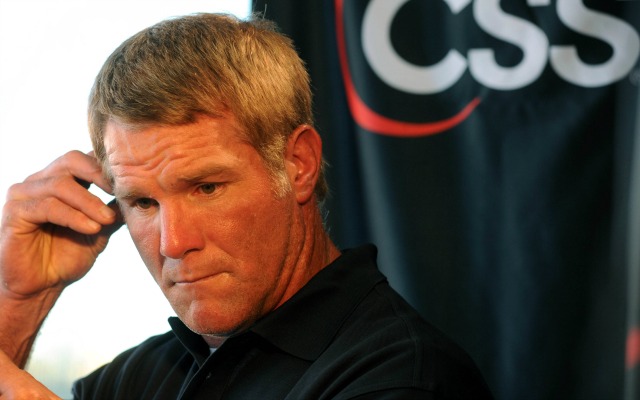 The Patriots were called for only one penalty in Sunday's AFC Championship game

Foles' deal had some stipulations, one of which voids the last three years if he's an Eagl...

Check here for the latest news, rumors and updates for NFL coaching changes and searches
The G.O.A.T. had his hands on some cows as a young child

SportsLine's Mike McClure, a DFS pro with more than $1M in winnings, gives optimal lineup...

The Panthers' defensive coordinator fills Cardinals vacancy after Bruce Arians retired