Broncos exec Matt Russell gets 7 months in jail for 2013 DUI
Matt Russell, the Broncos' director of player personnel, was sentenced to seven months in jail on Friday after pleading guilty to DUI and two other charges.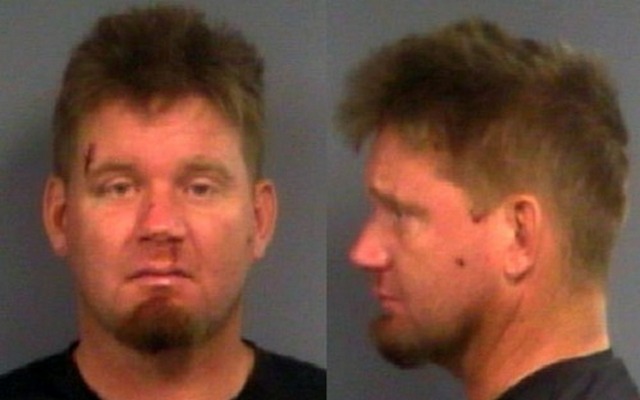 More NFL: NFC Over/Unders | 2015 Mock Drafts | 2014 Draft Grades | News
Almost a year after he was arrested for drunk driving, Denver Broncos executive Matt Russell has finally resolved his case. The team's director of player personnel was sentenced to seven months in jail on Friday after he pleaded guilty to charges of DUI, careless driving and possession of an open container. 
Russell was arrested last July after rear-ending a cop car. Just days after Russell was arrested, the Broncos suspended him indefinitely, however, he was reinstated to the team in September, according to the Denver Post. 
"We are pleased with the commitment Matt Russell has shown to making positive changes in his life since this incident occurred nearly a year ago," the Broncos said in a statement. "In addition to his successful completion of a month-long inpatient treatment program last summer, he has taken full advantage of outpatient counseling resources and passed every substance abuse test administered as part of his reinstatement to this organization. We will continue to support Matt as a member of the Denver Broncos and this community."
Russell, who turned 40 the day before he was arrested last summer, registered a blood alcohol content of .246, a level more than three times the legal limit of .08 in Colorado. According to the police report from the incident, Russell failed a voluntary roadside sobriety exercise and told the arresting officer that he had consumed "two green drinks."
The officer also found peppermint schnapps inside Russell's truck. Russell also said he "had no recollection of the accident," according to an officer's report.
After his jail stint, Russell will have to serve two years of supervised probation, however, he is eligible for the state's work release program. 
Everything you need to know about the Packers-Panthers game on Sunday afternoon

The Lions will be wearing their Color Rush uniforms for the first time on Thursday

The Lions look to maintain playoff positioning while the Bears attempt to play spoiler
The Panthers have hired an outside law firm to conduct the investigation

Here's every official injury designation for each NFL team for Week 15

Bennett was one of the few players who escaped punishment after Sunday's melee in Jacksonv...