Peyton Manning owes the Broncos' defense for carrying him to his second Super Bowl ring. But Brandon Marshall -- the Broncos' linebacker, not the Jets' wide receiver -- owes Manning for his career.
After the Broncos beat the Panthers in Super Bowl 50, Marshall revealed how he ended up on the Broncos' active roster. It turns out Manning played a role in his promotion.
"A lot of people don't know but Peyton is the reason I'm here," Marshall said, per Pro Football Talk. "When I got picked up on the practice squad, I was playing my tail off at practice. He was one of the ones that noticed me. He would ask the coaches, 'Who is this guy? Who is this guy Brandon Marshall? We have to get him up.' So he noticed me, and a lot of the offensive guys started talking about me, and that allowed me to get my chance. So I love Peyton. I have a different appreciation for him. I feel like he had a hand in me getting off the practice squad and onto that roster. I told Peyton before the game, I said, 'Man, I want to win this for you.' I've been feeling that way all year."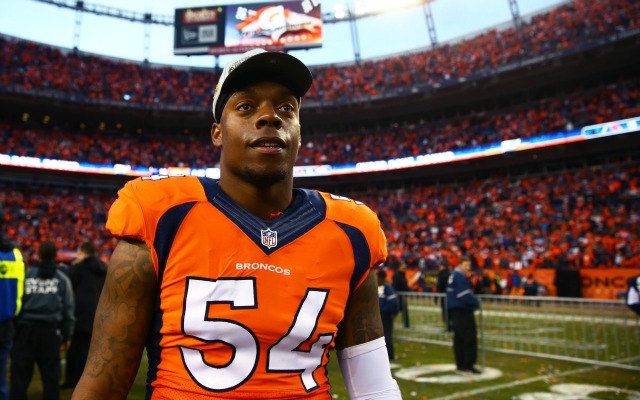 Marshall, a former fifth-round pick of the Jaguars, joined the Broncos in 2013 and spent the season on the practice squad until getting called up for the final game of the year. Prior to joining the Broncos in 2013, Marshall was credited with just two combined tackles in his rookie season in Jacksonville. But, since the beginning of the 2014 season, Marshall's played in 30 of 32 regular-season games for the Broncos, totalling 215 combined tackles in that span. Marshall even led the Broncos' top-ranked defense in tackles this past season.
Add "Finding Brandon Marshall" to Manning's unending list of accomplishments. Because of Manning's find, Broncos fans are probably having an easier time forgetting the other Marshall (the Jets' Brandon Marshall, 
not Sarah)
.