Broncos not sure what to expect from Seahawks WR Percy Harvin
Denver's defensive backs haven't spent much time watching film on Percy Harvin. That's because there isn't much film of him with the Seahawks.
• 2 min read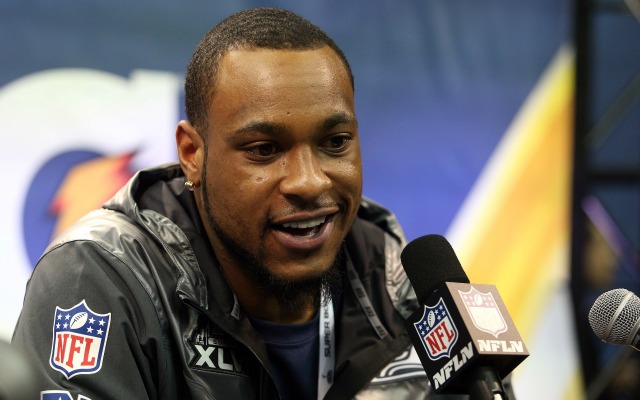 More SB coverage: XLVIII odds | Expert Picks | Weather updates | Latest news
JERSEY CITY, NJ -- Percy Harvin has played a total of 40 snaps this season -- 38 on offense and two on special teams. Two total games for the man who was traded to the Seahawks from the Vikings in the offseason and then signed a six-year, $67 million contract. Four total reception for 38 yards.
But Harvin, who missed most of the season while recovering from a hip injury and then suffered a concussion against the Saints in the playoffs, will be ready to play Sunday. The problem for the Broncos defense is that it's not exactly sure what to expect from Harvin.
He's probably Seattle's most talented receiver -- and its most threatening -- but he has gotten very little on-field work with quarterback Russell Wilson and it's unclear to Denver how the Seahawks will use Harvin.
"He came back for the playoff game against New Orleans and they used him a lot," Broncos cornerback Champ Bailey said. "I can only imagine with two weeks of preparation, they're going to use him. I wouldn't doubt that because he's a special player. One thing we have to concentrate on is what we have to do."
The main problem with Harvin's assumed activity Sunday is that Denver can't spend much time studying Seattle's tendencies when he's on the field. That's because there's not much of anything to study.
"We don't really have a lot of film on him," Broncos cornerback Quentin Jammer said. "We do know that he can line up in multiple positions. He can hurt teams from all of those positions so I think we'll start to prepare for him on kickoff and punt return because that's usually the first place he makes his mark, is on kickoff. So we've got to make sure we get him stopped on kickoff, but as a receiver, he's just an explosive guy. They put him in the slot to try to get him away from press coverage, and I think we definitely have to try to get our hands on him and keep Russell [Wilson] in the pocket to keep him from scrambling around and making explosive plays down the field."
Jammer makes a good point about Harvin. His kickoff-return ability is outstanding. The only kickoff he returned this season went for 58 yards. Remember?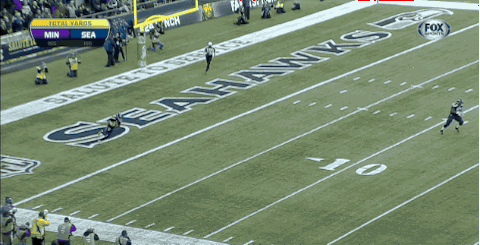 Considering the Seahawks haven't been great on kickoff returns this season, Harvin could be a game-changer in that capacity. Or in any capacity, really. His versatility is one of his best attributes.
"You have to understand he is a guy that can play every position from the backfield, to the outside to being in the slot," Dominique Rodgers-Cromartie said. "When he gets in the game, I think everyone has to yell, 'He's in! He's in! There he goes, No. 11, No. 11!' He is a guy that can make it happen from everywhere on the field. You have to watch him."
Follow Josh Katzowitz on Google+
Two NFC East divisional foes face off this weekend in a big battle for both teams

CBS All Access allows viewers to stream every NFL on CBS game in their local market

CBS All Access allows viewers to stream every NFL on CBS game in their local market
Owners and CEOs from several teams released statements in response to Trump's remarks in A...

Nick Kostos won big on Monday nights last season and gives his best 3-team NFL parlay for Week...

Matt Ryan and Matthew Stafford, two of the NFL's best quarterbacks, face off in a Week 3 m...