Broncos restrict AFC title ticket sales to Rocky Mountain region
If you're a Patriots fan looking to buy tickets to the AFC title game, good luck to you. It probably won't happen.
• 1 min read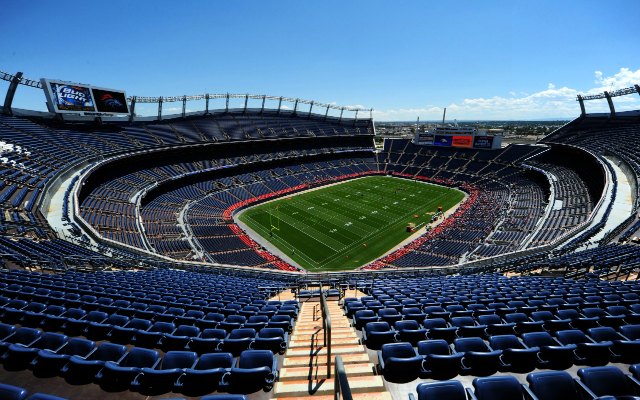 If it's good enough for the Seahawks' ticket office, apparently it's also good enough for the Broncos.
Much like the Seahawks' decision to restrict ticket sales to next week's NFC title game vs. the 49ers only to those who have a credit card billing address in Washington, Oregon, Montana, Idaho, Alaska and Hawaii and the Canadian provinces of British Columbia and Alberta, Denver has decided to sell tickets only to those who have addresses in the Rocky Mountain region.
Thus, unless you live in Colorado, New Mexico, Utah, Wyoming, Nebraska, Montana, South Dakota or Western Kansas, you won't have the chance to buy tickets through Ticketmaster, according to CBS Denver.
Much like those 49ers fans who live in California, Patriots fans who reside in the New England area likely will have to experience the game through the power of the television set (of course, nothing prevents either fan base from scooping up passes on the secondary market).
It probably won't matter much, though. By the time most of you read this story, the AFC title game likely will be sold out anyway.
Follow Josh Katzowitz on Google+
Everything you need to know for Week 7 of the 2017 NFL season is here

Stills did his best Jermaine Kearse impression

Discovery process in grievance will include request for certain owners/GMs to turn over cell...
Rodgers could try and make a return as early as Week 15 if the Packers are in the playoff...

The Texans quarterback has been one of the league's best players through six weeks

Galynn Brady explains what her life has been like for the past 18 months