Broncos sign S Michael Huff, place Rahim Moore on injured reserve
The Broncos placed safety Rahim Moore on injured reserve with a designation to return on Tuesday. The team filled his roster spot by signing former Raiders first-round pick Michael Huff.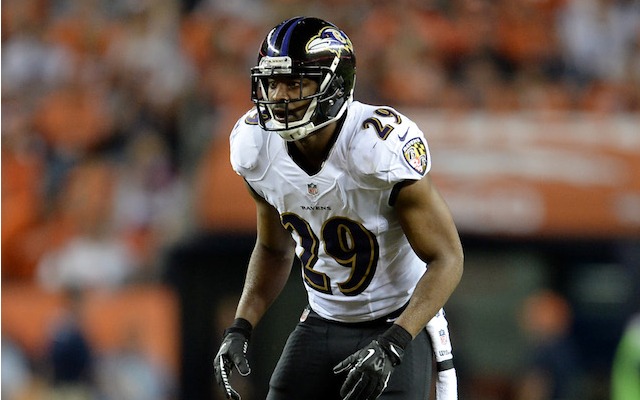 The Broncos lost one safety on Tuesday, but they added another. Denver placed starting free safety Rahim Moore on injured reserve and signed former first round pick Michael Huff, the team announced. Moore was placed on IR with a designation to return, meaning he'd be eligible to play in the AFC Championship game if the Broncos make it that far. 
In the Broncos 27-17 win over the Chiefs on Sunday, Moore suffered a lower-leg injury that didn't appear to be serious. However, Moore was still in pain late Sunday night and he ended up being diagnosed with lateral compartment syndrome. LCS happens when excessive pressure builds up inside an enclosed space in the body resulting from bleeding or swelling after an injury.
Moore underwent surgery on Monday morning. 
"Obviously it hurts to lose Rahim," Broncos executive VP of football operations John Elway said, via the team website. "He's been playing so well, but to be able to have this happen to him is terrible. But we have to battle through that. Rahim I know is upset as anybody. So we had to put him on injured reserve with a designation to return so if he could come back he would be eligible to come back if we were to make it that far for the championship games."
To add depth at safety, the Broncos went out an added Huff. The eighth-year veteran played in seven games this season for the Ravens before being cut on Oct. 30. 
"(He's) a veteran that's played in this league for a long time and (we) thought that in a pinch he's going to be able to come in and help us," Elway said. 
Before signing with Baltimore, Huff had spent his entire career in Oakland. The 30-year-old was the seventh overall pick in the 2006 NFL Draft. The Broncos got a first-hand look at Huff in Week 1 when the Denver beat his Ravens 49-27. 
The Lions are being recognized after beating two popular preseason picks to make the playo...

Hernandez was 27 when he committed suicide in April 2017

Mowins is set to become the first female play-by-play announcer in NFL on CBS hisory
The Rams have struggled against the 49ers but that was during the Jeff Fisher era

The Cowboys' running back owns his mistake, says it was 'just bad effort'

Casey, who died at 78 on Wednesday, was a top-10 pick in the NFL Draft and an eventual Pro...