Browns coach Mike Pettine: Tom Brady not just top-5 QB, he's top-2
Browns coach Mike Pettine offered his opinion this week on whether Tom Brady is still a top-five quarterback.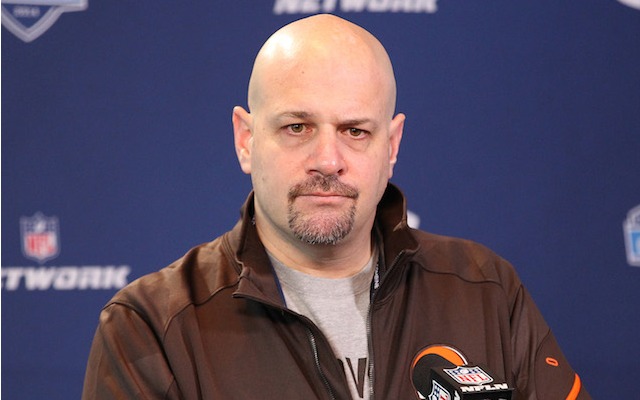 More NFL offseason: League minicamp dates | Latest news, notes
It's the NFL offseason and sometimes during the NFL offseason, arguments break out on the internet. For instance, there was an argument this week about whether Tom Brady is still a top-five quarterback. 
Some people argued that Brady is no longer a top-five quarterback. Other people argued that Brady still has it. Then there's Browns coach Mike Pettine who says that not only is Brady a top-five quarterback, he's in the top-two. 
"It's beyond ridiculous,"  Pettine told MMQB.com when asked about the subject of Brady not being a top-five quarterback. 
"Top five? I mean, to me, it's one and two (Brady and Peyton Manning) and then there's a gap and then it's probably (Drew) Brees and (Aaron) Rodgers would be three and four, however you want to order them," Pettine said. "Until those two (Brady and Manning) retire, they'll be one and two and then there will be a gap."
Pettine's main argument for Brady is that he can win with anyone on his offense, something that not may other quarterbacks can do. 
"There's only so many quarterbacks in the league, I don't know what the number is, five maybe six that will be successful no matter who their supporting cast is," Pettine said. "They got it done in New England with below average offensive linemen, receivers you never heard of. But because the system is so good and the guy running it is so good, it's going to be successful. I think he's that way, I think Peyton's that way. But I think Tom's probably the best at that."
If any opposing coach knows about Brady, it's Pettine. The Browns coach has watched a lot of film on the Patriots quarterback. As the Jets defensive coordinator from 2009-12 and as the Bills defensive coordinator in 2013, Pettine went up against Brady a total of nine times, including the playoffs. 
We may not all agree on whether or not Brady is a top-five quarterback, but we can all agree that he's not a top-five high-fiver.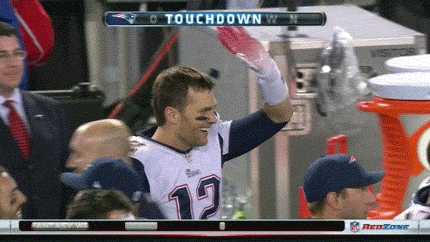 The Steelers didn't have to look far to find their replacement for Todd Haley

The pop superstar will seek halftime show redemption at Super Bowl LII

Our computer model simulated the AFC and NFC title games 10,000 times with surprising resu...
Todd Haley's name has also been floated as a possible replacement

It wasn't the matchup that we expected, but the Jaguars would argue that's everyone else's...

CBS All Access allows viewers to stream every NFL game on CBS in their local market