Browns confirm head coach Rob Chudzinski has been fired
The Cleveland Browns fire coach Rob Chudzinski after a 4-12 season that finished with seven straight losses.
• 1 min read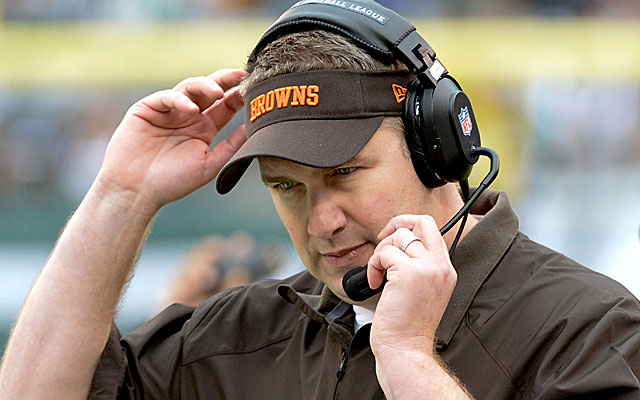 <strong>UPDATE, 9:31 p.m.: </strong>The Browns confirm Sunday night <a href=
• • •
Browns coach Rob Chudzinski has not been fired, team sources said on Sunday.
The club is evaluating all parts of the organization after a 4-12 season, capped by Sunday's 20-7 loss to Pittsburgh.
While no decisions have been made, a change is possible after a very poor second half of the season.
If the Browns did fire Chudzinski after one season, New England offensive coordinator Josh McDaniels would be very high on any wish list, as he has long been viewed highly by members of that organization. Detroit head coach Jim Schwartz, if he is fired as many in the league believe he will be, would also likely warrant consideration for a Browns opening.
It looks like we're going to have a quarterback competition in Jacksonville

Smith is facing up to seven years in prison if convicted

Plus everything else you need to know about Week 2 of the 2017 NFL preseason
This is why being a rookie in the NFL isn't fun

The Raiders running back went Beast Mode on reporters

Elway tried his best to emphasize how complicated the situation is