Browns trade RB Trent Richardson, looking to sign Willis McGahee
The Cleveland Browns are bringing in former Broncos running back Willis McGahee for a physical. If McGahee passes that physical, Cleveland will sign him, according to CBS Sports NFL Insider Jason La Canfora.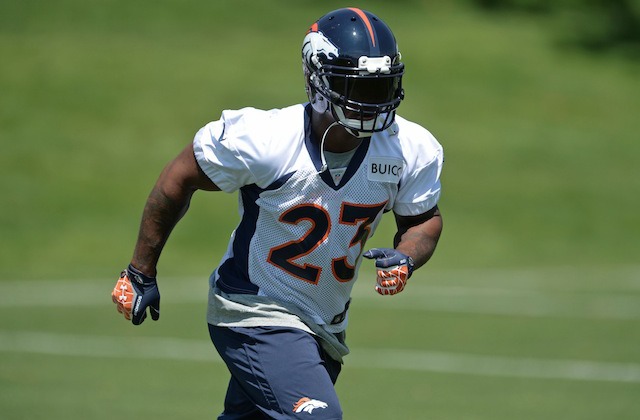 The big question after Wednesday's shocking trade that sent Cleveland Browns running back Trent Richardson to the Indianapolis Colts is this: who in the name of Jim Brown is going to carry the ball in Cleveland? 
The answer to that question could be former Denver Broncos running back Willis McGahee. McGahee will take a physical with the Browns and if he passes, the team will sign him, according to CBS Sports NFL Insider Jason La Canfora. 
McGahee was cut by the Broncos in June after only two seasons with the team. The 31-year-old running back then resurfaced in September when he tried out for the Giants. However, New York decided to stick with a familiar face in former Giants running back Brandon Jacobs. 
As of Wednesday, the only running back currently on the Browns roster is second-year player Bobby Rainey. The 26-year-old running back served as the Browns kick returner in Weeks 1 and 2, but has never recorded an offensive carry in an NFL game. 
McGahee ran for 731 yards and four touchdowns in nine starts for the Broncos last season. 
---
Follow John Breech on Google+
After two weeks of snoozefests, the NFL was back to being must-see TV on Sunday

Here are the Week 3 grades for every team that played on Sunday

Plus Lynch sputters, the Raiders defense falls flat and the response to Trump continues Sunday...
From Brady's perfect pass to controversy in Detroit, we have it all covered from a crazy Week...

It's been a rough Sunday night for the Raiders

From London to Sunday Night Football, teams around the league demonstrated in response to...