Bucs LB Lavonte David rips team for 'stupid' decision to fire Lovie Smith
Lavonte David doesn't sound too happy with the Buccaneers right now.
The Tampa Bay Buccaneers sent shockwaves through the NFL on Wednesday by letting go of coach Lovie Smith. The decision to dump Smith after just two years left a lot of people shaking their head, including All-Pro linebacker Lavonte David, who called it "stupid."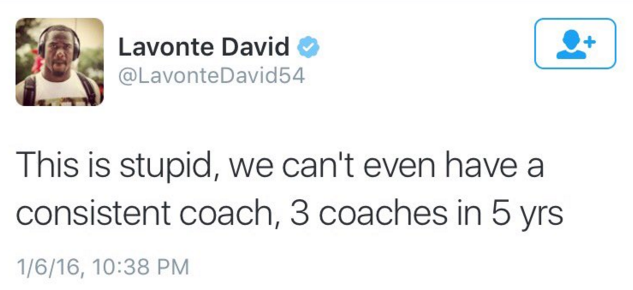 The Buccaneers linebacker was genuinely shocked when he heard that Smith had been fired.

David has been in Tampa Bay since 2012 when the Bucs selected him in the second round of the NFL Draft. In the four seasons since David was drafted, the linebacker has played for two coaches. Besides Smith, David also played for Greg Schiano (2012-13). 
The fact that David is blasting the organization for a mess that started before he was on the team shows you how mad he is. The third coach David referred to in his tweet, who he never played for, was Raheem Morris, who was fired after the 2011 season.  
By the time next season kicks off, the Buccaneers will have had a total of five coaches in nine seasons (Jon Gruden, Morris, Schiano, Smith and whoever replaces Smith).
David isn't the only Tampa Bay player who thinks the Bucs front office needs to have more patience with the coaching staff. Defensive lineman Da'Quan Bowers feels the same way.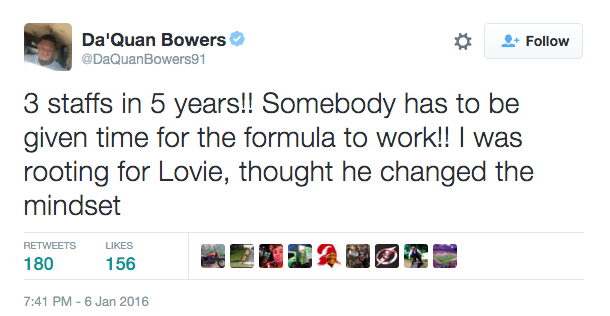 If it wasn't clear in his prior tweets that David wanted Smith to stick around, he made it clear with two follow-up tweets. 

David has since deleted all of his tweets related to the firing.
Many other Tampa players were shocked by the firing, including Gerald McCoy, who said that he "Honestly has no idea what's going on."
You can read the Twitter reaction from a few more Buccaneers players by clicking here.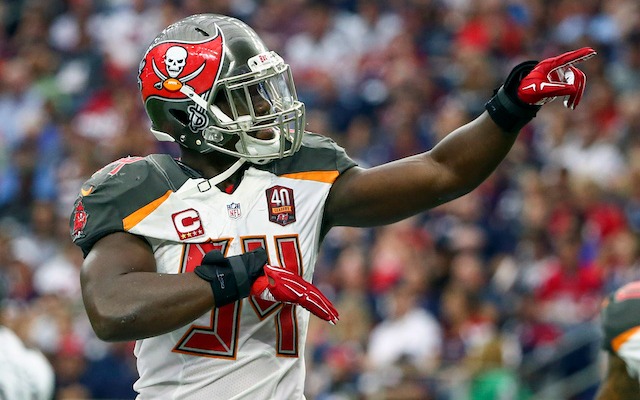 Can the Vikings become the first home team to play in a Super Bowl?

Wondering which teams will be advancing to Super Bowl LII? You've come to the right place to...

Ken Norton Jr. didn't even last a week in San Francisco
One bettor in Vegas is going to make some serious money if the Jaguars win it all

The Jaguars, Vikings and Eagles have combined to win exactly zero Super Bowls ever

The Steelers wilted under the pressure of the postseason