Bucs RB Doug Martin says he didn't sustain a concussion Friday
Buccaneers running back Doug Martin says he didn't suffer a concussion on Friday.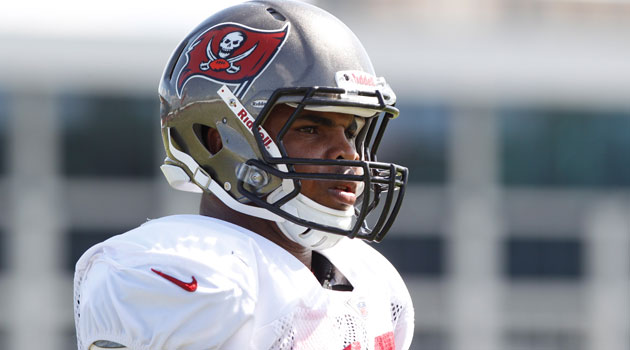 When Buccaneers running back Doug Martin left Friday night's game after taking a hit to the head, it sure did look like he suffered a concussion. After all, Martin took a knee to the helmet, sat on the bench and was taken to the locker room.
But it turns out that's not the case, as Martin said following the game that he, in fact, did not suffer a concussion.
Doug martin says he did not sustain a concussion on hit in first quarter

— Stephen Holder (@HolderStephen) August 17, 2013
It was certainly odd that the Buccaneers didn't offer an in-game assessment of Martin's injury. They simply said that he'd been "evaluated" and mentioned a "hard hit" or some such nonsense. (Perhaps it's just teams training their social media arms not to mention the "C word"?)
But Martin spoke with the media and that certainly indicates that Tampa would be convinced he was fine.
It's also possible that he felt concerned about the knee to the head, was woozy and the team decided to be completely precautionary. Given what Martin means to the Bucs, it's pretty hard to blame them for acting that way.
Here are the Week 11 grades for every team that played Sunday

The Eagles move to 9-1 after beating the Cowboys by four touchdowns

Peterman threw five interceptions in the first half before getting yanked
The Vikings' coach addresses the team's cloudy quarterback situation after their eighth win...

Green Bay could have brought in a veteran quarterback but decided to stick with Hundley

All of the best highlights from Week 11 are right here