Bucs, Redskins -- seeking direction -- could use Doug Williams' help
Doug Williams played for the Bucs and Redskins. Both clubs are looking for front-office direction Williams has experience. Looking him up would be a good idea for both clubs.
• 3 min read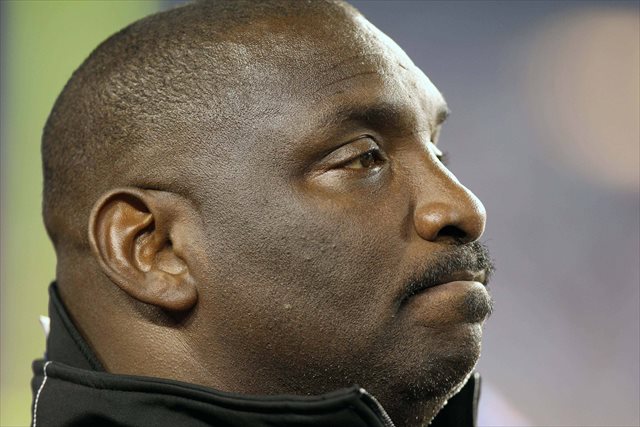 A few weeks back, I was guest hosting on "The Mojo Show" on CBS Sports Radio, when we interviewed Doug Williams in the aftermath of his untimely firing as the head coach at Grambling. It became pretty clear during that chat that Williams, a Super Bowl winning quarterback and longtime NFL personnel man, was itching to get back into the NFL, and he said he was very close to taking a player personnel job with Washington a few years back, before the tug of trying to save his alma mater -- Grambling -- was too much to resist.
So, I can't help but think now, a few months later, what a good fit Williams would be somewhere. And, well, it just so happens that the two teams he is synonymous with -- the Redskins and Bucs -- are reshaping their organizations. Williams was in personnel most recently for Tampa. He was a successful quarterback there, and now the Bucs are mulling bringing back several former coaches and execs with the team needing a head coach and general manager. If Rich McKay, one of Williams' old bosses leaves Atlanta for Tampa, with Lovie Smith as the head coach (it's becoming widely assumed Smith is getting that job), then Williams could be a natural fit in a scouting director or pro personnel role.
And Washington, where he nearly took a job under Bruce Allen, one of his old bosses from Tampa? Well, Allen just happens to be running a head coaching search himself there as the GM, and he is overseeing a front office that is fairly bare bones. Would Williams make sense as an assistant GM or some such thing? Seems hardly out of the question to me. The Skins will be fully focused on getting a coaching staff together, but Williams would make some sense on many levels, he is very highly thought of by commissioner Roger Goodell and inside the league office, he could help mentor Robert Griffin III somewhat if need be (the two have communicated a few times in the past and have some connection and mutual admiration), and would clearly get a vote of support from former Redskins coach Joe Gibbs, who retains a strong connection with owner Dan Snyder.
Allen is not a talent evaluator, far from it, and having some established eyes and strong voices in football operations would only be a positive for that organization, which cannot get close to establishing a decent front office set-up or sniff winning anything on even a quasiconsistent basis.
If Allen fails to beef up his front office (or promotes crony A.J. Smith, who served as a consultant during the epic failure of 2013), it will only further indicate an insecurity on his part, and send a loud signal to the rest of the NFL that Snyder is in full control, will run the team directly through Allen, and will have his hands on any and every decision. It will be back to that style of management, because for this team, under this owner, it's either been Snyder in total control, or he gives complete control of all football decisions to a coach (whether it be Gibbs or Mike Shanahan) who has no real background in personnel, either.
Either way, it's been a failure. And if he wants to finally, truly, try to build a winner, getting some outside voices in his building, and a GM with a deep scouting and evaluating background in place, is the only way to go. Looking at qualified former Redskins to bolster the decision-making process there wouldn't be a bad starting point.
SportsLine's Mike McClure, a DFS pro with more than $1M in winnings, gives optimal lineup...

Check here for the latest news, rumors and updates for NFL coaching changes and searches

The Titans have tapped Texans defensive coordinator Mike Vrabel to take over as head coach
The government shutdown has come at a horrible time for NFL fans in the U.S. military

Bengals owner Mike Brown seems to be a huge fan of continuity

Our computer model simulated the AFC and NFC title games 10,000 times with surprising resu...