Buy a Jaguars ticket, get FREE BEER!
In a idea that just about everybody could get behind, the Jaguars are offering free beer if you buy game tickets.
• 1 min read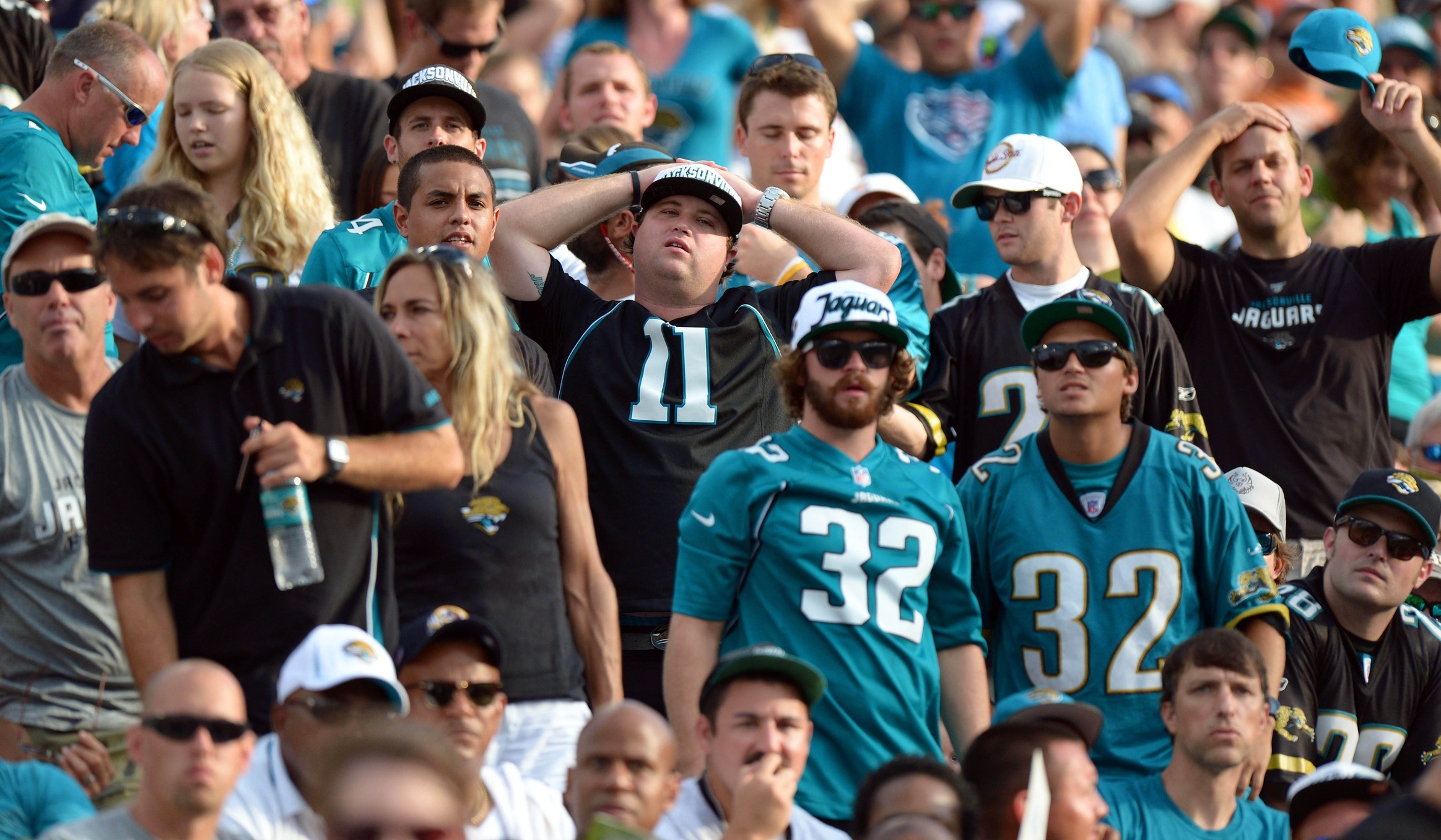 Things are so bad right now for the Jaguars that a Florida TV station recently had to apologize to its viewers for having to show the Jacksonville game instead of the Manning Bowl..
But the team had a counter to that Thursday, and it's something just about everybody can appreciate:
FREE BEER!!!
2 free drinks for next 2 hrs w/ #INDvsJAX ticket purchase(starting @$45, 21+ for beer). #DrinksOnUs from @BudLight: http://t.co/swklpUJOrY

— Jacksonville Jaguars (@jaguars) September 26, 2013
The Jaguars posted that message about 9 a.m. ET on Twitter, so hopefully that offer is still valid by the team you read this. Or perhaps the team will have a new deal for you if you check its Twitter feed.
Some might say this year's version of the Jaguars would drive its fans to drink. It's nice that the organization is encouraging you to do just that.
Follow Josh Katzowitz on Google+
New York is really pulling out all the stops when it comes to chasing free agent-to-be Kirk...

Longtime running backs coach Duce Staley was reportedly also in the mix for Frank Reich's...

Whether shrewd or petty, tagging Cousins despite Alex Smith trade would be a risky proposi...
There should be a new feature back for the Buccaneers in 2018 after they released Martin

Hall of Fame GM thinks Philly should try to get two first- AND two second-round picks for their...

Making a pick for every single team in the 2018 NFL Draft, including a mock trade between Bills,...