CB Antoine Winfield agrees to one-year deal with Seahawks
With the Seahawks agreeing to a one-year deal for cornerback Antoine Winfield, Seattle has perhaps the best secondary in the NFL.
• 2 min read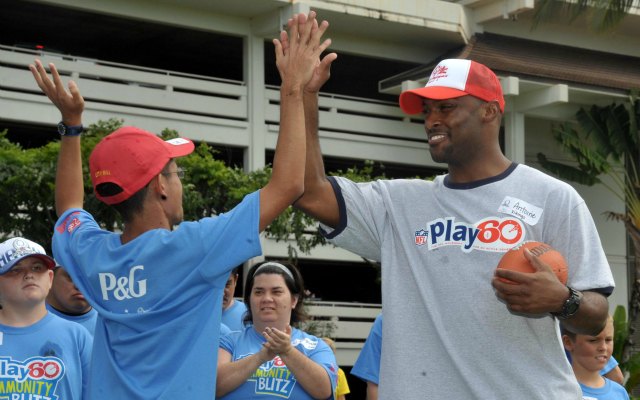 The Seahawks secondary just got a little more talented, and this is a team that already had arguably the best cornerback unit in the league with Richard Sherman and Brandon Browner. Now they are joined by Antoine Winfield, who told ESPN's Josina Anderson that he has agreed to one-year deal with Seattle.
"I'm definitely excited about the opportunity to play in Seattle," Winfield told Anderson on Friday. "They're a great football team. Those guys did an excellent job last season. They're young, athletic and energetic. I'm excited to play with Richard, Brandon, Kam [Chancellor] and Earl [Thomas] because they're some of the most talented players on defense in the NFL right now."
Winfield, who played in Minnesota the last nine seasons and spent five seasons in Buffalo before that, is right. Seattle's two safeties, Chancellor and Thomas, will give opposing offenses a tough time, and now that the Seahawks can boast of Winfield in the secondary, that's going to make life awfully difficult for NFC West quarterbacks.
Defensively, the Seahawks last season ranked No. 1 in the league in points given up and fourth in yards allowed (they ranked sixth in pass defense) -- adding free agents Winfield, defensive end Cliff Avril and defensive end Michael Bennett should make that defense even tougher.
CBS Sports' Jason La Canfora wrote earlier Friday that the Seahawks and the Redskins were interested in Winfield and that the Vikings made a late move to bring him back to Minnesota.
Originally, the Vikings were supposed to pay him $7.25 million in 2013, but instead they dumped him in what Winfield considered was a most unceremoniously way. (The Vikings have been trying to make amends with him ever since.)
Though Winfield is nearly 36, he's still a viable defender. He graded out as the top cornerback last season in the Pro Football Focus rankings, mostly because he was rated, by far, as the best run-stopper in the league. He also allowed zero touchdowns in pass coverage, and even though receivers caught the ball 66.7 percent of the time against him, Winfield was one of the best in the league at preventing yards after the catch.
"It was a very tough decision for me because of the relationships that I have in Minnesota," he told Anderson. "I've been there nine years. I've had some really great coaches, teammates and fans there. I'm very grateful to the Vikings organization for my experience."
It's the best division in the NFL and it's not even close

Larry Hartstein has his finger on the Vikings' pulse and made a play for the Thanksgiving Day...

National sports writer Mike Tierney tells you who to pick in your Week 12 football survivor...
For whatever reason Seattle decided to try a fake before the end of the first half

The Giants aren't the only NFC East that might've quit during a game this season

The Cowboys owner is not going to get his way, and he probably won't be happy about it