Chargers cut ties with six assistant coaches, including OC Frank Reich
Mike McCoy survives Black Monday. His assistants weren't so lucky.
• 1 min read
Mike McCoy's job as the Chargers' head coach is safe, but his staff wasn't so lucky. Monday night, the team announced that it parted ways with six coaches, including offensive coordinator Frank Reich.
Here are the other five coaches who won't be back in 2016:
Offensive line coach Joe D'Alessandris

Tight ends coach Pete Metzelaars 

Wide receivers coach Fred Graves

Defensive line coach Don Johnson 

Assistant offensive line coach Andrew Dees 
The most significant detail: Five of the six coaches were offensive coaches. In 2015, the Chargers offense ranked ninth in yards but 26th in points, averaging exactly 20 points per game. In Reich's first season as the team's offensive coordinator, 2014, his unit ranked 18th in yards and 17th in points. Considering quarterback Philip Rivers helmed the offense, it's safe to assume the mediocre output the past two years didn't go unnoticed.
Also of note: Defensive coordinator John Pagano didn't lose his job -- at least not yet. The Chargers defense ranked 20th in total defense and 21st in points allowed in 2015. 
The bottom line? The team stunk. And, even though McCoy survived Black Monday, the Chargers weren't willing to maintain the status quo after a four-win season.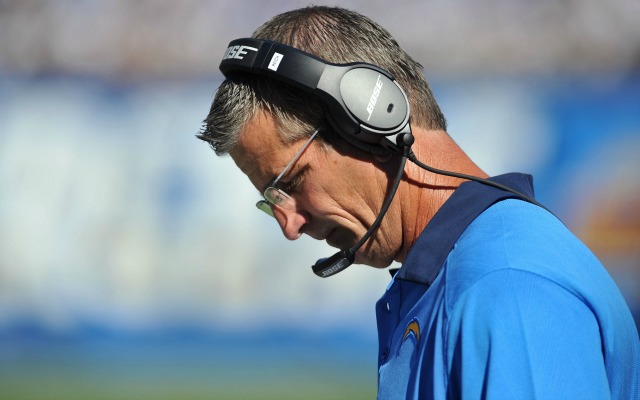 The longtime Bengals coach and the team are planning to part ways after the season ends

Everything you need to know heading into Week 15 is right here

Haden has been out since Week 10 with a fractured fibula
There's also the possibility Goodell steps aside early if his potential successor is progressing...

The league could return to its pre-2009 policy after a year in which pregame protests took...

Arians hasn't said he's retiring, but the team has discussed contingencies for a coaching...