Chargers WR Keenan Allen sorry for sporting Raiders cap
Chargers rookie receiver Keenan Allen said he won't make the mistake again of wearing a Raiders hat.
• 2 min read
This should probably go without saying, but when you're drafted by one team (say, for example, the Chargers) and you're preparing yourself to head to offseason workouts to win a job so said team (like, for instance, the Chargers) will pay you, it's probably not best to wear the baseball hat of that team's division rival (ahem, the Raiders).
Yet, for some reason, Keenan Allen, the receiver drafted out of Cal by the Chargers in the third round of the draft, videoed himself sporting Raiders gear and then social media-ed it out to the masses.
As you can see here, via a lobshots.com screen shot.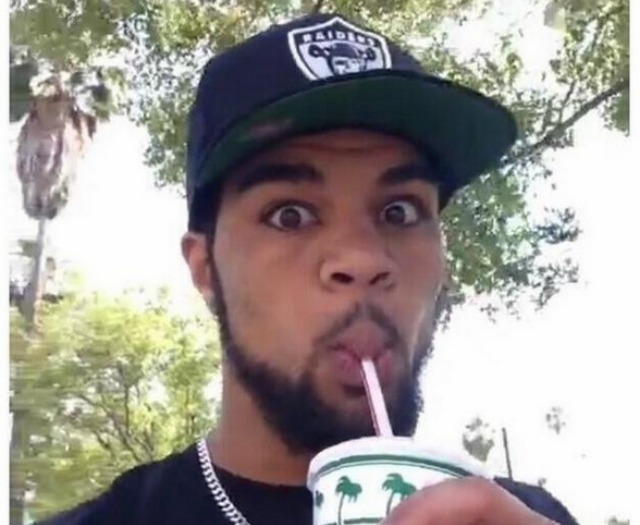 OK, so this lack of judgment isn't going to spark a congressional hearing, but still, it's pretty silly that Allen either 1) thought that wearing the hat of his new team's biggest rival wouldn't be a big deal or 2) he still owns any Raiders gear because, well, see paragraph No. 1 of this post.
And Allen got blasted on Twitter for his decision-making (though, I must say, hitting up In-N-Out beforehand was pretty darn intelligent). That led Allen to write this on Saturday.
I get it fans!!!! Won't happen again!

— Keenan Allen (@KAAdeuce1) May 18, 2013


So, how did all this play in the Chargers locker room?
"Eric (Weddle) came up to me today," Allen said, via U-T San Diego. "He gave me the rundown: 'Don't do it again.' It won't happen again."
Even so, Allen said he was surprised by the level of acrimony he received for what he perceived as an innocent video.
"I didn't think it would have the effect that it did have," Allen said. "But obviously, it did. I didn't mean for it to happen. I wasn't thinking about it at the time. I wasn't actually thinking about football at all. I just wanted to grab a bite to eat. I posted something online, and I'm sorry about it. It won't happen again."
And the next time Allen scarfs down a double-double with animal style fries, here's hoping he's not donning a hat worn by his sworn enemies. But here's the good news. According to the In-N-Out website, the restaurant has four locations in San Diego. If Allen actually played in Oakland, he'd have to fight it out just to get into the city's one location. 
The city is preparing for potential riots whether the Eagles win or lose

The Patriots QB was reportedly "ripping it" in practice on Friday but had his hands in his...

Here's a look at the NFL's entire postseason schedule for 2018
Carter spent three years in Philly at the beginning of his career before becoming a star in...

CBS All Access allows viewers to stream every NFL game on CBS in their local market

Our computer model simulated the AFC and NFC title games 10,000 times with surprising resu...