Chargers WR Malcom Floyd taken off on stretcher against Eagles
Chargers wideout Malcom Floyd was taken off the field on a stretcher Sunday afternoon.
Chargers wide receiver Malcom Floyd was taken off on a stretcher against the Eagles on Sunday after falling to the ground following a collision with a pair of Philadelphia defenders.
Floyd initially caught a pass from Philip Rivers but dropped it after being sandwiched on a hit by Nate Allen and DeMeco Ryans, where it appeared his neck and/or head got knocked pretty hard: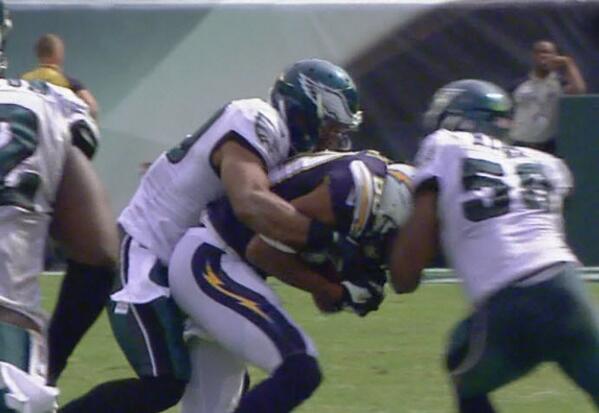 Floyd, the Chargers top remaining receiver after a slew of offseason injuries, stayed on the ground not moving. Trainers and other players would come on the field and eventually decide to have Floyd taken off on a stretcher.
He appeared, per Kevin Acee of the San Diego Union-Tribune, to be moving his legs and fingers  while being taken away from the game.
Cowboys rookie Jourdan Lewis got some good news on Tuesday.

The Ravens might need some help at running back

The Jaguars are making people rich
It looks like Michael Vick is hoping to make the transition from player to coach

The former undrafted free agent is about to get a huge raise

Both Malik Hooker and Andrew Luck are on the PUP list, so maybe it's time to start worryin...