Chris Johnson: Johnny Manziel should party, it's the offseason
Chris Johnson sees no problem with Johnny Manziel's social life, especially since it's the offseason.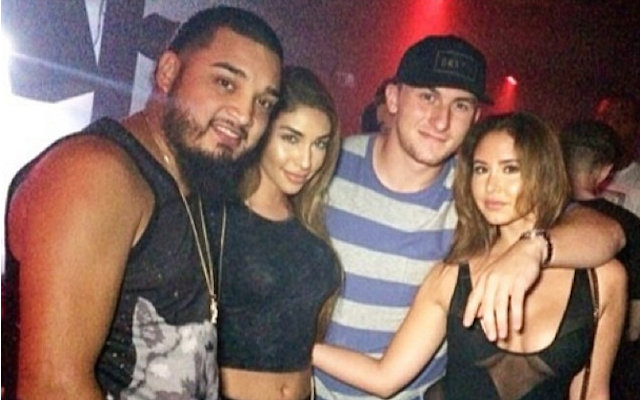 Forget toning it down. If Johnny Manziel wants to ride an inflatable swan and party with Justin Bieber, then that's what Johnny Manziel should do -- at least that's the opinion of Chris Johnson. 
The Jets running back says that Manziel should get all the partying out of his system now during the offseason because once the season starts, there won't be any time for it. 
"Do what you got to do. It's the offseason," Johnson told NFL.com last week when the subject of Manziel came up. "That's when you get time to do whatever you want to do and live your life. I'm pretty sure once the season gets here, he'll be all right. He's going to focus in on football. But this is the time now to where he'll be able to hang out and do some of the things you want to do. Because once the season gets here, you really have no life. It's just football and football."
If Johnson's right, then July 26 could go down as the saddest day in internet history because that's the day the Browns hold their first training camp practice, which would presumably mean no more inflatable animals or trips to Las Vegas. 
If you've lost track of what Manziel's offseason has been like, here's a brief reminder: Johnny Football went to Las Vegas over Memorial Day weekend, then was back there for the Fourth of July. You could probably argue that he's spent more time in Vegas than Cleveland. 
Manziel also rode the inflatable swan, hung out with Bieber in Hollywood, got drafted by the Padres, got drafted by the Harlem Globetrotters, was a clue on Jeopardy and took a selfie with RG3. He also hung out with Bieber's ex-girlfriend in Houston. 
FineAssGirlChantel & Manziel ? #Limelight #GNO pic.twitter.com/u90RjXEedT

— ? (@lovelyyraquelxo) June 22, 2014
Anyway, Manziel has less than three weeks to have as much fun as possible before training camp starts and life is just 'football and football.' 
The Green Bay Packers quarterback seems to be a go for the Carolina Panthers game

Shazier's season might be over, but he still wants to help his team

The young head coach took the blame after a heartbreaking loss to the Eagles
Our computer model simulated every Week 15 NFL game 10,000 times with very surprising resu...

Britt is going from the worst team in football to a Super Bowl contender

With three weeks to go in the regular season, the MVP race is wide open