Coaching hires: Do we really know if they are good or not?
Being a head coach and being a coordinator are entirely different things, which we must remember as new NFL coaches are hired.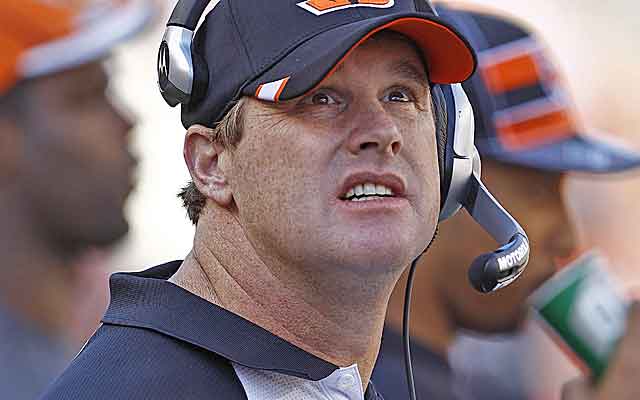 More NFL: Coaching change tracker | Latest coaching news
We sit here each year when new NFL coaches are hired and immediately this guy will be good and that guy won't be any good.
I am guilty of it as well.
The hot coordinators are always the sexy picks, but are they good because they have good players? Are the name coaches who get second chances still willing to put in the work or are they looking for a check? We've seen many who weren't as driven and many who were far more disorganized than what their reputation truly said about them. Many players have told me over the years how disappointed they were in some of these "reputation" coaches. Some assistants who have worked for them have as well. 
So as Jay Gruden takes over as the coach of the Washington Redskins after running the Bengals offense the past three seasons, we really have no idea what kind of job he will do.
Running an offense, which I didn't think he did well, and running a team are two different skill-sets.
When Mike Smith was named the head coach of the Atlanta Falcons, it was a move that was ripped by all. Who was he? What had he ever done?
In his first five seasons in Atlanta, the Falcons went to the playoffs four times and were the top seed in two of those years. They haven't won a Super Bowl, and Smith is clearly on the hot seat heading into 2014, but his tenure has been a good one.
So as these hires are announced, just remember we really have no idea if a guy will be a good head coach.
Is Gruden getting hired for his name? Some may say that. I would hope that's not the case and it's not fair to him. I thought he was far too predicatable as a coordinator in Cincinnati, but that doesn't mean he can't be a good head coach. 
Then again, maybe he won't be.
But didn't Mike Shanahan take over the Redskins with two Super Bowl rings in his back pocket and a reputation almost as big as his kid's ego? How did that work out?
This was definitely one of the weirdest things to happen in Week 15

This might be the one guy who actually understands the catch rule

Jackson is 1-29 since becoming the Browns coach in 2016
Also featuring holiday-themed celebrations, a pit crew, the Ickey Shuffle, and some racewa...

The former NFL quarterback sounds like he's ready to move to the front office

Mike Tierney has owned NFL over-unders and just locked in a strong pick for 'Monday Night...