Colin Kaepernick on 911 calls: I'm glad the truth is getting out
Colin Kaepernick had to wait over a month for Miami police to release the 911 audio from his 'incident' in South Beach, but he's glad the truth is finally getting out.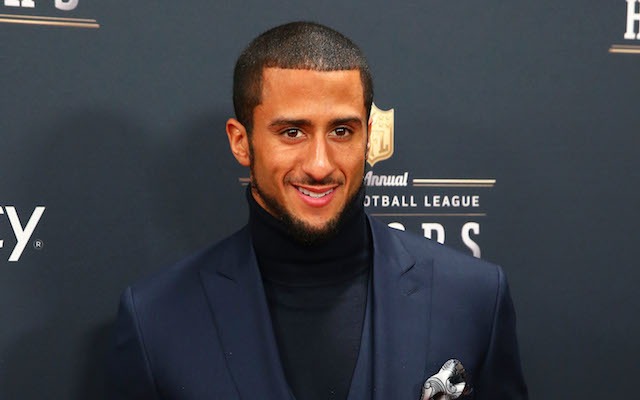 More Draft coverage: Mock Drafts | Prospect Rankings | Big Board | News
It took over a month, but on Tuesday, Miami police finally released the audio of the two 911 calls that were made in the early morning hours of April 2. Both calls were made because a woman allegedly refused to leave a hotel room that at some point was occupied by Colin Kaepernick, Quinton Patton and Ricardo Lockette. 
A man believed to be Lockette made the first call to police because the unidentified 25-year-old woman wouldn't leave Kaepernick's bed,  "I want to report there's a young lady in my friend's bed," the caller said. "We asked her to leave. We told her he won't be here tonight. She said she's not leaving until she sees him."
A security guard at the resort also called 911 and said that there was a female visitor who was unwanted and wouldn't leave the room she was in.
The security guard told the 911 operator that he asked the woman what her name was and she said it was 'Jesus.' The security guard also mentioned that the woman was crying.
Less than 24 hours later after the audio was released, Kaepernick weighed in on Twitter. 
On 911 calls, I'm glad the truth is getting out. Info that came out earlier was totally wrong. I look forward to this matter being resolved.

— Colin Kaepernick (@Kaepernick7) May 7, 2014
TMZ originally reported that Kaepernick was involved in a sexual assault investigation, which might be why the 49ers quarterback is saying that information that came out earlier was 'totally wrong.' Police later said it wasn't a sexual assault investigation, but they did add that they were looking into a 'suspicious incident.'
Kaepernick has maintained all along that he did nothing wrong. On May 2, the 49ers quarterback spoke publicly about the incident for the first time.
"It's been put out that I did something wrong," Kaepernick told 900 people at the Turlock (Calif.) Mayor's Prayer Breakfast. "Even though it's a bad circumstance, a bad situation, I feel like ultimately I've been blessed because it's changed my way of thinking. It's made me stronger. It's made me look at things differently."
For now, Miami police will continue to investigate, "Everything is pending, everything is still open," MPD spokesperson Corporal Frederica Burden said on Tuesday.
The former Wyoming QB would welcome the chance to rescue the Browns from their pit of mise...

Baker Mayfield and Josh Allen took the field, but RBs and defensive front seven players stole...

Joseph cited Drew Brees when explaining why he's not concerned about the Oklahoma quarterb...
'She was dead serious,' Feely said

Place your bets, you proud and degenerate Americans

The Lions fired Jim Caldwell and kept some assistants in place, so Patricia is setting his...