There's still no movement whatsoever in the Colin Kaepernick affair. That's been stuck in a bog for over a week now, but I still doubt that come May the 49ers really have this quarterback hanging around at OTAs, when he doesn't want to be there, and ownership really doesn't want him there, either.
Which is why the Broncos won't budge, as they know there is still a chance he agrees to an injury settlement with San Francisco and is available as a free agent anyway.
Literally nothing at all has occurred to in any way repair this broken marriage, and I wouldn't anticipate much movement on the trade front until the eve of the draft, or during the draft itself (should the Broncos not take a quarterback in the first round).
That's when things will heat up and this long, drawn-out affair will actually have a sense of urgency.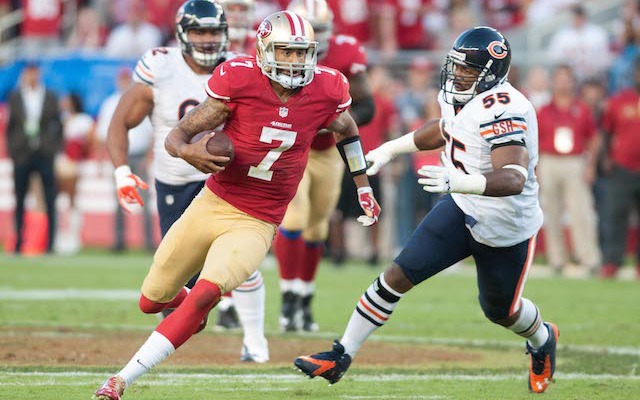 Jets appear very interested in signing veteran QB Hoyer
The Jets interest in Brian Hoyer is very real and I would not be surprised at all if he has a contract offer of some sort from them by Wednesday. That does not preclude them from signing Ryan Fitzpatrick of course.
Hoyer would be good insurance and with teams like Pittsburgh and perhaps Chicago among those eyeing him as a backup, the Jets are smart to be proactive about this. Signing Hoyer would likely spell the end of Geno Smith's star-crossed time in New York, but then that was always going to come to an end soon enough, anyway.