Colts rookie allegedly 'stiff arms' officer during Labor Day arrest
John Boyett, the Colts sixth-round pick, faces preliminary charges of disorderly conduct, public intoxication and resisting law enforcement.
• 1 min read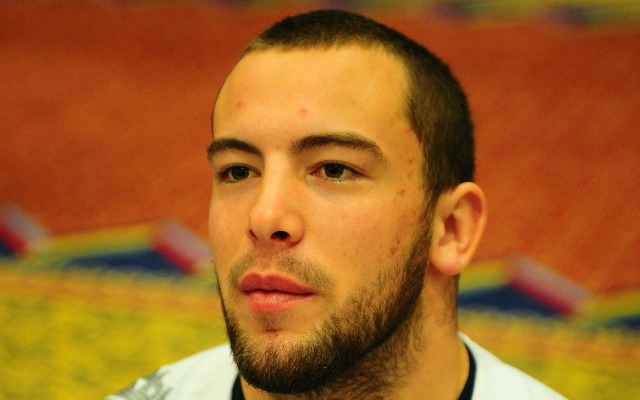 The Colts' sixth-round draft pick, John Boyett, was arrested early Monday morning on preliminary charges of disorderly conduct, public intoxication and resisting law enforcement, according to the Indianapolis Star.
The rookie safety is currently on the non-football injury list with knee problems, and the Star writes that he suffered injuries to his arm and elbow as he attempted to run from police at about 3 a.m.
The police report described Boyett as "very abusive" and the officer wrote that Boyett made fun of an officer's hair and nose. Police said that Boyett also threatened to break an officer's jaw.
"You can't arrest me, I'm a Colts player," Boyett allegedly told police multiple times.
More from the Star:
The incident began when an employee from Tiki Bob's bar approached a uniformed police officer working in the 200 block of South Meridian Street at about 2:45 a.m. The worker reported a man was refusing to leave after being denied entry because he was "too intoxicated." The report said Boyett "cussed at patrons of the bar and people on the sidewalk."

By the time the officer returned to the bar with the employee, Boyett was gone. But a few minutes later, Boyett reportedly returned to the bar and was approached by the police officer.

When the officer attempted to place Boyett under arrest, the report said, he pulled away and threw a "stiff arm" at the officer. Boyett then ran northbound along Meridian Street. The report said Boyett continued fleeing, running onto Georgia Street and then through two alleys before he was caught.
Police said it eventually took four officers to subdue and arrest Boyett.
Because he's on the NFI list, Boyett isn't eligible to return to action until after the team's sixth game.


Follow Josh Katzowitz on Google+
It had been rumored that the Jaguars might cut ties with Bortles, but instead he'll stay in...

Dez has struggled with injuries over the last few seasons

Cohen started last season red-hot before falling off dramatically but he has a ton of tale...
Beckham got injured during the 2017 preseason and then fractured his ankle after just four...

The Eagles were one of the most aggressive teams in the NFL in 2017, and it helped them win...

The ex-Dolphins offensive lineman was detained over a threatening social media post