Colts sign Adam Vinatieri to two-year deal
The Colts brought back kicker Adam Vinatieri on a two-year deal the team announced.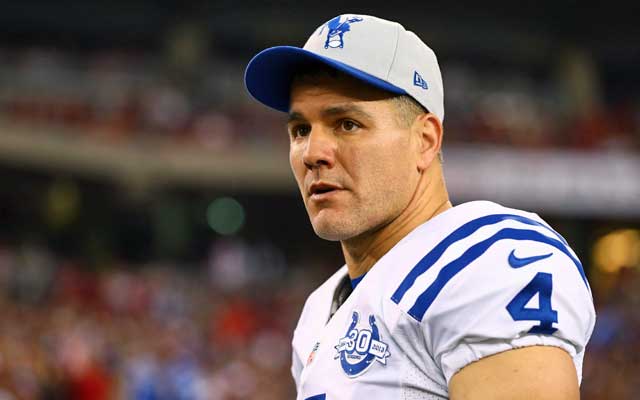 Despite joining the Colts at the age of 35, Adam Vinatieri's been an impressive kicker as he's aged. So impressive that, at the age of 41, he's getting a new contract from Indy.
The team announced via Twitter that they re-signed Vinatieri to a deal on Tuesday before free agency opened at 4 p.m. ET:
The Colts didn't disclose the terms but according to multiple reports it was a two-year contract.
Vinatieri made 87.5 percent of his field goals in 2013, which was actually above his average (84.5 percent) for his eight years in Indy. 
Kickers are really, really hard to predict and paying them is a crapshoot and a half. Vinatieri is about as consistent as they come but he's going to be 43 when this contract ends.
The former Buccaneers kicker did not have things start well for him in Chicago

Bears special teams showed up in a big way against Arizona

Beast Mode got loose with Oakland and looked pretty impressive in the early going
Beast Mode was one of several players to sit during the Raiders-Rams game

The cleaning staff in Houston missed a couple of things while cleaning up after Super Bowl...

Marvin Jones had some serious fun in the end zone after scoring against the Jets