Dan Marino withdraws name from concussion lawsuit vs. NFL
Dan Marino has reportedly withdrawn his name from a concussion-related lawsuit against the NFL that was filed last week in Philadelphia's U.S. District court.
Former Dolphins quarterback Dan Marino has decided to withdraw his name from a concussion-related lawsuit that was filed last week against the NFL, according to the South Florida Sun Sentinel. 
In a statement to MMQB.com, Marino explained why's he's pulling out. The former Dolphins quarterback also explained how he became apart of a lawsuit that he never planned to become apart of:
"Within the last year I authorized a claim to be filed on my behalf just in case I needed future medical coverage to protect me and my family in the event I later suffered from the effects of head trauma. In so doing I did not realize I would be automatically listed as a plaintiff in a lawsuit against the NFL. I have made the decision it is not necessary for me to be part of any claims or this lawsuit and therefore I am withdrawing as a plaintiff effective immediately. I am sympathetic to other players who are seeking relief who may have suffered head injuries. I also disclaim any references in the form complaint of current head injuries."
The Hall of Famer was one of 15 players to file the suit against the NFL on May 30. Marino's decision to withdraw comes just one day after the the Los Angeles Times made the lawsuit public.
The suit alleges that the NFL "concealed information about football-related brain injuries." According to the lawsuit, the league has known about concussion-related injuries since the early 1970s.
Among the other 14 players who filed the suit with Marino are former Bears and Chargers quarterback Moses Moreno, along with nine-year veteran Dwight Wheeler (1978-84, 87-88).
Marino, who spent his entire 17-year career with the Dolphins, said in a short-form complaint that he "sustained repetitive, traumatic sub-concussive and/or concussive head impacts during NFL games and/or practices."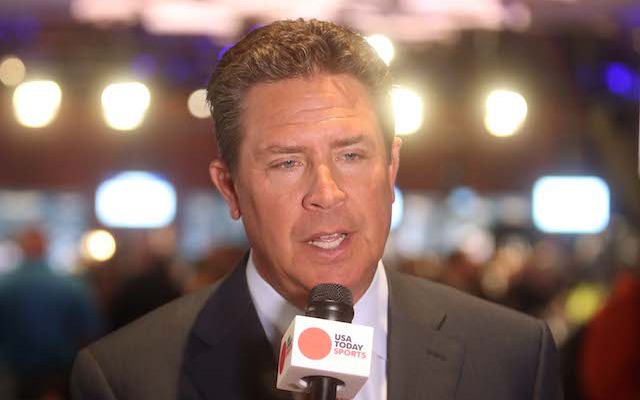 If Marino does end suffering effects from head trauma, he would still be eligible to collect money from any eventual settlement between the NFL and its retired players.
Back in August, a $765 million concussion settlement was reached between the NFL and its former players, a settlement that includes all former NFL players whether they were plaintiffs in the lawsuit or not.
That settlement still hasn't been approved by the court though, it was rejected by U.S. District Judge Anita Brody in January. However, the two sides are still attempting to hammer out a final settlement.
As for Marino, he admitted in a June 2013 interview that he understood the concussion risks that came with playing professional football. However, he didn't specify whether that included the long-term effects of concussions. 
"When I went out there to play I knew there was a chance I could get a concussion or I could break a leg or get a knee injury," Marino told Yahoo.com's Daily Ticker. "I really do believe they're protecting the players as much as they can right now."
The Eagles lose their franchise quarterback with the playoffs just weeks away

The Packers cornerback held Gordon to one catch on Sunday

Colin Kaepernick, Josh Johnson and Matt McGloin are among the bigger names available
The Rams and Titans look good nearly two full seasons after the Jared Goff trade. But who 'won'...

Also featuring Josh Gordon's 'hater blockas,' some FIFA-inspired celebrations and a hilarious...

The Steelers have struggled against the Patriots during the Belichick-Brady era