Dan Quinn invites 53-year-old Herschel Walker to Falcons camp
Herschel Walker thinks he can play in the NFL at age 53. Falcons coach Dan Quinn called his bluff and told him to come to camp.
About a week ago, ancient old man person Herschel Walker told WFAN's Boomer & Carton he believes he could still play in the NFL at the age of 53. Sure you can, pops. Sure you can. Someone had to challenge him and thankfully someone did.
Falcons coach Dan Quinn, who isn't scared to fight anyone, decided to invite the Georgia legend to Atlanta's training camp.
"He's one of my all-time favorite players. Yeah, we have room for him," Quinn said via the Atlanta Journal-Constitution. "For him, the legacy he left at Georgia … He'd definitely fit in great from a competitive standpoint."
I'm totally kidding when I crack jokes at Walker's expense of course. He probably CAN play in the NFL at his age. He's a freak athlete who spent time recently doing battle in the MMA ring.
Plus, he's a legend. His pro stats aren't dominant per se, but what he did at Georgia was astounding (5,259 yards on less than 1,000 carries, a 1982 Heisman Trophy season).
Bring the dude in, let him talk to the young guys, let him see if he can work out with them and worst-case scenario you dash Herschel's dreams.
Best case maybe you get yourself a starting running back!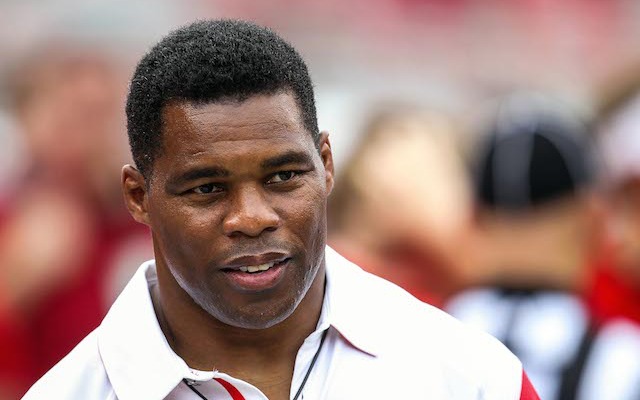 The Jaguars' cornerback doesn't want the team's top receiver to depart in free agency

The Broncos are one of the favorites to land Cousins in free agency

Gathers flashed signs of promise in the preseason, but has yet to play in a regular-season...
Carruth wants custody of his 18-year-old son, who was born with brain damage after the slaying...

Why pay big bucks when you can gamble on Austin Seferian-Jenkins, Tom Savage or Donte Monc...

Running backs coach Duce Staley and wide receivers coach Mike Groh will reportedly interview...